MON – FRI (8:30am – 4:30pm)
Opening Hours
Experienced Family Lawyers in Vancouver
Who We Are
We are a boutique family law firm proudly providing our clients with the full spectrum of family law services relating to separation and divorce, helping you resolve disputes through collaborative law, negotiation, mediation, or litigation.
Located in Vancouver, we serve clients across British Columbia.
A Dedicated Family Law Firm in Vancouver, for all of British Columbia
Spectrum Family Law is one of British Columbia's most trusted family law firms. Our top-rated family lawyers have the expertise, compassion and experience to help you move forward with your family matters.
What We Do
Dedicated to serving clients with multi-faceted, high-value business, family, and/or personal financial interests, Spectrum Family Law LLP is one of British Columbia's most trusted family law firms. We'll expertly and compassionately guide you through this sensitive time and help you navigate the intricacies of family law, make sound, constructive decisions, and arrive at solutions uniquely tailored to help you and your family get on with life.
Our philosophy is simple: help people get through a difficult time in life with care, compassion, and with practical and effective legal guidance.
Vancouver Family Lawyers
Choosing to enter or leave a family arrangement is one of the most significant decisions of your life. Whether you're laying the foundation for a new family relationship or experiencing a relationship breakdown, it's a serious, often challenging and complex matter, particularly for those with significant family income and assets and high net worth.
Spectrum Law is one of British Columbia's most trusted family law firms. Our top-rated family lawyers have the expertise, compassion and experience to help you move forward with your family matters.
We will guide you through the separation and divorce process with sound advice and advocacy. Optimize your separation and divorce outcomes both financially and emotionally by engaging Spectrum Family Law early in the ending of your spousal relationship.
Spectrum Law provides both alternative dispute resolution and litigation services across the entire spectrum of family law, including: child custody, guardianship, and parenting arrangements; child support and spousal support; property division and debt resolution; surrogacy and fertility rights; cohabitation, marriage (prenuptial), and property agreements; separation and divorce; and negotiation, mediation, arbitration and other innovative conflict resolution processes.
Our family lawyers bring to you our strategic perspective, comprehensive expertise, caring, collaborative approach and progressive practices. Our commitment is to help you to fully resolve your family matters and move forward to a healthy new future.
EXPERIENCED FAMILY LAWYERS
Our Vancouver Family Lawyers have over 15+ years of experience, you can feel confident you will receive quality legal counsel.
SOPHISTICATED ADVICE
To guide you through this difficult time, we provide legal advice you can trust from knowledgeable lawyers.
SUPERIOR RESULTS
We put our clients first. Regardless of the legal matter, we work tirelessly to achieve exceptional outcomes for our clients.
Successful Cases
Primary Caregiver Case
Description: Our client (Dad) wanted to obtain an order for shared parenting. The mom had been restricted due to allegations of substance abuse. The child had been wrongfully withheld in another province by the opposing party. The opposing party had also made unfounded allegations of sexual assault of our client.
Result: We secured the return of the child from the opposing party and represented our client both on the criminal and family law side. Sexual assault charges were dropped and the client has now been the primary caregiver for the children for several years.
Child Custody Access, Matrimonial Property, and Restraining Order Case
Description: Opposing party (Mom) obtained an order for sole custody, day to day care of the children, exclusive possession of the matrimonial home and a restraining order against our client (Dad).
Result: Successful litigation in achieving our client's stated objectives. Negotiated and modified the order for exclusive possession of the matrimonial home to allow our client (Dad) to exercise some or all of his access with the children, unsupervised at the matrimonial home and setting aside the restraining order.
Connect With Us
Due to the emotionally charged nature of family law cases, it is important to have an objective advocate assist you. The lawyers at Spectrum Family Law can provide you with practical solutions so that you can get through this difficult time in a cost-effective manner.
Although it is always preferable to negotiate a resolution of the issues arising out of a separation, our lawyers are prepared to go to court when necessary to ensure your rights are respected.
Are You Looking for Help with a Family Law Matter?
We have an intake form designed to help you get the ball rolling. We Care. We Can Help You Now.
General Inquiries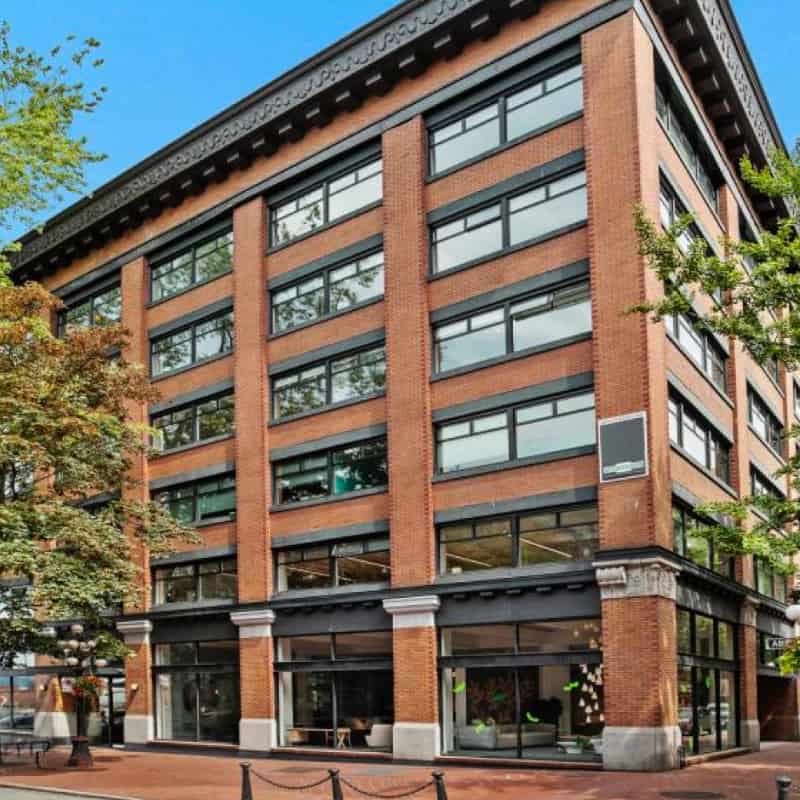 Spectrum Family Law VANCOUVER
Gastown (Water Street)
Suite 603B, 134 Abbott Street
Vancouver, BC V6B 2K4
8:30 a.m.—4:30 p.m.
Mon—Fri
Local: (778) 452-0221
Toll-Free: 1 (877) 402-1004
Vancouver Legal Info for You
Dive into our Vancouver legal guides for the latest news, family law insights, case wins, and other updates from the Spectrum team.
Meet our experienced Vancouver Will lawyers providing high-quality services for your wills and estate needs. Call us!