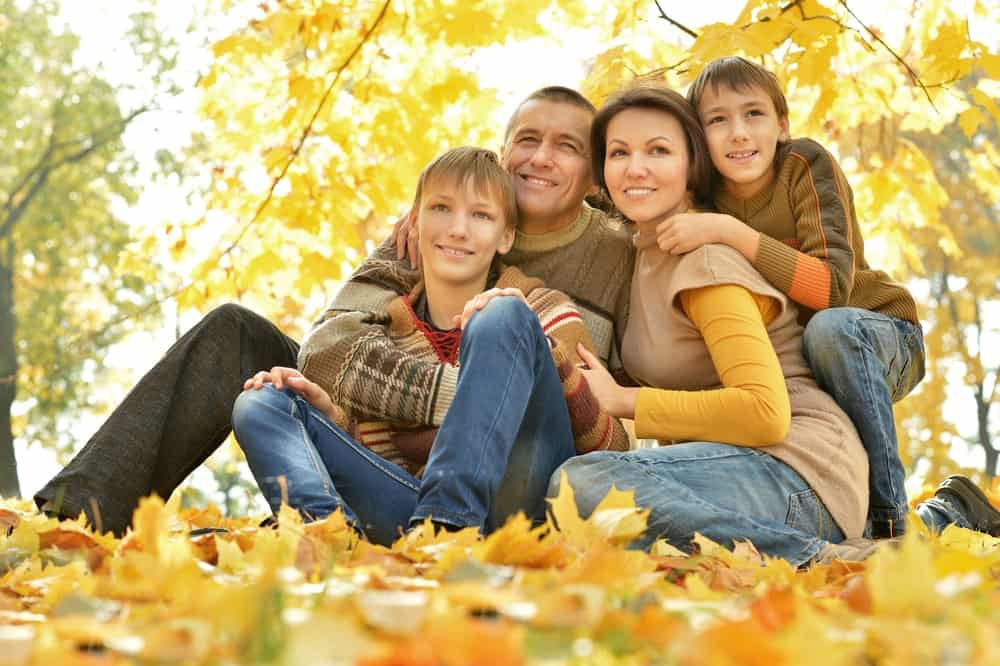 Separation, divorce and other complex family situations can be highly emotional, stressful, and confusing.
At such times, many people make rash decisions that later come back to haunt them. The steady hand of family lawyers with considerable experience in these situations can be invaluable in helping you cope with the strain and make decisions that allow you to move on.
At Spectrum Family Law, our team can guide you through the complexities of family disputes, protect your interests, help you reach agreements, and move on with your life without having to go through the anxiety of litigation.
Family Law Mediation in Vancouver
Despite what many people think, the majority of couples in B.C. can resolve their differences during separation and divorce without litigation. Only six percent of couples end up at trial over a divorce.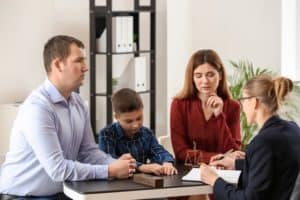 One of the best ways to resolve disputes without litigation is through family law mediation. Spouses select an independent mediator to facilitate discussions. This may be a senior family lawyer or a retired judge, but the individual should be certified by the Law Society of British Columbia.
The mediator's job is to help you reach an agreement through negotiation on all the major outstanding matters. His or her powers are, however, limited and the final decision rests with you and your ex.
If a separation agreement is reached, the mediator will draw up the paperwork to make it legally binding.
Parenting Plans in Vancouver
When a couple with children separates, all decisions concerning the children must be made with their best interests at heart.
There are no laws that dictate how a child's time must be spent between parents but the preference in British Columbia is for both parents to have input into decisions about upbringing, education, medical care, and so on.
It is also considered preferable for children to spend as much time as possible with both parents unless there are factors that go against the best interests of the children (such as abuse or addiction issues).
Parents must create a workable parenting plan that covers decision-making, physical custody (with whom the child will be living) and visitation rights for the other parent.
Child Support in Vancouver
Supporting a child financially often becomes more challenging when parents separate. It usually involves the non-custodial parent paying child support to the parent with whom the child lives but it depends on many factors, including the respective annual incomes of both parents.
If the child spends 60 percent or more of the time with you during the year, you are considered to have the majority of parenting time.
Usually, there are basic support payments to cover day-to-day expenses such as food and clothing, as well as "extraordinary" expenses that cover anything else, such as school trips or dental care.
There are some useful federal government guidelines available for calculating child support.
Spousal Support in Vancouver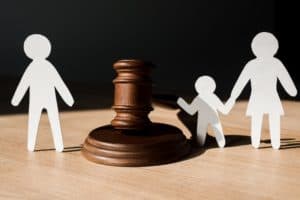 When a couple separates or divorces, spousal support may be awarded to the lower-earning spouse to prevent financial hardship and assist with the transition to self-sufficiency.
This is not automatic and must be applied for through the court unless a legally binding arrangement is made between the two spouses.
The amount and duration of support vary greatly. Support is more likely to be awarded after a long marriage where one spouse was financially disadvantaged due to the relationship and there was a large discrepancy in incomes. However, spousal support cannot be used as a punitive measure.
The federal Spousal Support Advisory Guidelines provide help with understanding and calculating spousal support.
Division of property and debt in Vancouver
Another major element of divorce is how marital property and debt will be divided.
Generally speaking, any property or debt accrued during the term of your marriage is considered "family property" and should be divided equally. There are a few exceptions, however.
Any property or debt accrued before your marriage is considered "excluded" property and is not subject to division between you and your spouse. Note, however, that any increase in value of the property during the marriage is subject to division.
Separation Agreements in Vancouver
Whether you and your partner try mediation, negotiation, or collaboration between your lawyers to settle your differences, the main goal is to work towards a separation agreement that is acceptable to both parties.
A separation agreement is a written agreement between you and your spouse that addresses all of the above factors (parenting, child support, spousal support and property/debt division) and details how you will move ahead with your lives.
Once signed, it needs to be filed with the court to become a legally enforceable document (similar to a court order).
Separation Agreement Tips
It can be difficult to come to an agreement with your soon-to-be ex-spouse when emotions are running high and your future, not to mention the future of your children, may be on the line.
However, it is worth putting considerable time and effort into this as the alternative is often much more stressful: litigation and a courtroom battle.
You will be more likely to reach a separation agreement if you follow a few simple tips:
TRUST IN THE GUIDANCE OF YOUR LAWYER
Our lawyers are there to help you keep your divorce out of court and defend your interests. Our experienced advisors can help guide you through the negotiation process.
REMAIN FOCUSED ON THE FUTURE
Acceptable settlement agreements are more likely when partners are focused on the future rather than dragging up the past and the strong emotions involved.
COMPROMISE
Regardless of why your marriage broke down, don't hope to get everything you want. Be realistic and prepared to compromise – the guidance of your family lawyer can help set reasonable expectations.
FOLLOW THE MEETING RULES
Whether mediation, negotiation or collaboration, there are likely to be ground rules set down for a meeting between you and your ex. Observe these rules, respect the other people present, and a favourable outcome is more likely.
Family court cases in Vancouver
If you and your ex are unable to reach an agreement despite mediation and endless meetings between your lawyers, there may be only one solution remaining: litigation.
Remember that even if your case ends up in court it does not mean that you will go to a trial. Matters are often resolved beforehand. There will be opportunities for you and your spouse to reconsider your positions. If a judge is not required to make a final ruling after a trial, you will save time, expense, and stress.
If your case ends up in court in Vancouver, it will be dealt with either by the Provincial Court (the Family Court) or the Supreme Court depending on the outstanding matters.
In most cases, you are better off using the Provincial Court because the process is easier to follow, less formal, quicker and involves lower costs. The Family Law Act of British Columbia is the governing legislation if your case is heard here.
However, divorce and property issues are only dealt with by the Supreme Court in British Columbia. The governing legislation is the federal Divorce Act or the Family Law Act.
It is possible to be involved in cases at both courts at the same time if, for example, you and your ex cannot agree on either parenting time or property division.
If you have any questions or would like to speak to a member of our family legal team.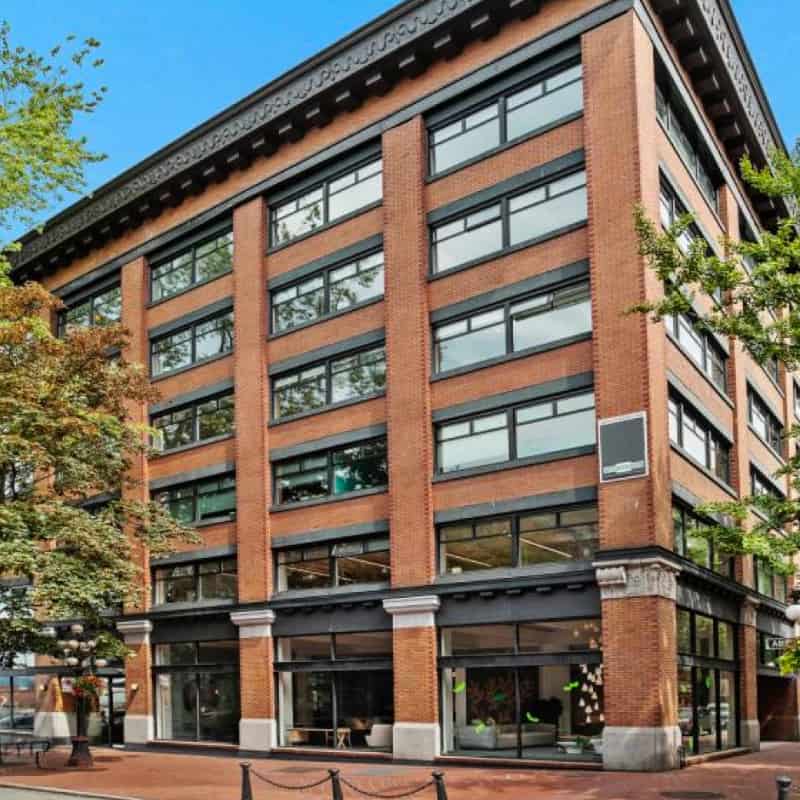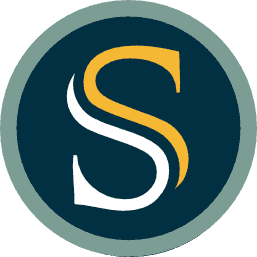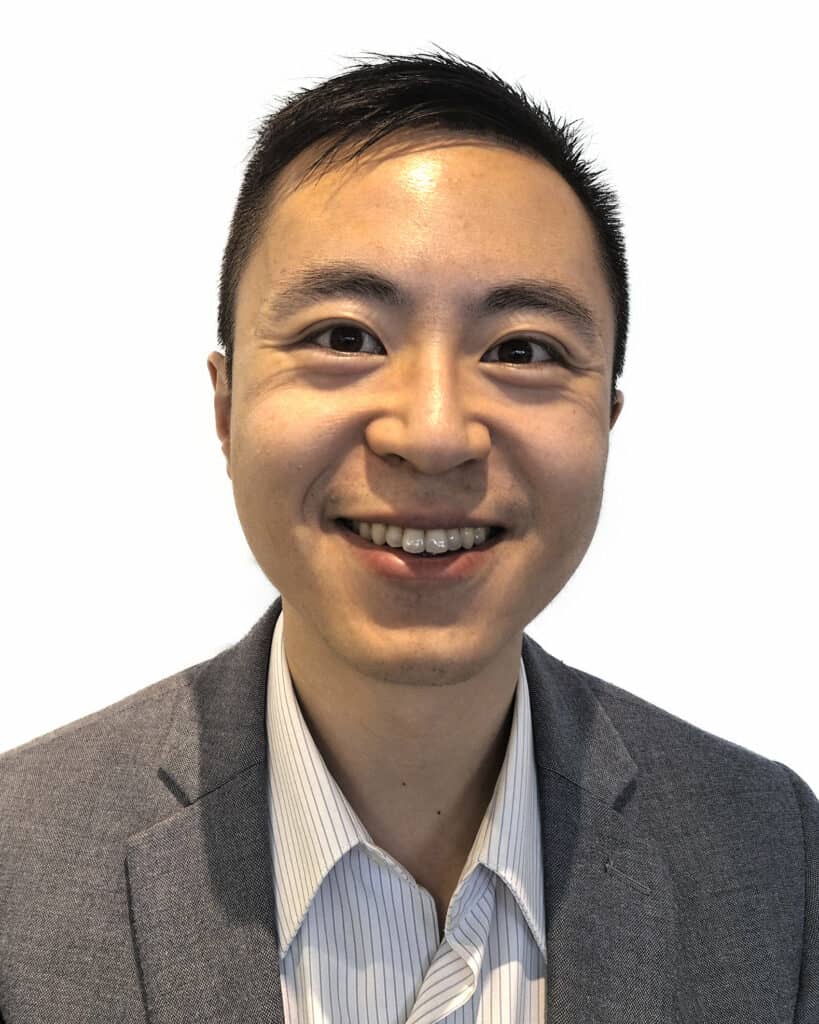 Alfonso Chen
FAMILY LAWYER
Alfonso is a lawyer of our Vancouver office who provides services in both English and Mandarin. Prior to joining our firm, he worked at a full-service law firm for over four years, where he helped clients with a wide variety of family law matters, from drafting prenuptial agreements to negotiating terms for and drafting separation agreements to representing clients for divorces.