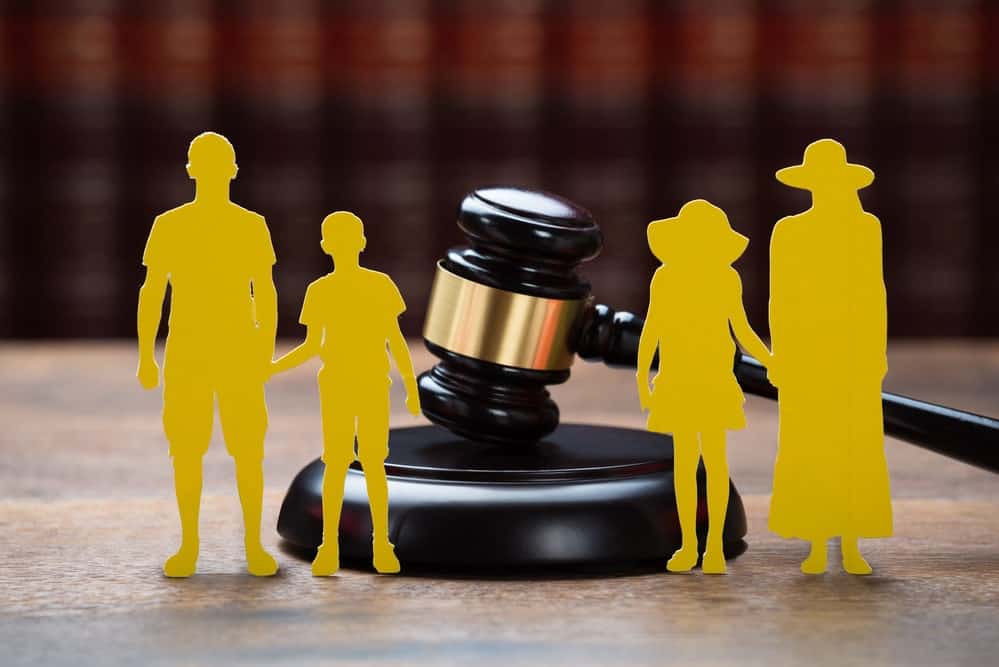 Are you facing a divorce and don't know where to turn? Our team of experienced Edmonton divorce & family lawyers at Spectrum Family Law can provide you with the personal guidance you need during this difficult time.
We believe every case is unique, and that you and your family deserve individual attention.
We ensure that you are supported, and your rights are protected, through each step of the divorce process.
Learn More → Alberta Divorce Resolution Process
Learn More → Alberta Divorce Resolution Process
Divorce in Alberta
What is Marital Breakdown?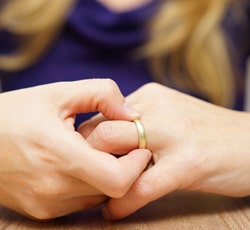 If you do choose to get a divorce in Alberta then you will follow the process from the Divorce Act which is the federal law that deals with how divorces can occur throughout Canada.
According to the Divorce Act, there is only one official reason for a divorce: marital breakdown. According to this statute, there are 3 ways that marriage breakdown can happen:
Separation;
Adultery; or
Cruelty.
Separation
What is a Separation Agreement?
You and your spouse must have lived separate and apart for at least one year prior to a Divorce Judgment. The divorce action may be started before the one-year period has ended which means that you can file all your paperwork and forms during that year, but must still wait the full year before the divorce judgment will be granted. This is the final document that finalizes your divorce and would allow for you to re-marry if you choose to do so.
In many cases, during a separation, spouses will live in two different places, however, this is not required. Due to financial or other family circumstances, spouses may decide to reside in the same home during the year of separation.
Under certain circumstances, it is possible to live separate and apart even though both spouses live under the same roof.
This can happen if:
Spouses sleep in separate bedrooms;
There is little or no communication between the spouses;
Spouses do not have sexual relations with each other;
Spouses do not perform domestic services (i.e. cooking or cleaning) for each other unless there is a contract for those services;
Spouses eat their meals separately; and/or
Spouses do not share any social or recreational activities.
Reconciliation
A spouse who is seeking a divorce based on a one-year separation may reconcile (get back together) with his or her spouse without disrupting the 1 year time period as long as they are back together for no longer than 90 days.
If there is reconciliation between spouses that is longer than ninety days, the one-year separation period will be interrupted and the spouses will no longer have grounds for divorce. If this occurs, the separation period will have to begin again, and the spouses will have to wait another twelve months from the date of their last separation before applying for a divorce.
The Steps in an Alberta Divorce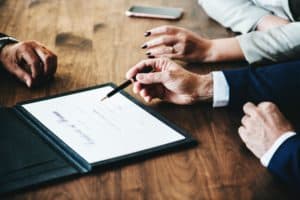 The divorce process can be complicated, with many requirements to meet and steps to take. The following is a brief overview of the steps in a divorce in Alberta.
To discuss your specific situation, contact an Edmonton divorce lawyer at Spectrum Family Law directly.
Learn More → How Much Does a Divorce Cost?
---
Step 1 – Preparing the Statement of Claim for Divorce
If you wish to apply for a divorce, you must first prepare a document known as the Statement of Claim for Divorce. This document should include many details, including:
Identifying information for you and your spouse
Your grounds for divorce
Information about your children, if applicable
Details about the distribution of your matrimonial property
The spouse who files the Statement of Claim will be referred to as the "Plaintiff" in the divorce, and the other spouse will be the "Defendant.
Step 2 – Filing the Statement of Claim for Divorce
Once a Statement of Claim for Divorce is accurately and thoroughly prepared, you must sign it and file it to the proper Court. The specific courthouse will depend on where you live in Alberta, provided you meet residency requirements.
Step 3 – Serving the Statement of Claim for Divorce
The spouse who filed the Statement of Claim for Divorce must then personally deliver – or "serve" – the documents on the other spouse. The Plaintiff cannot serve the Defendant themselves. Instead, service can be accomplished by a professional process server or even by a family member or friend. The Court may give you permission to complete service differently if you believe it will be impossible or too challenging to personally deliver the documents, such as if a spouse is outside of Canada.
Step 4 – The Response to the Statement of Claim for Divorce
Once a Defendant is served, they have a certain amount of time to respond and dispute information in the Statement of Claim. The timelines are generally as follows:
20 days for Defendants in Alberta
One month for Defendants outside of Alberta but within Canada
Two months for Defendants outside of Canada
The response may contest some or all claims in your documents, and may also make counterclaims. If the Defendant does not want to contest any claims, they do not have to respond at all.
If the Defendant files a dispute, the Court will hold an Examination of Discovery. If no dispute is filed, you can proceed by filing other forms and documents with the court. These may include:
Sworn Affidavit of Service
Noting in Default
Request for Divorce
Affidavit of Applicant
Marriage Certificate
Agreements or orders pertaining to the divorce
Prior Certificates of Divorce
Proposed Divorce Judgment
Child Support Data Sheets
Parenting after Separation Certificate or Exemption
Step 5 – Review of Your Case by the Court
A Justice assigned to your case will review all filed documents and evidence. If the Justice determines that you met all requirements of divorce, including providing for your children in accordance with the law, the Justice can sign and issue the Divorce Judgment. The Court clerk will then mail copies of the Divorce Judgment to the Plaintiff and Defendant. You can expect this step of the process to take about four to six weeks.
Step 6 – Getting Your Certificate of Divorce
You must wait thirty-one days after the Justice signs the Divorce Judgment before it is a final judgment. You can then request your Certificate of Divorce from the Court. This document proves the divorce was finalized and that you are no longer legally married in Alberta. This is needed for many reasons, including a future re-marriage.
While the above is the general divorce process, always realize that every divorce is unique. Your case may take longer and involve additional steps, depending on possible complications.
Still Have Alberta Divorce-Related Questions?
Learn More → Alberta Divorce Most Frequently Asked Questions
Marital Property Division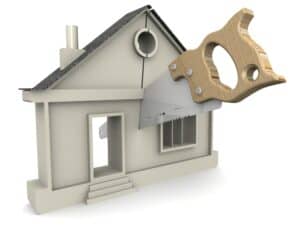 Whether parties are married or cohabiting, a separation or divorce involves couples detaching their intertwined financial lives and separating their assets and debts. In order to resolve those matters in a legally enforceable manner, which protects both parties, they must sign a binding contract, obtain an arbitration award or obtain a court judgment.
If parties proceed to arbitration or trial the division of their assets and liabilities will occur pursuant to the Matrimonial Property Act and/or the common law. In the event parties agree to divide their property in mediation, they have the ability to reach any agreement they find mutually acceptable.
The division of matrimonial property and the property of common law spouses can be extremely complicated.
Properly identifying and addressing tax issues, valuation issues, and the various issues relating to exemptions can be crucial and can have massive implications in the final outcome of a case.
Click here to learn more about Marital Property Division
Spousal Support
Spousal support (commonly referred to as alimony) is often a concern for parties who are going through a separation and divorce. Spousal support can have a significant financial impact on payors and recipients alike. If you are facing the issue of spousal support, regardless of whether you are the payor or the recipient, it is essential that you find a lawyer who understands the intricacies of the law surrounding spousal support in Alberta to assist you.
At Spectrum Family Law, we appreciate the impact that your spousal support rights or obligations can have on your financial future, and we are committed to protecting our clients' interests.
The obligation to financially support one another can arise between married and unmarried spouses. For unmarried spouses, cohabiting with someone for three years or more, or having a child with that person can give rise to a spousal support obligation. It is important to keep in mind that even though spouses may choose to terminate their relationship with one another, their financial obligations to one another may continue.
The entitlement to as well as the quantum and duration of spousal support are determined by the courts on a discretionary basis. This means that the court looks at certain criteria in each case to determine whether a spouse is entitled to receive spousal support and if so, how much and for how long.
The criteria that the courts take into account generally include:
whether or not the recipient needs the support;
whether the payor has the ability to pay the support;
as well as certain aspects of the relationship which have had an effect on each spouse's earning ability.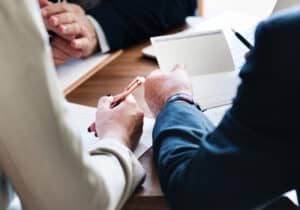 Child Custody
Children are intimately involved when a family breaks down and their parents separate. As the most vulnerable members of the family, it's important to keep their rights protected. While Family Law holds both parents responsible for the safety and well-being of the child, it may be necessary to seek legal assistance from a family law expert in order to reach a fair agreement and ensure the rights of your Child are protected.
If it is necessary to go to court, our lawyers will be strong advocates for your rights, and those of your Child, in order to ensure that you have the best possible arrangement for you and your children.
If a resolution is amicably negotiated by the parties, we can ensure the agreement is enforced and adhered to, for the future well-being and protection of you and your family.
Click here to learn more about Child Custody.
Child Support
Child support is money paid to help cover the expenses of raising children. There are two types of child support, base (Section 3) child support and extra expenses (Section 7).
Base child support (section 3) is meant to cover the basic expenses of the children, such as their regular clothes, their notional share of the mortgage/rent and utilities.
Extra expense child support or Section 7 child support is payable over and above the monthly base child support amount. It is money that covers the extra costs of the children, those that fall under Section 7 of the Federal Child Support Guidelines. Section 7 states that certain expenses are shareable between parents in proportion to their incomes. So, if you earn 75% of the joint spousal income then you would pay 75% of the extra Section 7 expenses.
Click here to learn more about Child Support.
Dispute Resolution
Divorce disputes can be handled with multiple methods that don't only include the courtroom. Divorce does not have to be an adversarial and contentious process that ends up in court. In many cases, even couples with seemingly intractable disagreements can avoid litigation with a reasonable discussion between both partners to understand each other's common objectives.
Below is a few alternate divorce dispute resolution that our firm offers.
Divorce Mediation
Mediation is a form of alternative dispute resolution that aims to resolve the major issues in a divorce without the need for litigation. It is no surprise that many separating couples cannot agree on certain issues, especially involving co-parenting or finances. When spouses take their cases to court, it can be a costly and stressful process, and the resolution of their issues is out of their hands. It is always preferable to reach a fair agreement out of court whenever possible, and mediation helps many people do so.
Here are some of the issues that mediation can help resolve so that your divorce can proceed:
The division of marital assets
Child custody
The non-custodial parent's visitation rights
Child support
Spousal support
In mediation, the two spouses will meet with a mediator, who is a third party with no bias in the case. This neutral mediator will learn about your circumstances and facilitate discussion, hoping to reach an agreement on any unresolved issues.
Spouses may meet with their mediator each week until they reach a resolution on every issue, or until the mediator decides that additional meetings will likely not result in resolutions. Your mediator should ask if either of you want the assistance of your lawyers with legal matters involving property division, maintenance, or child-related issues.
Learn More → Divorce Mediation Success Tips in alberta
---
Collaborative Law
Many divorcing spouses are choosing to cooperate and come to agreements through the collaborative divorce process. This process requires special training for divorce lawyers who want to help spouses divorce in an open and honest atmosphere, reaching mutually agreeable resolutions.
When two spouses agree to a collaborative divorce, they sign a written agreement with both their attorneys committing to full disclosure of information and good faith efforts to resolve all divorce-related matters out of court. They then engage in four-way meetings with the two spouses and their respective lawyers to begin negotiations.
The negotiations take place with the goal of finding win-win solutions that meet the needs of both spouses, children, and other members of the family. When spouses reach agreements regarding child custody, co-parenting, division of property, and other financial issues, your lawyers will ensure all the necessary paperwork is filed with the court.
The legal team at Spectrum Family Law is proud to offer collaborative divorce as an option for the right clients. Discuss whether collaborative divorce is right for you with our lawyers today.
Click here to learn more about Collaborative Law.
Uncontested Divorce
If you're like most people, when you hear the word "divorce," you immediately think of an adversarial situation where a couple is fighting tooth and nail over every issue that needs to be resolved before their divorce can be finalized. While it is undoubtedly true that many divorces are adversarial, there are those that are not.
An uncontested divorce occurs when the divorcing couple agrees on how to resolve all of the issues ancillary to the dissolution of their marriage. These issues often include:
The grounds for the divorce
The division of the marital assets
Where the children will live
The non-custodial parent's visitation rights
Spousal support
Child support
If you cannot come to an agreement about any of these issues (provided they are relevant to your situation), your divorce will be contested, which means that you will need to resort to litigation to resolve these issues.
Learn More → What is the Difference Between Uncontested Divorce & Contested Divorce?
Contact our Divorce Lawyers in Edmonton Today
Due to the emotionally charged nature of divorce cases, it is important to have an objective advocate to assist you. The lawyers at Spectrum Family Law can provide you with practical divorce solutions so that you can get through this difficult time in a cost-effective manner.
Although it is always preferable to negotiate a resolution of the issues arising out of a separation, our lawyers are prepared to go to court when necessary to ensure your rights are respected.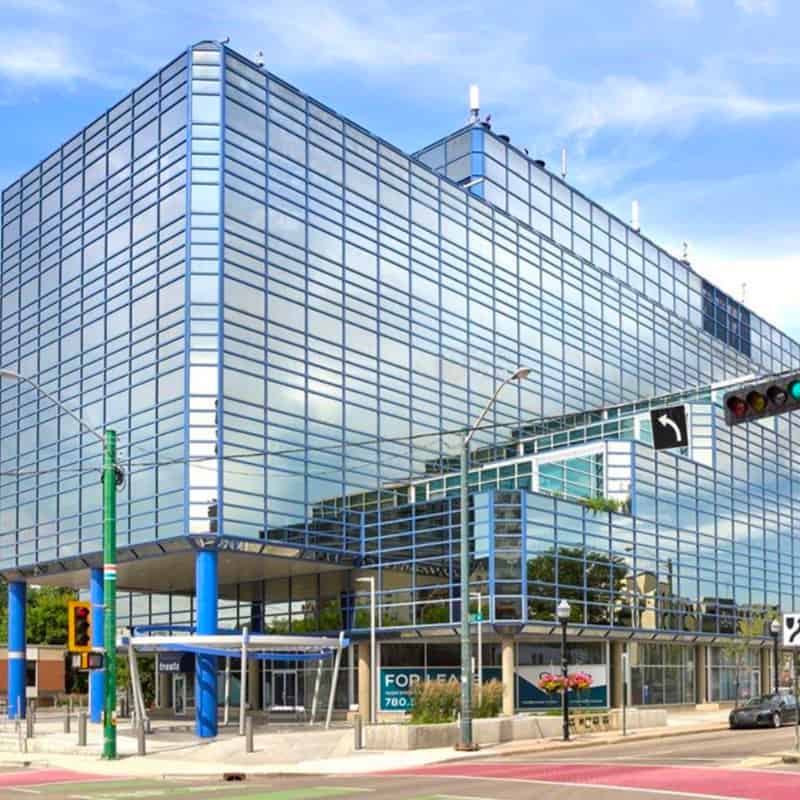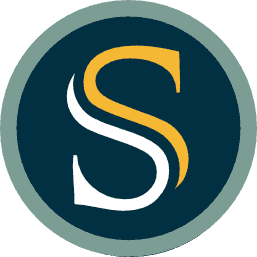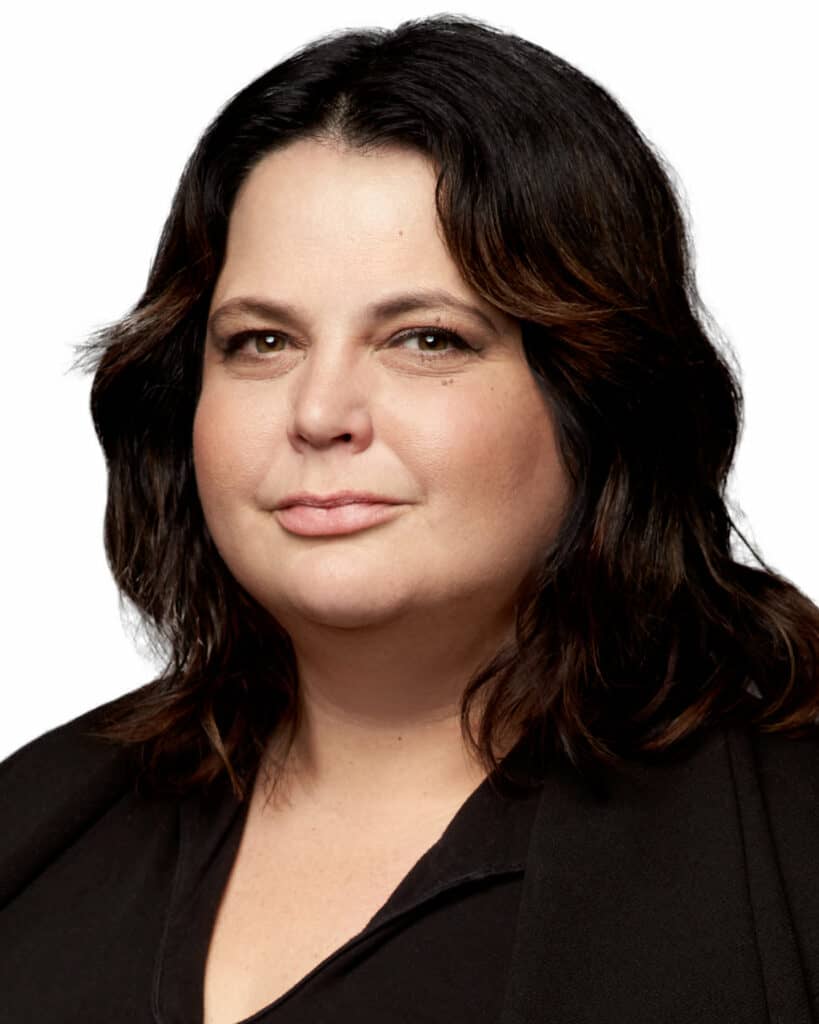 Allison Ross
FAMILY LAWYER
Allison provides a balanced approach to family law files and strives to help families in the midst of separation and divorce. She has a wealth of experience in litigation including appearing in trials, Special Chambers applications and case conferences.