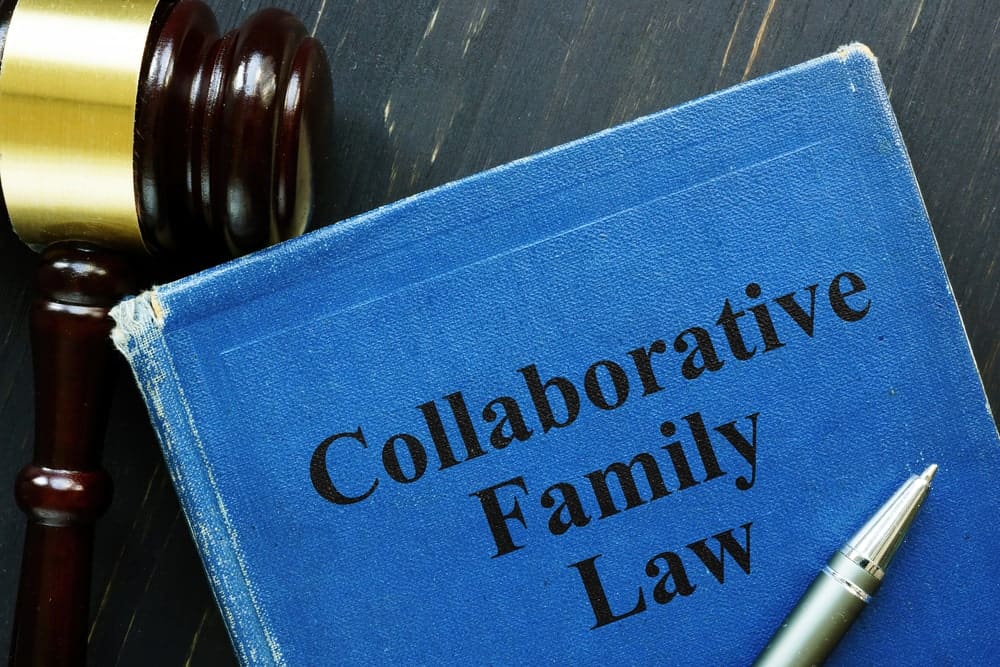 The legal system can be harsh, and it may not always take your individual interests and goals to heart. Canada law applies to society as a whole and, sometimes, your circumstances and wishes are outside the traditional situation to which the law applies.

For example, divorce law exists to help resolve issues between adversarial couples. But what if you and your spouse do not want to fight it out in court? What if you want to end your marriage and move forward with positivity?
Many divorcing spouses are choosing to cooperate and come to agreements through the collaborative divorce process. This process requires special training for divorce lawyers who want to help spouses divorce in an open and honest atmosphere, reaching mutually agreeable resolutions.
The legal team at Spectrum Family Law is proud to offer collaborative divorce as an option for the right clients. Discuss whether collaborative divorce is right for you with our lawyers today.
What is collaborative family law?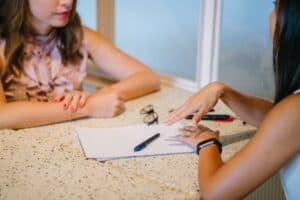 When two spouses agree to a collaborative divorce, they sign a written agreement with both their attorneys committing to full disclosure of information and good faith efforts to resolve all divorce-related matters out of court. They then engage in four-way meetings with the two spouses and their respective lawyers to begin negotiations.
The negotiations take place with the goal of finding win-win solutions that meet the needs of both spouses, children, and other members of the family. When spouses reach agreements regarding child custody, co-parenting, division of property, and other financial issues, your lawyers will ensure all the necessary paperwork is filed with the court.
What Is The Difference Compared To Other Dispute Resolution Methods in Alberta?
While collaborative divorce may seem similar to mediation and other out-of-court dispute resolution methods, the key difference is the written agreement the spouses and lawyers sign at the beginning. If one or both spouses fail to adhere to the agreement, they will have to start the divorce process completely over with new lawyers.
If one party threatens to take the case to court or fails to disclose all necessary information, both spouses will need to find new representation and start the court process from scratch.
On the other hand, if divorce mediation fails, couples can simply proceed with litigation using their current lawyers. In many cases, the potential consequences of a failed collaborative divorce can serve as an important incentive to adhere to the agreement and negotiate in good faith.
The Benefits of a collaborative divorce in Alberta
There are numerous benefits of the collaborative divorce process. First, the separating spouses go into the process with the mindset that they are going, to be honest, and cooperative. This sets the tone for the entire process. Their lawyers also aim to cooperate, which means they will never look for ways their client can "win" and the other spouse will "lose." All involved parties are aiming to find solutions that work for everyone.
Your lawyers also have access to mental health and financial specialists who will attend relevant meetings. These specialists can provide insight into particular situations and provide recommendations for resolutions. This is an important resource that many separated couples do not have.
Collaborative divorce can be extremely beneficial for divorcing couples who have children. When two spouses battle over issues in court, they are likely to continue their hostility into the future, including at encounters in front of the children. However, if two parents resolve their divorce in a kind and cooperative manner, they can take that kind and cooperative mindset into the future and their co-parenting. This is healthier for your children and your own mental health.
Who should use the collaborative divorce process in Alberta?
While it can be highly beneficial, the collaborative divorce process is not for everyone. First, if you and your spouse already agree on all of the relevant issues in your divorce, we can move forward with an uncontested divorce and you do not need the collaborative divorce process. If you and your spouse are in a position where you doubt you can ever come to certain agreements, trying collaborative divorce may just be setting you up for failure and result in unnecessary time, cost, and stress.
Separating couples who may not agree on some issues but who are amicable and respectful are the right candidates for collaborative divorce. Even if you believe you are far from an agreement at the start, the process can help couples with the right mindset move toward compromise with the help of specialists and your lawyers.
Our collaborative family lawyers in Edmonton can help you
At Spectrum Family Law, our lawyers are trained in the collaborative process. We can advise you whether you and your spouse are possible candidates for this innovative approach to ending your marriage.
Should you choose to move forward, we will assist you through every step of the process, facilitating cooperation and success.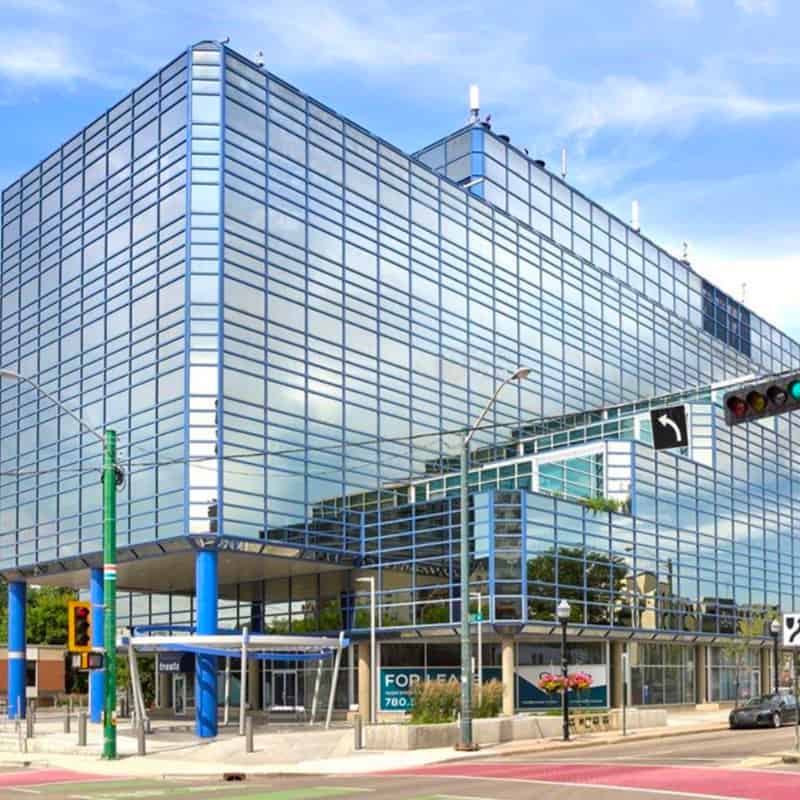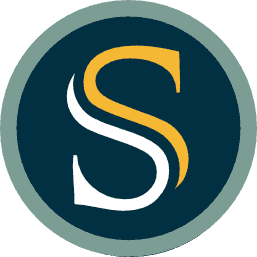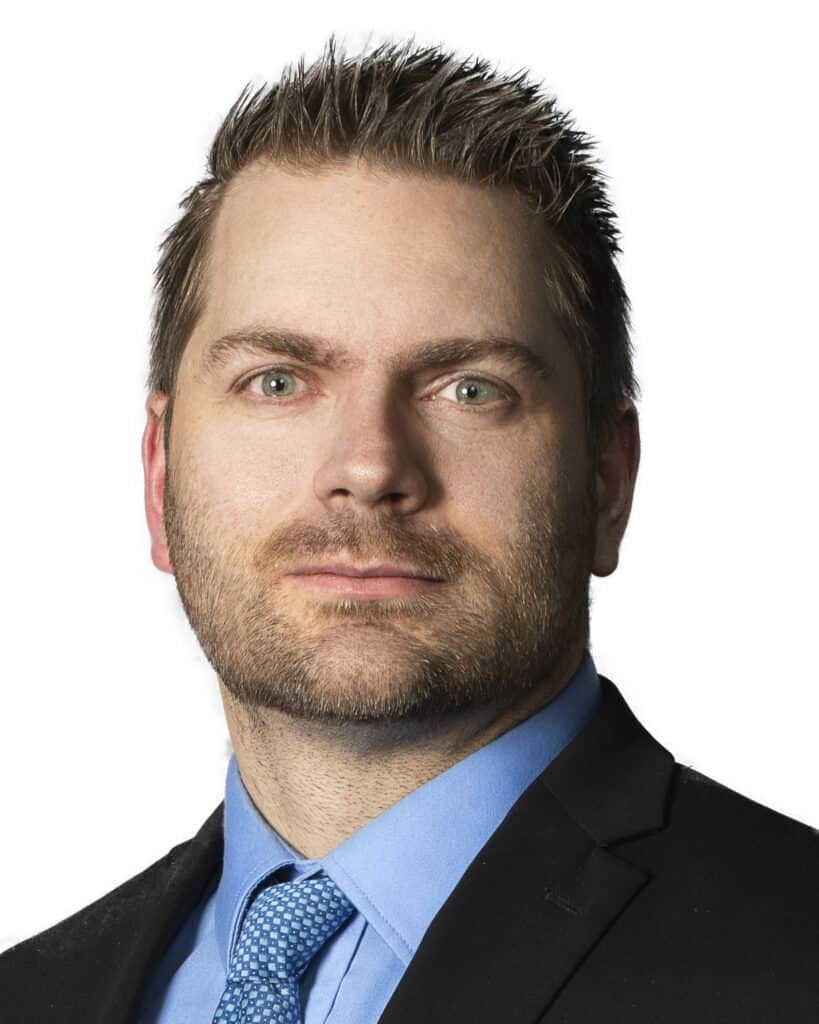 Dustin Patzer
FAMILY LAWYER
Dustin has zealously advocated for his clients at all levels of court in Alberta. Dustin has extensive civil litigation experience, as well as a background in family and divorce law.