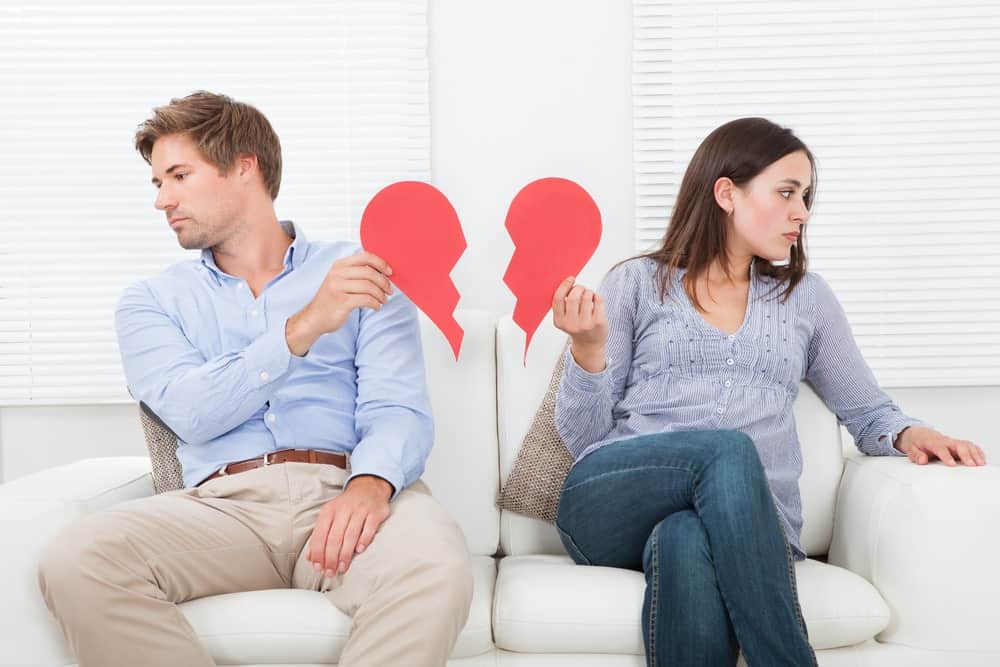 Separation agreements are agreements that deal with the disentanglement of ties between two parties.
A separation agreement may deal with all the issues that arise from the breakdown of the relationship, including custody and guardianship of the children, parenting arrangements, child support, spousal support, division of property and debt.
Separation agreements can be reached through negotiations between the parties directly, negotiations between the parties' family lawyers, mediation, and other dispute resolution mechanisms.
Learn about separation agreements in Alberta
Learn More → Preparing for Separation Agreements in Alberta
What is a separation agreement?
A separation agreement contains important settlement terms when couples separate. It is a legally binding contract between spouses in a marriage or partners in an adult interdependent relationship (the name given to common-law relationships in Alberta). You may also hear it referred to as a marital settlement agreement.
Such an agreement sets out the responsibilities of each party leading up to and following separation. For a divorce to be approved by the Alberta family court system, partners must agree on many important matters — unless the matter goes to a trial and a judge decides.
Couples who can agree on the terms of separation and sign an agreement usually find that it saves time, money, and stress compared to a court-based decision. It may be particularly beneficial for couples with children, when settling everything as amicably as possible prevents the delays and stress that can cause unnecessary stress for those involved.
Alberta's family law states that separating couples must receive independent legal advice for a separation agreement to be binding. This ensures that no party signed the document under duress, nothing important was missed and that both parties involved are clear on their rights and obligations under the agreement.
Even if you end up creating an agreement yourselves, it's important to get a qualified separation agreement lawyer (or divorce lawyer) to check it before you sign it.
What are the benefits of a separation agreement?
Divorce can be a challenging time for all the parties involved. A separation agreement can help couples prepare for the future with fewer disputes and conflicts and with a clearer idea of how everyone's needs will be met.
Taking the time to prepare a well-thought-out separation agreement can lead to the following benefits:
The separation process becomes less adversarial
The terms of the separation are less likely to be contested and result in litigation
The terms are more likely to be followed after separation
There is no "winner" or "loser" if the agreement is fair
There is more flexibility in deciding on issues which should be resolved by a judge
A separation agreement provides greater certainty for both parties about their financial futures
Potential tax advantages if the parties negotiate favourable tax terms into their agreement
Prevention of future misunderstandings and disputes
A separation agreement can help spouses and common-law partners in Edmonton ease the separation process.
Even if the courts must decide on certain matters, a signed separation agreement can be a guiding document for a judge. In the majority of cases, any agreements made concerning property division, spousal support, parenting, child support, and other key matters in the separation agreement are endorsed by a judge.
Do we need a lawyer for our separation agreement in Alberta?
For a separation agreement to be legally valid, the Family Law Act requires that spouses and partners each take independent legal advice before signing it.
You must not use the same lawyer as your spouse and, in the majority of cases, the same law firm will not be able to represent both you and your partner due to a potential "conflict of interests".
If you fail to take legal advice and this is later discovered, your agreement may be invalidated and you will likely find yourself in court with unnecessary delays and expenses.
Besides, a separation agreement attempted without a lawyer may miss important details, fail to consider important matters or be unclear from a legal standpoint. Full financial disclosure for both parties is necessary for an agreement to be valid and a lawyer can help ensure this is forthcoming.
For all these reasons, couples usually involve lawyers when drafting separation agreements.
What should be included in a separation agreement?
No two separation agreements are identical. However, the following matters should usually be addressed in such agreements:
The proposed division of the marital estate
The proposed child custody and parenting plan (if there are children from the relationship)
Spousal support arrangements (if applicable)
How future disputes will be resolved (e.g., mediation, collaboration, arbitration, etc.)
How to amend the agreement if circumstances change or new information becomes available ("safety net" provisions)
Information should be clear, concise and unambiguous so that each party is aware of his/her rights and responsibilities under the agreement.
Rest assured, the family lawyers at Spectrum Family Law in Edmonton are experienced at drafting legally enforceable separation agreements and advising separating parties.
What should you do if your spouse won't sign the separation agreement?
There is a big difference between working on a separation agreement together with your spouse or adult interdependent partner — and signing it.
Sometimes, all seems fine until the point of signing it, only for one party to refuse to sign.
If your spouse or partner refuses to sign a separation agreement, the best policy is to try to work through the reasons why. But this is often best with a divorce lawyer involved in the process (if you have not yet appointed one).
Often, matters that remain contentious in an agreement may be ironed out through dispute resolution methods, such as:
Discussion and negotiation directly with your partner
Mediation sessions with a trained and independent mediator
Collaboration between your lawyers
Sometimes, despite your best efforts, matters remain unresolved and the Edmonton courts must decide. Your lawyer will then need to assist you in preparing the required documentation for the divorce to proceed through the family law system,
It is not a legal requirement to have a separation agreement in Alberta. Divorces can still be granted when couples decide to proceed through the courts without one.
Contact our Edmonton separation agreement lawyers today for help
Due to the complexity of a separation agreement, it is important to have an objective advocate assist you. Our Edmonton divorce lawyers at Spectrum Family Law can provide you with practical solutions so that you can get through the document preparation in a cost-effective manner.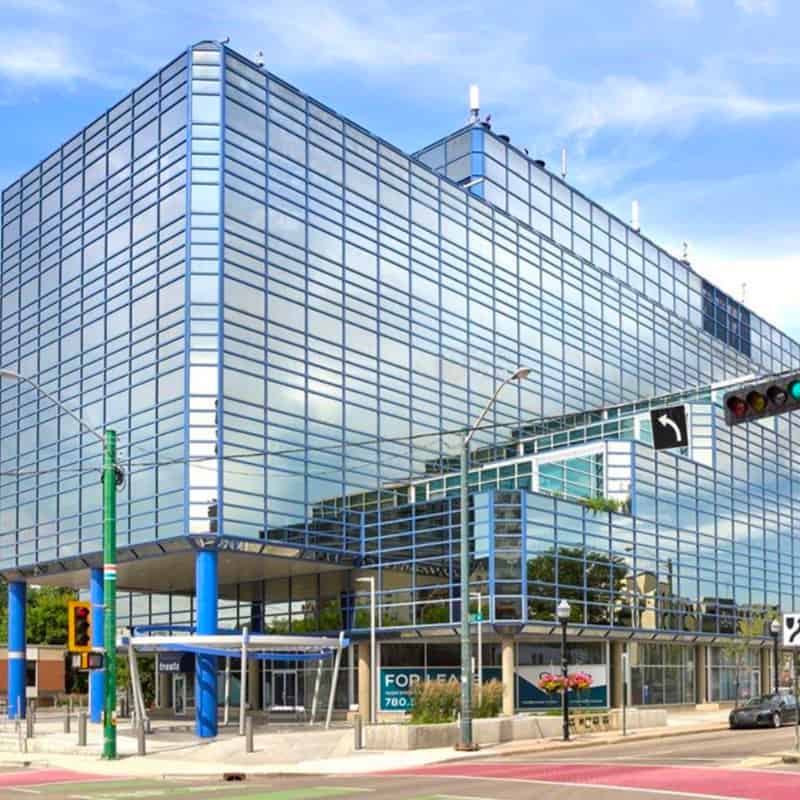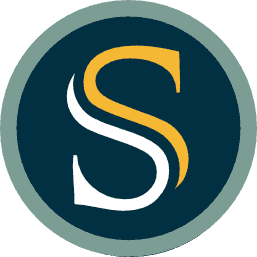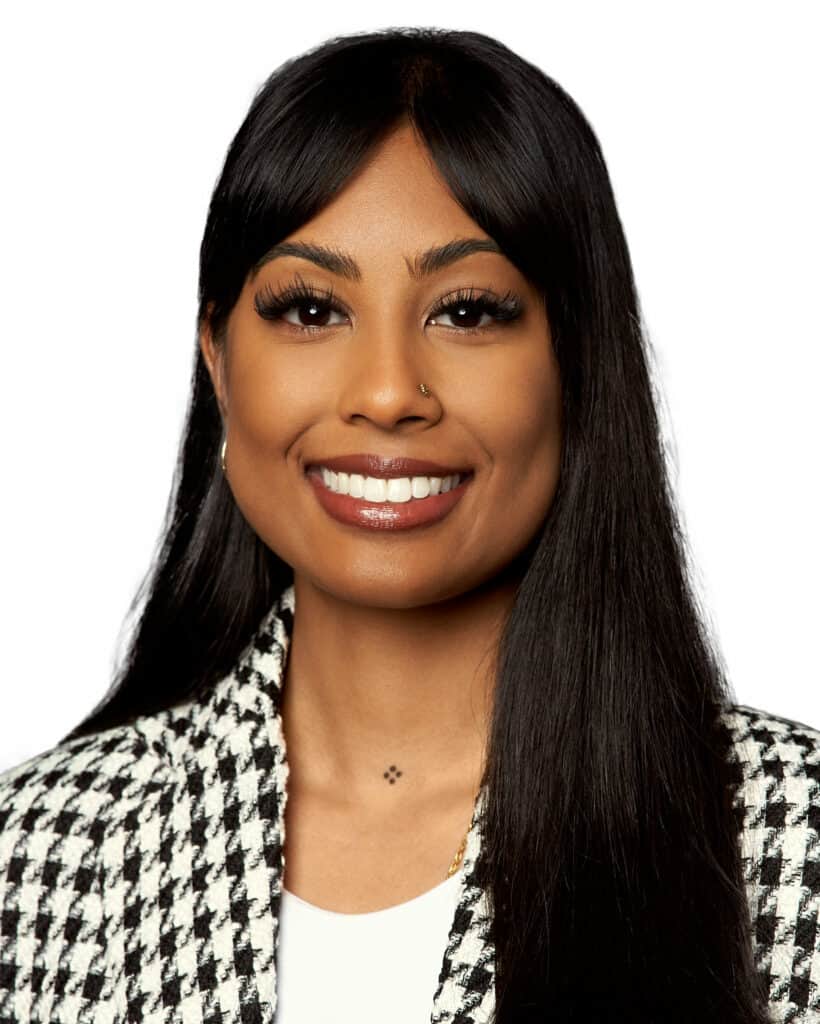 Ashna Prakash
FAMILY LAWYER
Ashna Prakash is a family lawyer working out of the Calgary office, and offers services in English as well as in Hindi. Ashna's practice is trauma-informed, applying a therapeutic and empathetic lens to her family cases.