Parenting Visitation Rights and Custody Agreements in Alberta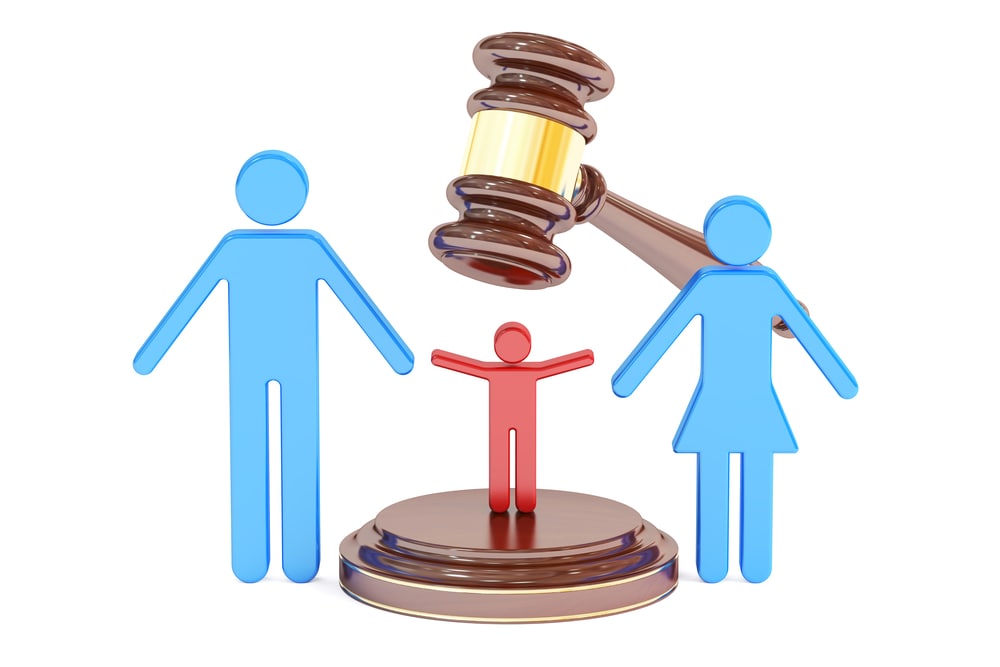 When couples get married, no one plans to divorce. Yet, in 2021, 7.4 million people obtained a legal divorce in Canada. Although divorce is a common occurrence, it is a stressful one, especially when children are involved.
Our goal at Spectrum Family Law Calgary is to make this difficult transition as smooth as possible. We aim for you to have a clear understanding of the systems in place so that you can best protect and care for your family.
When dealing with something as important as custody agreements and parenting plans, you need skilled legal guidance from a knowledgeable Alberta attorney.
Do unmarried fathers have the same rights as married fathers in Canada?
Couples who live together and have children together, whether married or not, are considered to be joint custodians in Canada.
If and when the parents decide to separate (or if the parties have never lived together and decide to no longer see each other) legal difficulties may arise involving parenting, child custody, and child support.
Generally, an unmarried parent who has the care and control of the child is considered the sole custodian without having to go to court.  This is usually the mother of the child. A court may order otherwise if there is a child custody case to be heard.
Within a marriage, the parents of the child are considered to be the spouses. Also, a male is generally presumed to be the father of a child in the following situations:
He married the mother after the birth of the child and has acknowledged that he is the father
He lived with the mother for one year, the child was born during that year, and he has acknowledged that he is the father
He lived with the mother for at least one year and separated from the mother less than 300 days before the child was born
He is registered as the father under a provincial Act at the joint request of himself and the mother
A court order states that he is the father
An unmarried father may need to prove paternity before claiming parental rights and child custody. Without this, the father may have no say in the upbringing of the child.
How can I be sure my parenting plan complies with the law?
A parenting plan details how parents who are not living together will raise children under 18 years of age. If you are managing or developing a custody agreement, it is crucial that you write a clear and concise parenting plan. A parenting plan is just one tenet of a custody agreement. To guarantee that your parenting plan meets legal standards, you must refer to Alberta's Family Law Act.
Alberta's Family Law Act promotes the well-being of families and children after a divorce or separation and simplifies Court procedures. The Act details the information you will need to construct a legally sound parenting plan and custody agreement. Considering your "child's best interests" (as defined in Alberta's Family Law Act) will greatly increase your chances that the Court will accept your parenting plan.
It's crucial that your parenting plan includes factors like the age of the child and how the plan might change as they grow. There should be enough detail for the plan to be logistical and practical but enough flexibility for it to be realistic. The parenting plan does not need to be written in legalese. Simple, yet detailed language is best when determining how the child's time will be divided and the factors that contribute to this decision.
In Alberta, what factors determine "the child's best interests"?
The "child's best interests" should be at the core of any parenting plan or custody agreement. These criteria are defined by Alberta's Family Law Act in order to best protect and benefit the children involved in these agreements. According to the Act, these factors are used to determine a child's best interest.
While there is no required formatting, the following criteria should be clearly stated and explained in your parenting plan:
A plan for protecting the child's physical, psychological, and emotional safety. Any special needs and accommodations for the child should also be stated.
The state of the child's overall well-being and a history of the care and parenting the child has received
Any history of family violence and what impact it had on the child and other family members
The child's cultural, spiritual, religious, and linguistic background
The child's custody views and preferences, as long as they are of age and maturity to express and understand said preference
An expression of why the child should or should not maintain relationships with both parents or guardians
The ability of each parent to provide care and basic needs to the child
The communication style of the parents and whether they are able to communicate effectively with one another and compromise on issues with the child
Any relevant legal proceedings that may have had an impact on the child
Learn More → Family Law Legislation in Alberta
Can parents let the Alberta court decide the custody arrangements?
It is highly favorable for parents to come up with their own agreement without relying on the Alberta Courts. This is why parenting plans and custody arrangements are required parts of the process. However, it is feasible to petition the Court to devise a plan if absolutely necessary.
If an agreement cannot be reached, even after attending mediation, the Court will intervene. However, these plans are usually not in the best interest of the child, since the Court is only privy to the information provided and does not know the child personally.
If a parenting plan is submitted with disputes, the Court will act as the decision maker. Under Alberta's Family Law Act, guardians are required to cooperate with each other on child-related matters. It is imperative that you do everything you can to work together when drafting a custody agreement.
A mutually-agreed-upon parenting plan will usually become a parenting order by the Court. Working together to create a fair and balanced parenting plan will be in the best interest of the child and everyone involved.
Contact an experienced Alberta parenting plan and custody agreement attorney today
Nothing is more important than the health and well being of your children. The knowledgeable team of lawyers at Spectrum Family Law Calgary can help you craft a parenting plan that meets the unique needs of your family.
Please contact us now to schedule a consultation or call us at (403) 452-0043.
In This Section
Client Testimonials
"I was very pleased with how Launa and her assistant Carmen took care of me through the whole process. They were professional as well as very understanding and compassionate. I always felt understood as well as understood all communicated to me. I would very much recommend Launa And her team."
— B. R.
"Lorraine was very easy going , super nice and caring. Knowledgeable and professional. She helped me win !!! Thank you very much, now we can move on to a better part of our live's !!! Definitely recommend."
— J. D.