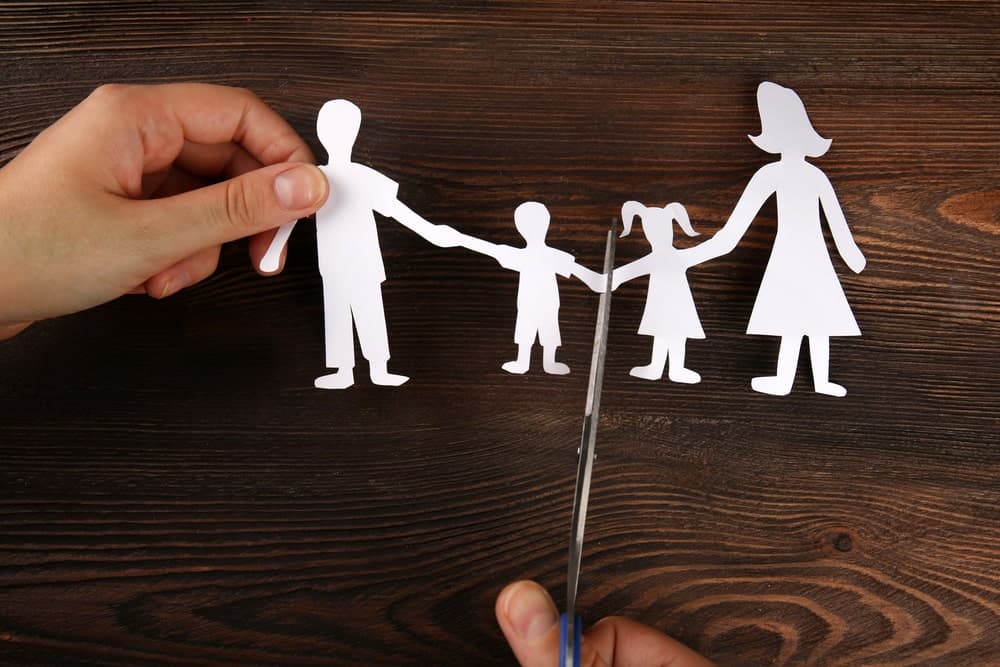 Making decisions about their children is one of the most difficult challenges parents face after a separation or divorce.

Even couples who are able to come to amiable terms about the family home and finances struggle to find the best solutions regarding child custody and sharing ongoing childcare responsibilities.
An effective child custody plan allows children to maintain their relationship with both parents—which is their legal right—and protects the rights parents are granted under Canadian law.
Read More → How to Get Full Custody of Your Child in Alberta
What is child custody in Alberta?
Child custody agreements determine which parent the child will live with and who will make decisions about the child's welfare. These agreements can be:
SOLE CUSTODY
Custody is given to the parent with whom the child lives; the other parent might be granted child access but has no authority to make major decisions regarding the child's care.
JOINT CUSTODY
The parents agree to share caretaking and decision-making responsibilities equally.
SHARED CUSTODY
One parent is responsible for the bulk of caretaking and decision-making, but the other parent agrees to share some of these responsibilities.
What is child access in Alberta?
When parents end their relationship and part ways, their extended families, especially grandparents, often want to maintain their relationships with the children. Children have the right to spend time with both of their parents and their grandparents.
Unless there are compelling reasons to deny contact, Alberta family court will agree to issue contact orders. Having the love and support of grandparents and other relatives is a good thing for children—and should be encouraged, not denied.
Of course, all family members will need to make adjustments and compromises after a separation. A competent child custody attorney can help you negotiate an access agreement that establishes a reasonable visitation schedule, including weekends and holidays.
What is addressed by a child custody agreement?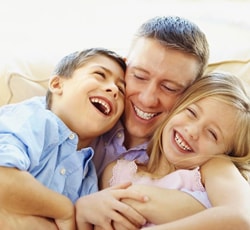 Child support agreements rely on algorithms and charts to figure out how to equalize the financial contributions of each parent. Determining how parents should share the duties and obligations required to keep their children physically, emotionally, and psychologically secure is more complex. Generally, child custody agreements focus on the following:
Residence (primary or shared)
Sole or joint custody
Who else has access rights
Arrangements for vacations and holidays
Health care decisions
School and education
Religious instruction and cultural identity
Extracurricular activities
The child custody attorneys at Spectrum Family Law are knowledgeable about Calgary family law statutes and can help you file the necessary documents so your custody agreement protects the best interests of you and your children.
How do I make sure my parenting plan complies with Alberta law?
Couples often have a hard time coming to an agreement about child custody arrangements—and their children can be caught in the middle of the conflict. Therefore, Canadian federal and provincial courts have enacted laws and guidelines to make sure custody decisions protect the rights of children and parents.
To be approved in family court, your parenting plan will need to fulfill the requirements of the federal Divorce Act, as well as Alberta's Family Law Act. And if it is approved, the agreement is legally binding. The best step you can take to make sure your parenting plan meets federal and provincial standards and the needs of you and your children is to get help from a reputable Calgary child custody attorney.
What are the child's best interests?
According to the federal Divorce Act, the best interests of a child are those factors that will ensure their "physical, emotional and psychological safety, security and well-being."
Besides practical support like food, shelter, and clothing, it is assumed that children will benefit from maintaining their relationships with both parents and other family members. Therefore, parents are encouraged to be cooperative about custody and access agreements.
Alberta's Family Law Act includes guidelines relating to parental rights and obligations and child custody and contact. In addition, there are procedures for enforcing agreements and resolving disagreements. Family court evaluates the child's relationships with both parents and the quality of care that has been provided in the past. If appropriate, the court tries to ascertain the child's preferences for living arrangements and visits.
Any factors that would negatively impact a child's well-being—a history of domestic violence or other criminal charges—are also taken into consideration. Protecting the child's best interests also means providing for any special needs and respecting their cultural and religious upbringing.
How do I determine if sole custody is right for my child?
As far as Calgary family court is concerned, joint custody is the optimum solution for providing a stable, secure environment for a child following a separation or divorce. The court is reluctant to award full custody to one parent since ex-spouses can make groundless accusations if they are in the middle of an acrimonious separation or divorce proceeding.
If you have genuine concerns about sharing custody because it would pose a credible risk to your child's physical or emotional safety, consult with an experienced child custody lawyer who can help you make a convincing case in court. Sole custody might be granted if there is evidence that shared custody would not be in the best interests of your child because the other parent:
Has committed or is likely to commit domestic or sexual abuse
Cannot afford to care for the child properly
Has a substance abuse problem (alcohol or drugs)
Has a history of mental illness
Has a history of neglecting the child
Is living with a new partner who poses one of these threats
The other parent still has rights and may be given child access on a set schedule, including supervised visits if there is a demonstrable threat.
What should a child custody agreement include in Alberta?
Getting them to school on time. Leaving work early to get them to their dentist appointment. Driving them to their weekly piano lesson. Deciding whether they are old enough to have their own cellphone. Parent-teacher meetings. Figuring out a vacation destination that you and your child will enjoy. The daily and long-term decisions and obligations that go into parenting a child are complicated in any family—and this becomes obvious when you sit down to craft a parenting plan with the other parent.
Your plan will need to cover the following:
Where the child will live (at one primary residence or between two residences)
How custody will be divided (sole guardianship or shared custody)
Schedule detailing when the child is with each parent (including holidays and vacations)
Who will take responsibility for needs such as transportation, health care, sports activities, and other primary needs
Best communication practices
Process for resolving conflicts when all these plans fall apart
What can I do if I am being denied access or parenting time in Alberta?
Glitches and unplanned emergencies will wreak havoc in any child custody plan. Kids get sick. Car batteries die. Cellphones get misplaced. However, if your former partner is regularly cancelling your appointed parenting time and putting obstacles between you and your kids, you should contact a Calgary child custody attorney immediately to remedy the situation.
Family court judges do not like it when a parent does not comply with the child custody agreement they signed off on since this is not in the best interests of the children involved.
They also have little tolerance for parents who attempt to alienate their children against their ex-partner. Children should never be put in the position of having to choose sides—one parent over the other.
Contact our child custody lawyers in Calgary for help today
You have rights as a parent under Alberta law, and the child custody lawyers at Spectrum Family Law will use their legal acumen to make sure your interests—and the interests of your child—are represented fairly.
Whenever possible, we try to negotiate resolutions outside of court, but, if necessary, we will prepare an aggressive, strategic case for court.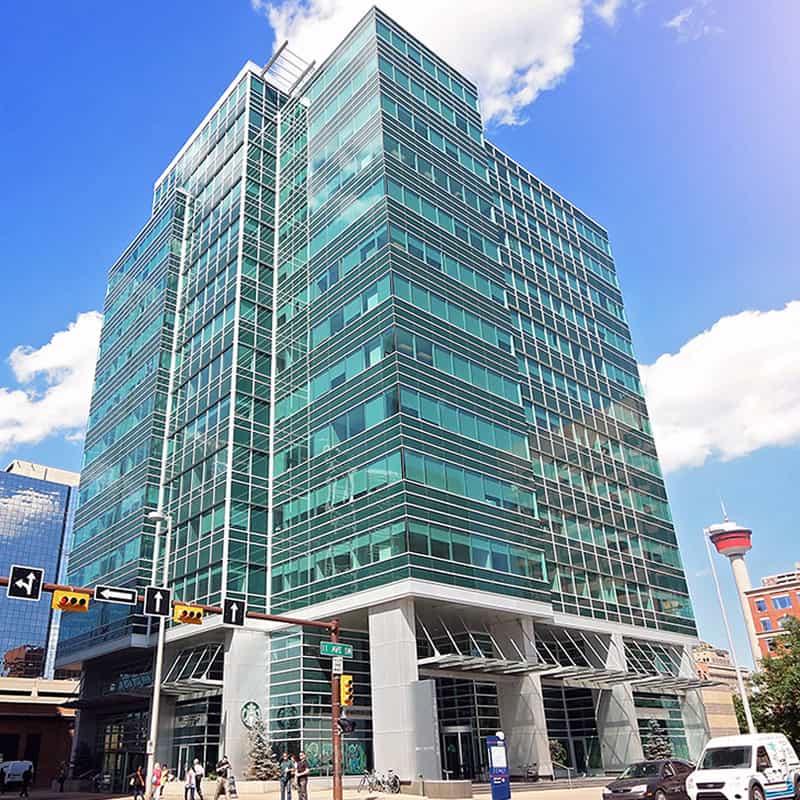 Our Calgary intake staff are standing by to help you. Call 403-452-0043 [toll free 1 (888) 410-1677] or contact us online for general inquiries.
We also have a dedicated intake form to help you get the ball rolling. Our intake team will review your specific case and advise you on the next steps to take as well as what to expect moving forward.
Our Calgary office is open 8:30 a.m.—4:30 p.m., Mon—Fri.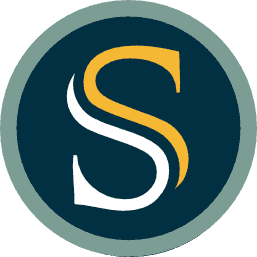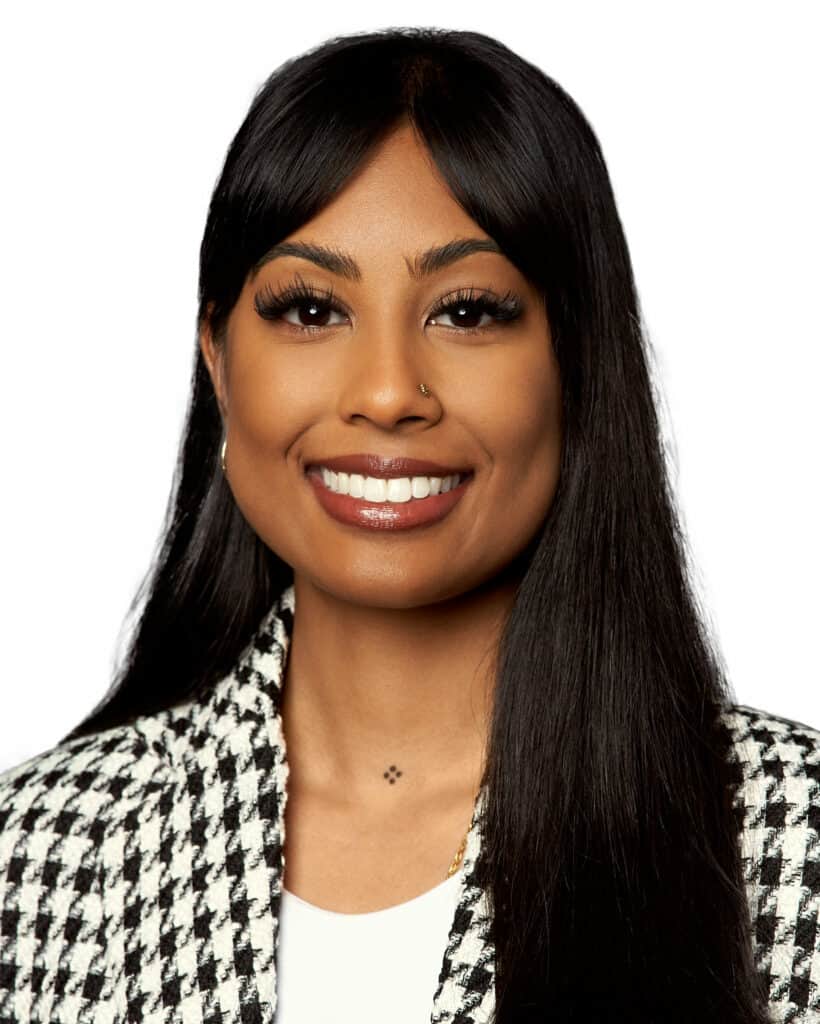 Ashna Prakash
FAMILY LAWYER
Ashna Prakash is a family lawyer working out of the Calgary office, and offers services in English as well as in Hindi. Ashna's practice is trauma-informed, applying a therapeutic and empathetic lens to her family cases.