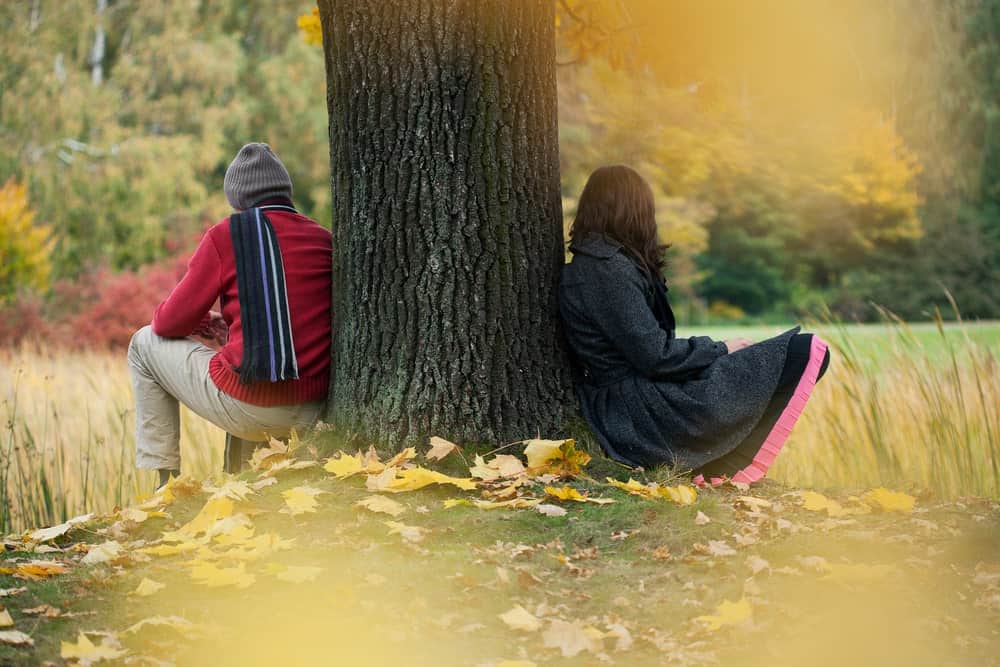 Must Read → A Guide to Divorce Resolutions in Alberta

If you're in the process of divorcing in Calgary, the stress and emotions involved do not always lead to the best decision-making.
The strong feelings of doubt, resentment, guilt, and so on can impede clear thought.
In this situation, making clear decisions about the future is almost impossible.
Who keeps the house and car?
What happens with the retirement plans?
Who will look after the children?
How much spousal support is right?
All these questions and many more need answers.
It helps to have an advocate by your side, who is able to offer good legal advice throughout the process.
Our experienced Calgary divorce lawyers can help you navigate the divorce process and achieve a favorable outcome for your future.
Learn More → Reasons Why You Need to Hire a Family Law Lawyer
Divorce and Separation in Calgary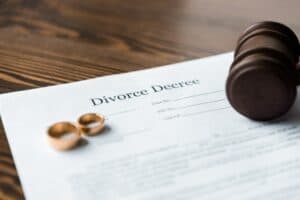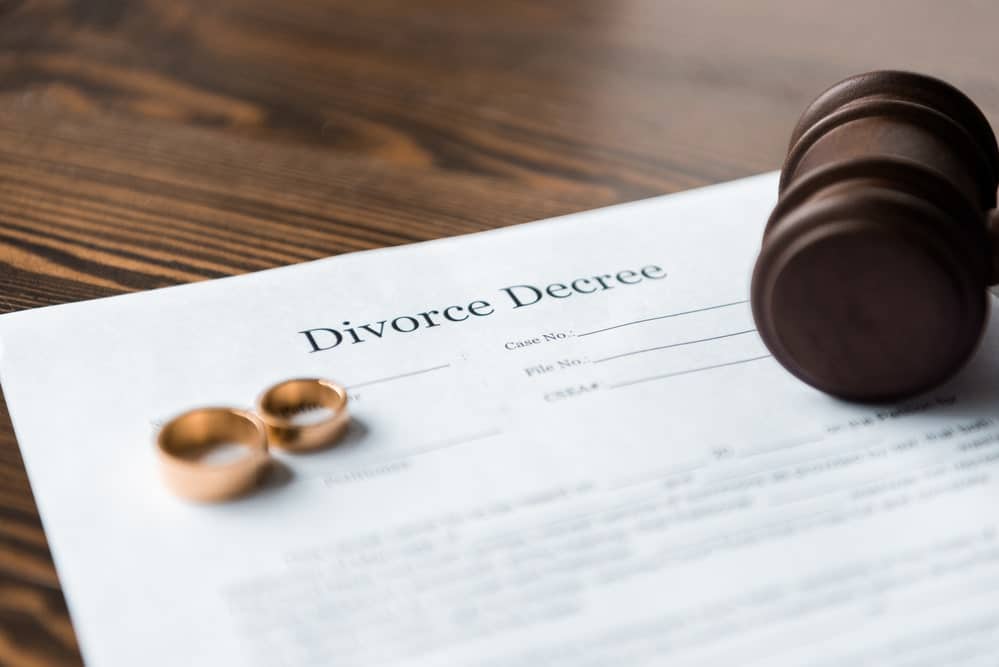 Regardless of where you live in Canada, there are federal and state laws that govern the divorce procedure.
While a court appearance is not always necessary by you in person, the Alberta courts are required to rubber-stamp any divorce and may be required to make judgments on the divorce agreement, in the case of a dispute.
The Canadian Divorce Act specifies how divorces can proceed. Marriage breakdown is the only grounds for divorce in Alberta.
This can be the result of one or more of the following events:
Adultery; or
Cruelty.
Read More → Grounds for Divorce in Alberta
Separation in Calgary
Separation is probably the most common precursor to divorce.
Couples in Calgary must be separated for 12 months before a divorce can pass through the courts.
The date of separation is considered to be the date that you stop living together as a couple.
This usually involves one of the parties living out of the matrimonial home but note that this is not absolutely necessary.
In some cases, couples decide to keep living together but:
Sleeping separately
Eating separately
Maintaining separate bank accounts
Living social lives completely apart
Because the divorce procedure (see the following section) is very involved, it is a good idea to try to use the 12-month separation period to address, and, hopefully, resolve some of the key issues that will be raised when it is time to draw up the divorce agreement:
Payment of Debts
If you can reach an agreement during the separation period, it will not be binding, but it may reduce stress and delays during the actual divorce process.
This is a good time to start consulting a Calgary divorce lawyer for expert guidance.
Read More → How do I get a Divorce?: A guide to the whole process
Read More → How Much Does it Cost to get a Divorce?
The Divorce Procedure in Alberta
Steps to filing for a divorce
After a 12-month separation period following the separation agreement (unless there is adultery or abuse in the marriage), you are able to file for a divorce in Calgary.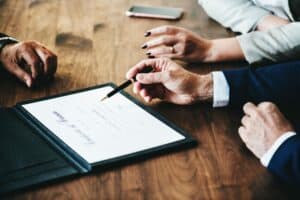 The procedure will usually take between three and six months if it is uncontested.
Learn More → Divorce or Legal Separation: Which is Better for Family & Finances
However, if there are divorce disputes (see below), the process could last many months or even years in the most complex divorces.
If we assume that your divorce is uncontested (i.e. you and your spouse reach agreement in all the major areas) after the 12-month separation period, your divorce lawyer will:
Prepare, file and serve the Statement of Claim for Divorce: Prepare, file and serve the Statement of Claim for Divorce: filed in your local Calgary courthouse and "served" to your spouse
Await the response: In Alberta, the response must be made within 20 days or no contest is assumed by the court
Complete other necessary forms: Proposed Divorce Judgment, Child Support Data Sheets, etc.
Await review of your case by the court: After completing the necessary forms, both parties will receive copies of the Divorce Judgment (around 4-6 weeks after a judgment is made)
Once these steps are complete, you will receive your Certificate of Divorce. This is usually sent out 31 days after the Divorce Judgment is made.
The exact process for your divorce may vary slightly according to circumstances but most uncontested Calgary divorces proceed along these lines.
Even though an uncontested divorce is a smoother and quicker process than a contested divorce, the experience of a specialist divorce lawyer is irreplaceable.
Main Items in a Calgary, AB Divorce Agreement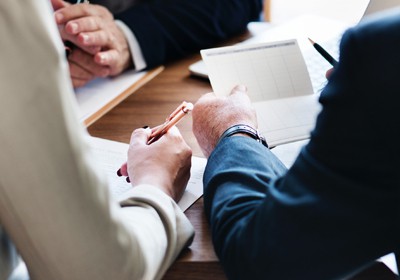 There are usually several main areas that couples must decide on before a divorce agreement can be drawn up.
If there are children, this can be especially complex because their needs must come before the parents' needs.
When emotions are already running high, it can be difficult to make impartial decisions that are in the best interests of the children.
The experience and patience of an experienced divorce lawyer can be invaluable in these cases. Your lawyer can act as a mediator or work collaboratively with you to help you work through the issues (more about this below).
Following are the main items that you and your spouse must aim to reach agreement on:
Spectrum Family Law in Calgary can help you learn more about Marital Property Division before deciding to contacting us.
Learn More → Alberta Marriage Agreements – Pre-Nuptials & Cohabitation Agreements
Marital Property Division in Calgary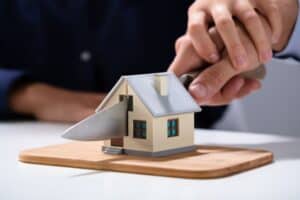 Typically, the main issues when dividing the marital property are:
Who ends up with the house?
Who gets the car(s)?
What happens to your investments?
How do you divide the income planned for retirement?
What about cash from bank accounts and savings?
How do you divide the valuable items like art or jewelry?
Divorcing couples in Alberta must aim for an equal division of combined assets.
However, note that there may be tax implications of your decisions and these can be discussed with your lawyer.
Spousal support in Alberta
Alimony or spousal support in Calgary and the rest of Alberta is the regular payments made to support an ex-spouse after a couple goes through a divorce in Alberta.
It may not apply to you. This largely depends on your income and the income of your ex-spouse, as well as the duration of your marriage.
This should be discussed with an experienced lawyer, who is familiar with the calculations and formulas applied for calculating spousal support.
Note that decisions about spousal support are made separately from those about child support.
If you are looking for some initial guidelines on spousal support, take a look at the Spousal Support Advisory Guidelines (SSAGs), a reference tool for divorcing partners.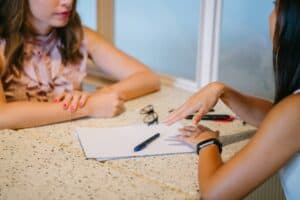 Child Custody in Calgary
If there are children in the marriage, a divorce nearly always becomes complicated.
Courts in Alberta will stress that all decisions regarding the children must ultimately be based on their best interests.
Sometimes, these interests conflict with what each parent wants and this can create conflict, disputes, and legal battles.
In most cases, the Court will consider that a child should be raised with the input of both parents. However, a judge may need to decide which parent the child should live with and what the terms of visitation are for the non-custodial parent.
With the aid of your divorce lawyer, you can avoid unnecessary stress and work towards a solution that places the children in the best care situation but also allows fair visitation rights for the other parent.
Learn more about child custody in Calgary or contact Spectrum Family Law in Calargy today.
Child Support in Calgary
A divorce agreement needs to demonstrate that the needs of the children are looked after. Otherwise, the Court may intervene.
Child support arrangements are another complex area that your divorce lawyer can guide you through.
You will need to decide how much one parent should pay to the other parent for the purpose of raising the children in their home.
This decision should take into account:
How much the regular fixed monthlly payments should be
What happens when one-off payments for expenses like education/medical needs are required
Please refer to the Federal Child Support Guidelines for further insight into child support.
Child support is money paid to help cover the expenses of raising children. There are two types of child support, base (Section 3) child support and extra expenses (Section 7).
Base child support (section 3) is meant to cover the basic expenses of the children, such as their regular clothes, their notional share of the mortgage/rent and utilities.
Extra expense child support or Section 7 child support is payable over and above the monthly base child support amount. It is money that covers the extra costs of the children, those that fall under Section 7 of the Federal Child Support Guidelines. Section 7 states that certain expenses are shareable between parents in proportion to their incomes. So, if you earn 75% of the joint spousal income then you would pay 75% of the extra Section 7 expenses.
Click here to learn more about Child Support.
Calgary Divorce Dispute Resolution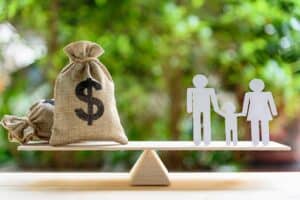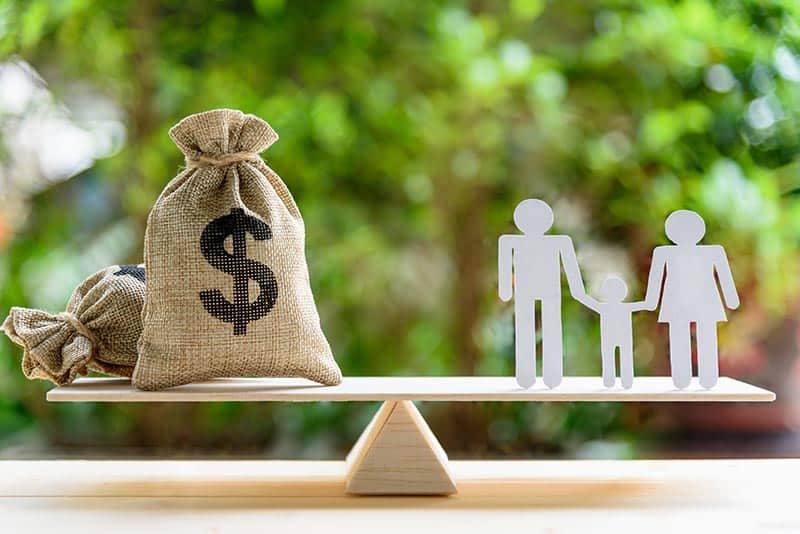 Unfortunately, in many cases, divorces do not proceed smoothly. Disputes can develop about any or all of the issues outlined above.
When such situations arise, the experience of a professional divorce lawyer can help you reach a solution, even in the most difficult circumstances.
Divorce Mediation
A Calgary divorce lawyer can mediate between you and your ex-spouse, often providing alternative options that have not been considered with regards to the key issues:
The division of marital assets
The non-custodial parent's visitation rights
A mediating lawyer will take a neutral stance in the strictest confidentiality, with the aim of finding a mutually compatible resolution (rather than representing the best interests of one party).
Divorce mediation is one of the most frequent methods used to reach a resolution.
If it works out, mediation avoids a potentially lengthy (and costly) trial that can be stressful for both spouses.
Collaborative Law
The collaborative law process involves a divorce lawyer intervening to help a couple reach an amicable divorce agreement in an open and honest atmosphere.
The two spouses sign a written agreement with their attorneys committing to best-of-faith efforts to reach an agreement out of court.
Usually, the process involves negotiation meetings between the spouses and their divorce lawyers.
If an agreement can be reached, the lawyers draw up the necessary documentation to present to the Court.
Uncontested Divorce
Divorces do not need to be disputed or challenged. Some divorces proceed smoothly and are "uncontested".
That is, both parties reach an amicable settlement about the dissolution of their marriage and all the main factors that are at stake, most notably:
The grounds for the divorce
Which parent the children will live with
Visitation rights for the other parent
Even in uncontested divorces, it is advisable to seek the assistance of a lawyer.
Some divorces that start out as "uncontested" develop disputes and a lawyer can help prevent this.
A lawyer will also help ensure that any agreement you reach will be acceptable to the Court in Alberta.
Contact Our Calgary Divorce Lawyers Today
Whether you are facing a contested or uncontested divorce, it is important to call on the services of a dedicated divorce lawyer in Calgary to look after your best interests.
The team of lawyers at Spectrum Family Law in Calgary can help if you are filing for divorce or have been served divorce papers.
Whether it involves mediation, collaborative law, or going to trial, we will work with you towards a practical agreement that sets you up for your future life separate from your ex-spouse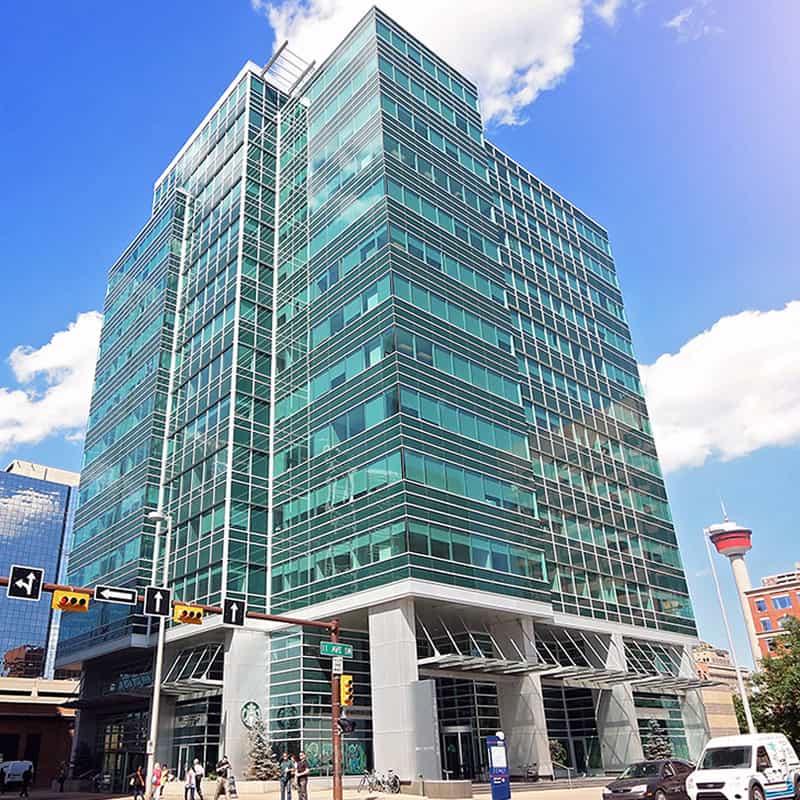 Our Calgary intake staff are standing by to help you. Call 403-452-0043 [toll free 1 (888) 410-1677] or contact us online for general inquiries.
We also have a dedicated intake form to help you get the ball rolling. Our intake team will review your specific case and advise you on the next steps to take as well as what to expect moving forward.
Our Calgary office is open 8:30 a.m.—4:30 p.m., Mon—Fri.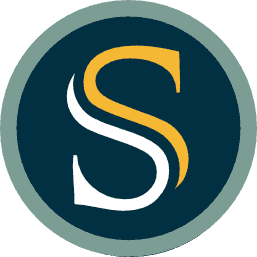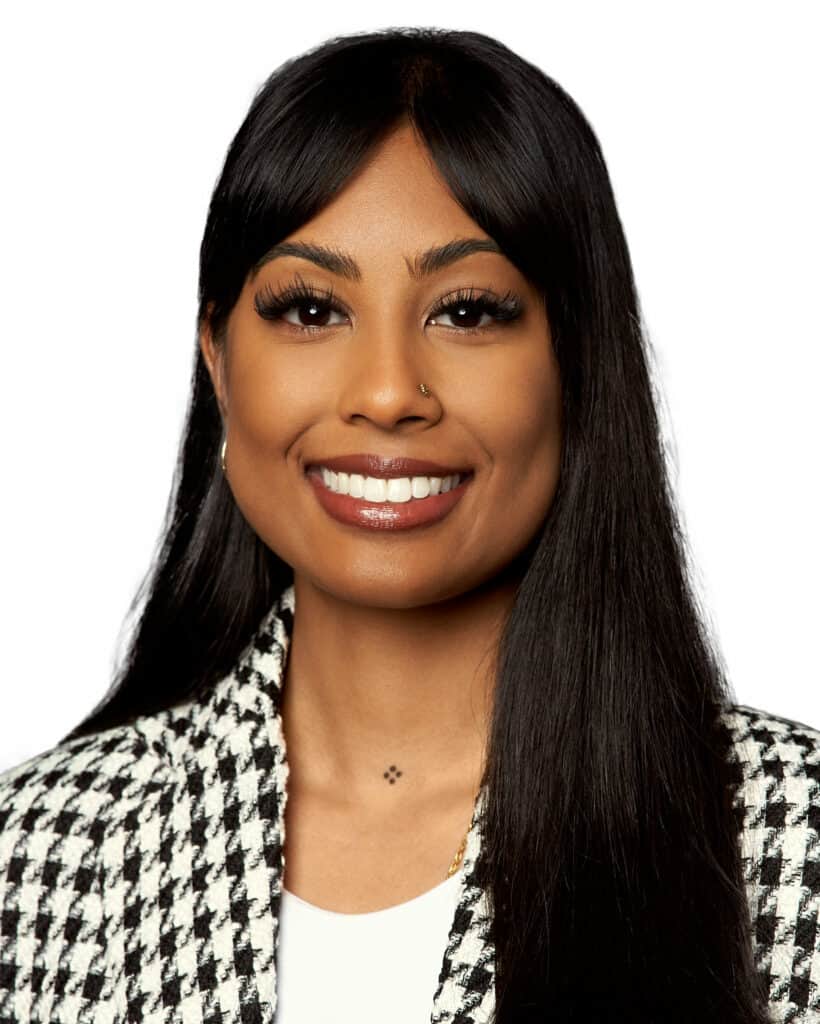 Ashna Prakash
FAMILY LAWYER
Ashna Prakash is a family lawyer working out of the Calgary office, and offers services in English as well as in Hindi. Ashna's practice is trauma-informed, applying a therapeutic and empathetic lens to her family cases.