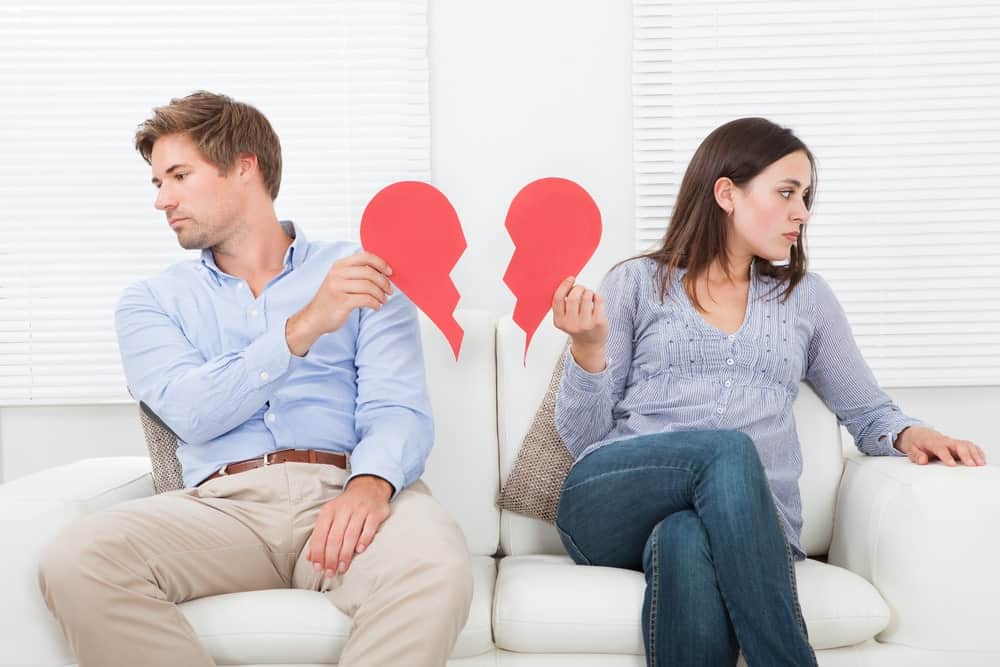 A properly drawn-up separation agreement will act as a legally enforceable contract between you and your spouse when you divorce.
It will not end your marriage or initiate divorce proceedings but will document how you will handle your mutual affairs, such as property division, parenting, spousal support, and so on.
This may form the basis of a divorce decree and help you avoid the stress of an adversarial approach to separation.
As you may expect with such an important document, there are some complexities with separation agreements. The following information is intended to clear up some of your questions.
Is a separation agreement a legal requirement in Alberta?
No. You do not need a separation agreement in order to separate and divorce in Alberta.
If you can prove that you have lived apart for at least 12 months, this will demonstrate that the marriage has broken down and act as grounds for divorce.
You will need to be able to demonstrate this, confirm the separation date on the Divorce Affidavit and then file for a divorce.
All this can be accomplished without the need for a separation agreement.
So why have a separation agreement?
While a separation agreement is not legally required, it can aid the divorce process in a number of important ways:
The judge will be able to see that key matters such as the welfare of the children, property division and spousal support have been addressed and suitable arrangements are in place. This can speed up the divorce process and make it less expensive.
The document provides tangible evidence of the terms agreed between you and your spouse.
You remain in control of the separation terms rather than the courts.
As a legally binding document, you will both be clear on your rights and responsibilities, helping to avoid future misunderstandings and potential disputes.
It can assist in making your separation more amicable, which is better for everyone, especially if children are involved.
If either spouse fails to fulfil their duties according to the agreement (for example, with child support or spousal support) it is enforceable in court.
The agreement can inform other parties such as family members what the terms of the separation are.
It can be used to provide proof to financial institutions, such as the Canada Revenue Agency.
While a separation agreement is not legally required, think of it as helping to facilitate your divorce, making the process less stressful and potentially less expensive.
What if we are not married?
Even if you are not married, a separation agreement may still be advisable if you and your partner have children, own property together, or have joint bank accounts – for the same reasons that married couples need them.
How can we make a separation agreement?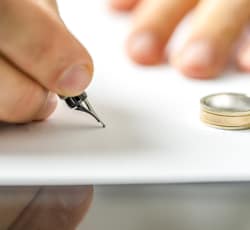 If you and your partner are separating on amicable terms, you can collaborate on your separation agreement with the guidance of a lawyer, if necessary.
You and your spouse can work out the key details concerning children, property, support payments and so on before passing it to one of our divorce lawyers to review and draw up a legally binding document to sign.
What needs to be included in our separation agreement?
The details of your separation agreement will depend on the nature of your relationship but will generally include the following:
Full financial disclosure for both parties
Proposed child custody and parenting plan, if applicable
Spousal support arrangements, if necessary
How to resolve future disputes (e.g., mediation)
Provision for making amendments if circumstances change or new information becomes available ("safety net" provisions)
The rights and obligations of each spouse should be detailed in clear and unambiguous language in the agreement. Spectrum Family Law divorce lawyers are experienced in helping couples in Calgary manage this process.
How do we finalize our separation agreement?
If there are elements of your draft agreement that are likely to be questioned in the Alberta family law court (such as your parenting plan) your lawyers can advise how best to amend the agreement.
Note that you and your partner should hire separate divorce lawyers even if you separate amicably and have essentially agreed on the terms of your separation.
Once agreed, the document must be signed and endorsed by two lawyers and submitted to the court with the Statement of Claim for Divorce form. You must also include an Independent Legal Advice Certificate.
This finalized document should help avoid disputes, stress, and unnecessary delays in the divorce process.
Why do we need lawyers for a separation agreement?
Technically, you don't need lawyers until you finalize your separation agreement and submit it.
An abundance of online services exists to help you draft an agreement. However, this document is far too important to risk making errors.
Remember, the contract will form the basis of your divorce decree so it must be clear, unambiguous, and legally enforceable. Most divorcing couples can only achieve this with the assistance of a seasoned lawyer.
Besides, the courts in Alberta dictate that for the agreement to be legally binding, the following provisions must be met:
Both parties are aware of the nature and effect of the agreement.
Those signing the agreement are aware of the Matrimonial Property Act potential for a future claim and are willing to give up that claim.
Both parties have independent lawyers and sign the agreement separately, without coercion and of their own free will.
Is it really necessary for us to have separate lawyers?
Yes, you and your partner should hire separate lawyers to make your agreement legally enforceable.
Your lawyer will at least need to review the agreement and confirm that you are aware of its contents, that it reflects your intentions, and that you intend to follow the terms it contains.
Can I get a divorce in Alberta without a separation agreement?
A separation agreement is not legally required but it may not be advisable to try to file for a divorce without provisions in place for the key affairs, especially if you have children. Your lawyer can advise what's best in your situation.
Why is the date of separation so important?
In order to file for a divorce in Alberta (or anywhere in Canada) you must generally have lived apart from your partner for at least 12 months.
Unless there is cruelty or adultery in the relationship, this is the only grounds for divorce. Being able to prove the date of separation is, therefore, critical.
Is the separation date important if we're not legally married?
Yes, the separation date is still important if you are not married.
In a common-law relationship, you may be able to make a claim for support, fair division of property, etc. so the date remains a key factor when proving a separation period of at least 12 months.
Contact our family law lawyers for separation agreement help
Due to the complexity of a separation agreement, it is important to have an objective advocate assist you. Our Calgary divorce lawyers at Spectrum Family Law can provide you with practical solutions so that you can get through the document preparation in a cost-effective manner.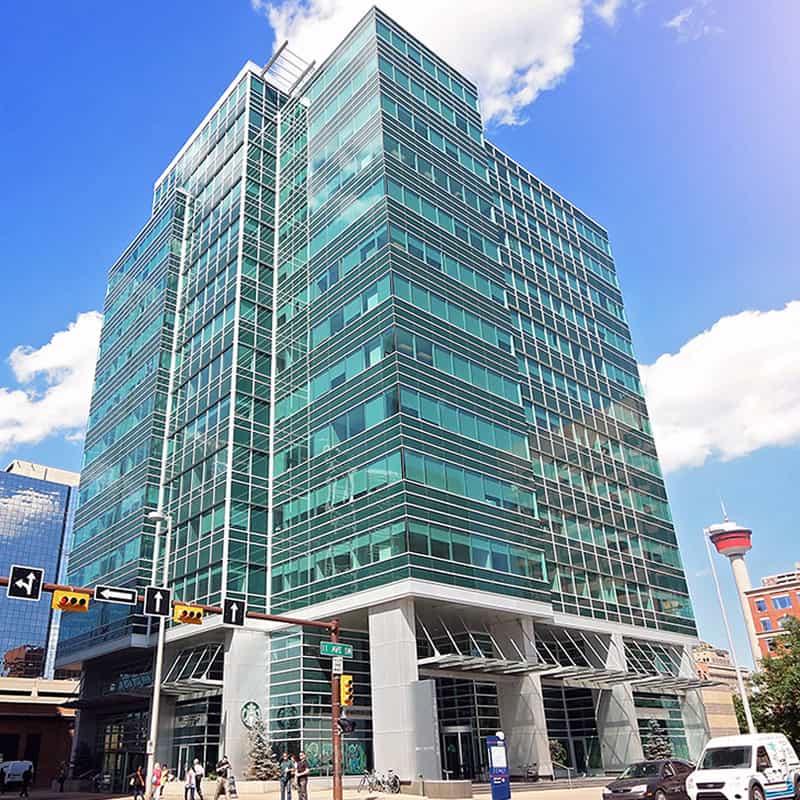 Our Calgary intake staff are standing by to help you. Call 403-452-0043 [toll free 1 (888) 410-1677] or contact us online for general inquiries.
We also have a dedicated intake form to help you get the ball rolling. Our intake team will review your specific case and advise you on the next steps to take as well as what to expect moving forward.
Our Calgary office is open 8:30 a.m.—4:30 p.m., Mon—Fri.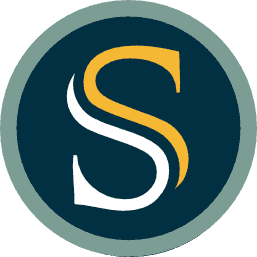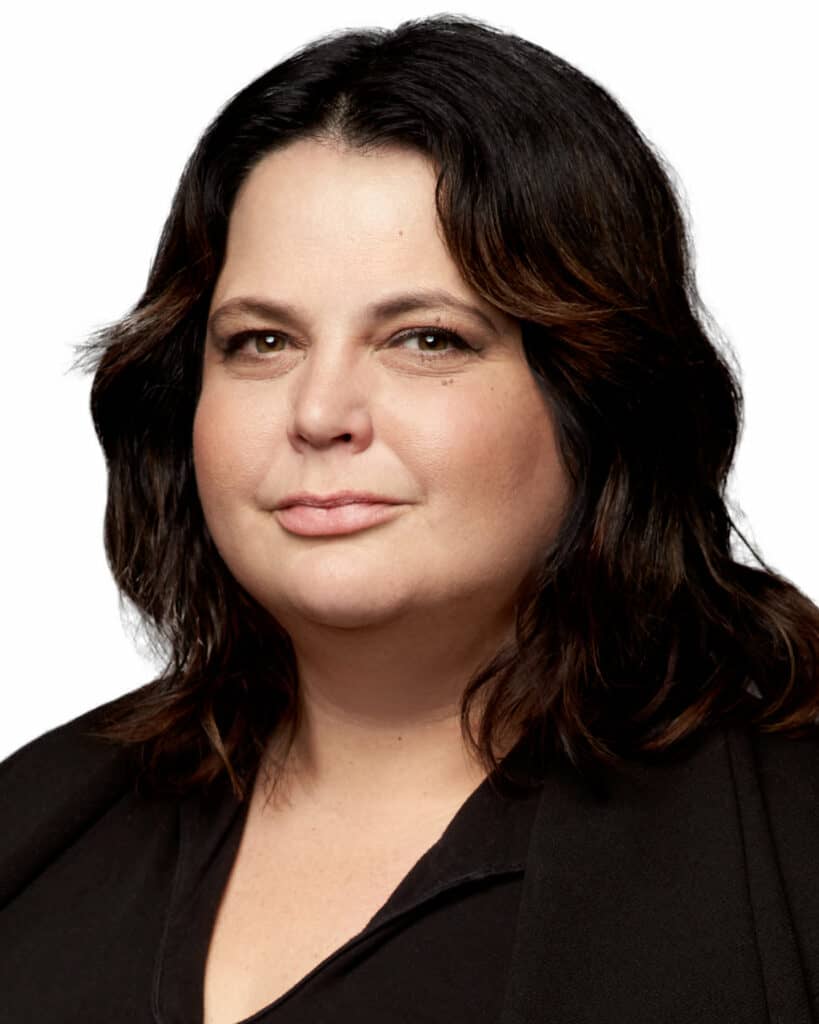 Allison Ross
FAMILY LAWYER
Allison provides a balanced approach to family law files and strives to help families in the midst of separation and divorce. She has a wealth of experience in litigation including appearing in trials, Special Chambers applications and case conferences.