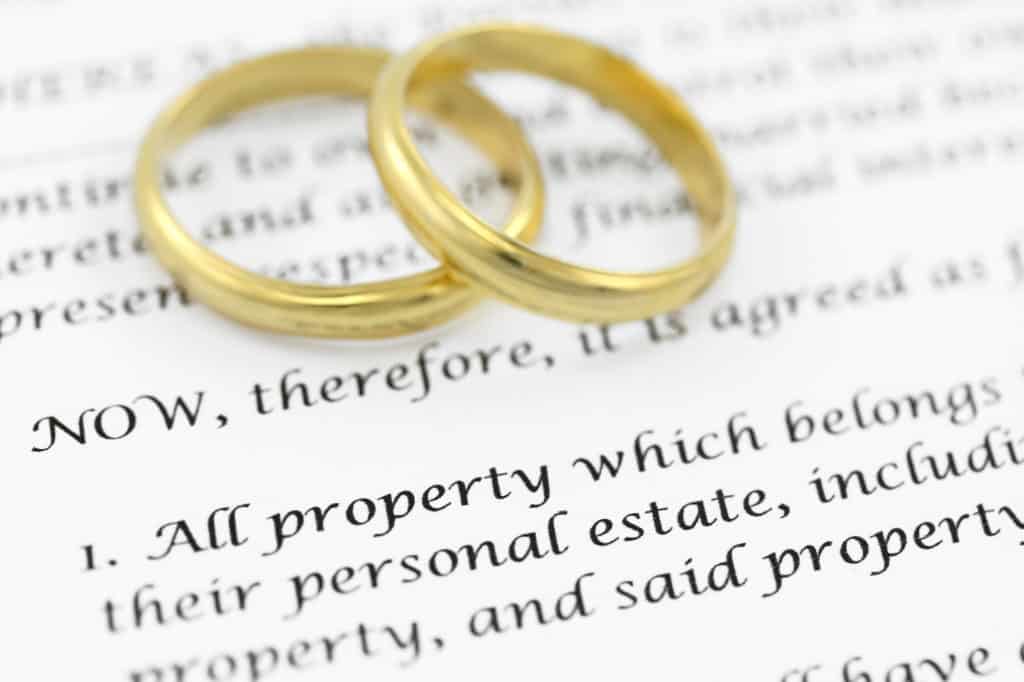 It may be a good strategy to prepare a prenuptial agreement if you are getting married and want to protect assets from a future marriage breakdown.

Providing that the agreement is entered into willingly by both parties, it becomes a legally enforceable document that will override the standard divorce arrangements in Alberta.
This means that you get to decide on property division, spousal support and so on if you should separate and divorce.
If you are already married, it is still possible to create a legally binding document that formally lays out the key terms of a potential separation or in the event of death. This is called a postnuptial agreement.
Why should my spouse and I sign a prenuptial agreement?
In the past, few couples entered into prenuptial agreements unless they were extremely wealthy or were marrying again and wanted to protect children from a previous marriage.
Nowadays, however, they are far more common.
You and your spouse may consider a prenup if you want to:
Protect assets that you have accumulated before the marriage
Decide on the division of property yourselves rather than having a court decide
Minimize stress and potential confrontations in a future separation or divorce
Avoid unnecessary delays and expense should your marriage end
Single-out assets to be allocated for children from a previous marriage
If you are getting married later in life, like many Canadians, you may have already accrued significant assets.
This may make a prenuptial agreement an attractive proposition as it can act as a type of insurance policy against marriage breakdown, providing extra peace of mind.
A prenup works in essentially the same way in a cohabitation arrangement or common law marriage. Specific laws about asset division may vary between provinces but the principle remains the same.
Your marriage can change
Signing a prenuptial agreement shows an awareness of the potential for any marriage not to last the distance.
It demonstrates a realism that relationships can and do change over time.
Sometimes, marriages simply do not make it.
A prenuptial agreement allows you to prepare for this eventuality, no matter how much you hope that it is never required.
It may not make the emotional side of the separation any easier but mentally and financially it can help.
Use a prenup to decide what happens with joint assets
One of the main sticking points in a divorce id generally who keeps which assets accumulated during the marriage.
Under Alberta divorce law, property acquired during marriage should be split equally when a couple divorces.
In simple terms, if a couple's assets during the life of the marriage are valued at $400,00, each spouse should receive the equivalent of $200,000 in assets.
If you have a prenuptial arrangement, you can include specific instructions for the distribution of assets such as:
Shared property
Shared bank accounts and savings
Shared investments
A shared business
Pension contributions
The increase in the value of any assets that were brought into the marriage (see below)
Providing that the agreement is correctly drawn up and enforceable, the Calgary courts will abide by the instructions that it contains.
Without a prenuptial agreement, at the time of divorce you will need to either negotiate a division of assets with your spouse or let the Alberta courts decide.
A prenup protects assets you bring to the marriage
If you have considerable assets as you enter a marriage, it may be advisable to consider a prenuptial agreement to protect their increase in value.
While property that existed before the marriage (or gifts and inheritance) is not subject to the 50-50 division rule normally applied by the Alberta courts, any increase in its value does normally need to be divided.
So, if you build up a business so that it doubles its value during your marriage, at the time of the divorce your spouse would be entitled to 50 percent of the increase in value: effectively one-quarter of the business.
If you make provisions for how such assets are divided in a prenuptial agreement, this will be what the courts apply at the time of a divorce or death.
Prenuptial vs. postnuptial agreements: Is there a difference?
Prenups and postnups address exactly the same issues but:
A prenuptial agreement is made before a marriage
A postnuptial agreement is made after a marriage has already commenced
So, the only real difference is timing.
Both prenuptial and postnuptial agreements are legally binding but this does not mean that they cannot be changed.
If circumstances warrant changes and both spouses agree, you can arrange with your lawyer to amend the agreement.
Some couples even periodically review their agreements if they remain together and are happily married.
Do you need a lawyer to create a valid prenup in Alberta?
It is always best to seek the assistance of a qualified family lawyer if you wish to enter into a prenuptial or postnuptial agreement.
Without a lawyer experienced in prenups and postnups, mistakes can be made that will mean your agreement is not enforceable by the Alberta courts.
Contact our lawyers to create a prenuptial or postnuptial agreement
The lawyers at Spectrum Family Law in Calgary can help you create a prenuptial or postnuptial agreement that avoids potential conflicts and is recognized by the Alberta courts in the event of divorce.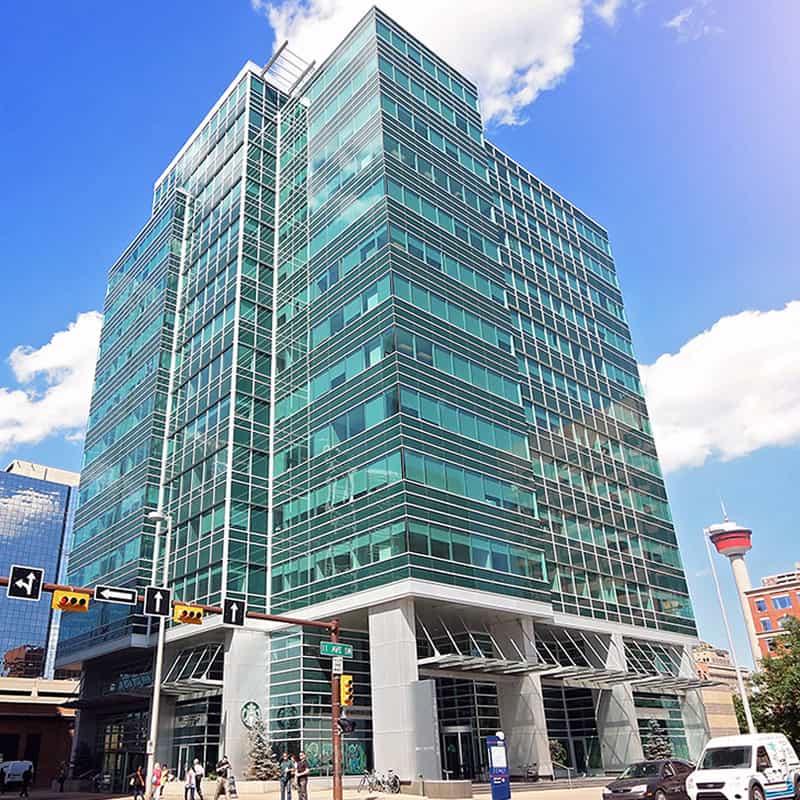 Our Calgary intake staff are standing by to help you. Call 403-452-0043 [toll free 1 (888) 410-1677] or contact us online for general inquiries.
We also have a dedicated intake form to help you get the ball rolling. Our intake team will review your specific case and advise you on the next steps to take as well as what to expect moving forward.
Our Calgary office is open 8:30 a.m.—4:30 p.m., Mon—Fri.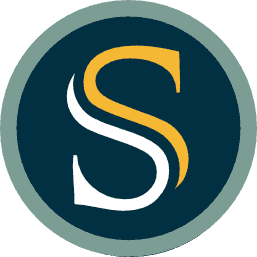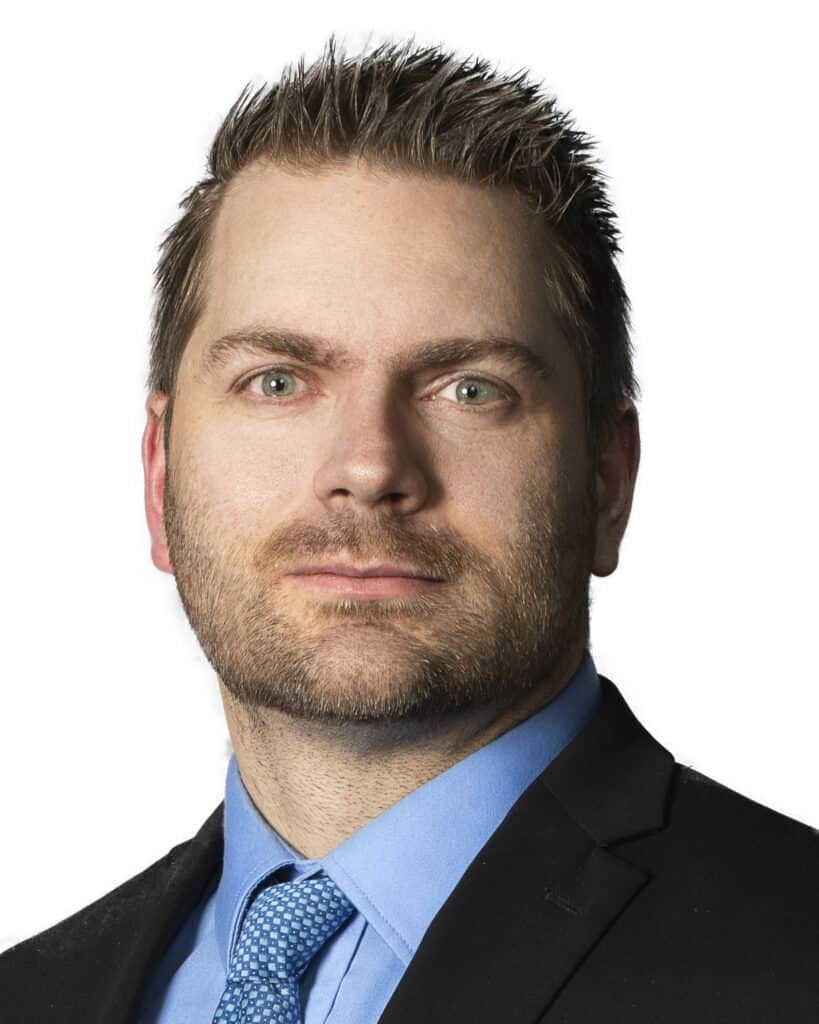 Dustin Patzer
FAMILY LAWYER
Dustin has zealously advocated for his clients at all levels of court in Alberta. Dustin has extensive civil litigation experience, as well as a background in family and divorce law.