Divorce Frequently Asked Questions for Edmonton Families
Divorce
How much does a divorce lawyer cost in Alberta?
This is probably the number one question that we get asked.
While it is impossible to estimate what your divorce will cost without knowing your circumstances, it is fair to say that the bulk of the outlay will be the legal costs.
There are some nominal other costs to divorce but, in general, consider the following average legal costs in Alberta:
Uncontested divorce: approximately $1,740
Contested divorce: approximately $23,730.
The separation agreement: approximately $2,500
Child support and custody: approximately $15,950
Contested divorces can be double, triple or more than this average cost but the above is useful as an indication.
In a contested divorce, the legal costs are paid by whichever party the judge names as responsible. There is no hard and fast rule.
How long does it take to get a divorce in Alberta?
This is another common question that is difficult to answer!
No lawyer can control the duration of a divorce. Many factors come into play but the main ones are:
How quickly the spouses come to an agreement on the key matters such as property division, child custody, child support, spousal support, visitation rights, etc.
Whether the divorce is contested or uncontested
Whether they are prepared to go through mediation, arbitration, or collaboration
If the divorce goes to trial
Whether expert witnesses are required to testify
Until the judge signs the divorce order and your divorce certificate is issued, your divorce is not finalized. This can be as little as 8-12 weeks if things go smoothly or many months (even years) if they do not.
Can a spouse sue in Alberta for adultery?
In Canada, adultery is one of the three grounds for divorce (along with cruelty and separation).
However, there are no legal grounds to sue your spouse for adultery in any of the Canadian provinces.
Do fathers have the same parental rights as mothers following a divorce?
Before and during a divorce, a father has the same parental rights as the mother.
If the divorce agreement stipulates joint custody of the children, then this will continue after the divorce. Both parents have equal rights to spend time with the children and to make decisions regarding their upbringing and moral guidance.
If the mother is awarded sole custody of the children, the father will generally be awarded access to the children and will only have the right to make decisions for the children when they are in his care.
The courts in Alberta prefer to grant joint custody of the children wherever possible. This is seen as beneficial for their upbringing.
Note that parents may have joint custody and the arrangement be deemed as "shared parenting", even if the primary care of the children rests with one parent (primary care is when the children spend over 60 percent of the time with that parent).
How are assets divided in a divorce in Alberta?
The marital property is considered to be all of the following:
Matrimonial home
Most land or real estate attained during a marriage (with some notable exceptions)
Bank accounts
Vehicles
Stocks, deposits, and bonds
Insurance
Recreational property
Pensions
The matrimonial property is distributed evenly between two divorcing partners in Alberta.
Any other property, such as items you owned before the marriage or received as a gift or inheritance from a third party are not subject to division.
However, any increase in value of that exempt property during the course of your marriage does need to be divided.
With long marriages, this can get complicated and the experience of a seasoned divorce lawyer will be invaluable.
Common Law
What is considered common law in Alberta?
Common-law relationships in Alberta are now referred to as "adult interdependent partners" (AIPs).
If a couple is over the age of 16, has lived together for three years or more, or has a child and live together (but have not undergone a marriage ceremony and received a marriage certificate), it is considered a common-law relationship.
This is providing the relationship was not entered into with one party under duress.
While you may hear that the same fundamental rights are awarded those in common-law relationships as married couples, this is not entirely true.
There can be problems if a common-law relationship ends when matters such as property division, child custody, and child support are decided.
Separation Mediation
Do you need a separation agreement before divorce in Alberta?
In order for a legal separation to take place, no official agreement is required.
To be divorced in Alberta, your marriage must have broken down and you need to have either:
Been separated for 12 months
Been treated with cruelty by your spouse, or
Been the victim of adultery
In the absence of cruelty or adultery, the court will have to be satisfied that you have lived apart for a period of at least 12 months. This usually means residing at separate addresses but it is not a prerequisite (you can live apart at the same property).
Your divorce can proceed once the separation period is completed but will only be finalised when you receive the divorce certificate, pursuant to the judge signing the court order.
How long do you have to be separated before divorce in Alberta?
You must be separated for at least a year before filing for a divorce in Alberta, as in the rest of Canada.
Uncontested Divorce
What are the advantages of an uncontested divorce?
An uncontested divorce is where a couple reaches agreements on all the key elements of the divorce agreement:
Arrangements involving children must be approved by the court but, with an uncontested divorce, no appearance before a judge may be necessary. Your divorce lawyer may be able to appear on your behalf.
This has significant advantages over a contested divorce, including:
Lower costs
Fewer delays – uncontested divorces can be completed in weeks rather than months
Lower stress levels for the spouses
Less anxiety for children
Contested Divorce
What if we have not agreed to all the issues in our divorce?
If you have not agreed to all the issues in a divorce, several options are available:
With mediation and arbitration, trained professionals are hired in an attempt to bring the divorcing parties to a settlement.
The main difference between the two is that a mediator (who may or may not be a lawyer) makes no decisions. It remains the responsibility of the spouses to make the final decisions.
With arbitration, both spouses agree to abide by the decisions of the arbitrator, who will assess the case independently and make a judgment based on his or her professional opinion.
With litigation, each spouse hires a lawyer to represent their case to the Family Court in Alberta and a judge will decide on all the outstanding issues of the contested divorce.
Family Mediation
What is family mediation?
Family mediation is when spouses agree to hire a professional mediator to help them resolve the key undecided issues in the divorce.
Often, these are issues such as:
The mediator (who may or may not be a lawyer) makes no decisions, but attempts to lead the two parties to an amicable settlement.
However, it is important to note that the mediator makes no judgments. The two spouses remain in control of the final decision-making process.
When is family mediation a good option?
Mediation is often the best option when couples are on good enough terms to be able to negotiate, not far apart in their expectations, and when they want to save the expense, stress, time, and inconvenience of a litigated divorce.
They may also want to avoid the harmful effects that a long, drawn-out, and adversarial court battle can have on the children.
Collaborative Divorce
What is the difference between mediation and collaborative divorce?
Mediation and collaboration can both be used where divorce is contested and spouses are experiencing difficulties in reaching an agreement.
The main difference between mediation and a collaborative divorce is in the way an agreement is reached, rather than the end result itself.
With mediation, a trained, independent mediator (who may or may not be an attorney) is hired to bring the couple to an agreement on the outstanding issues in the divorce agreement.
It is a cooperative approach where the final decision is in the hands of the spouses, who must decide what to do based on the guidance from the mediator. The mediator will then often draw up the required paperwork.
With a collaborative divorce, the end result may be the same. It is also a cooperative rather than an adversarial approach.
However, each spouse hires a lawyer to represent their interests. The lawyers then negotiate (in the presence of the spouses and other professionals, if necessary) and arrange the terms of the divorce based on each client's best interests.
Both options can be preferable to litigation due to lower costs and stress levels, fewer delays, and the reduced potential for the divorce to negatively impact the children.
Note that if the two lawyers hired in a collaborative divorce fail to reach an agreement, the same lawyers are not permitted to represent you in the litigation stage of a divorce.
What are the benefits of a collaborative divorce?
The collaborative process can be beneficial for divorcing partners who want to avoid litigation due to:
Lower costs
Less stress
Fewer delays
Less inconvenience
Less likelihood of a detrimental effect on the children
Contact Divorce Lawyers in Edmonton Now
Due to the emotionally-charged nature of divorce cases, it is important to have an objective advocate to assist you. The lawyers at Spectrum Family Law can provide you with practical divorce solutions so that you can get through this difficult time in a cost-effective manner.
Although it is always preferable to negotiate a resolution of the issues arising out of a separation, our lawyers are prepared to go to court when necessary to ensure your rights are respected.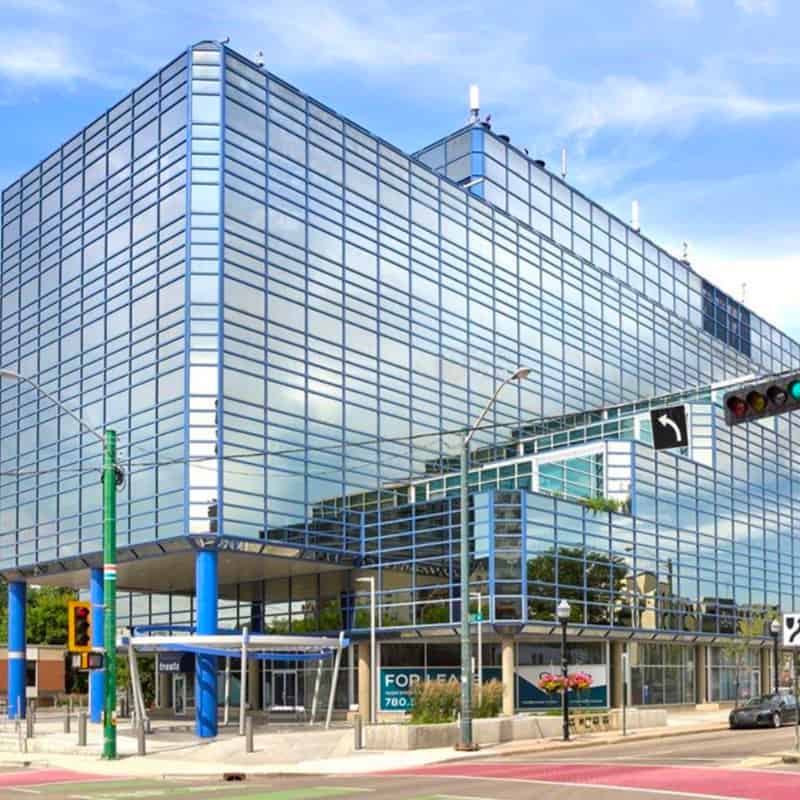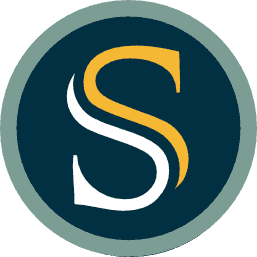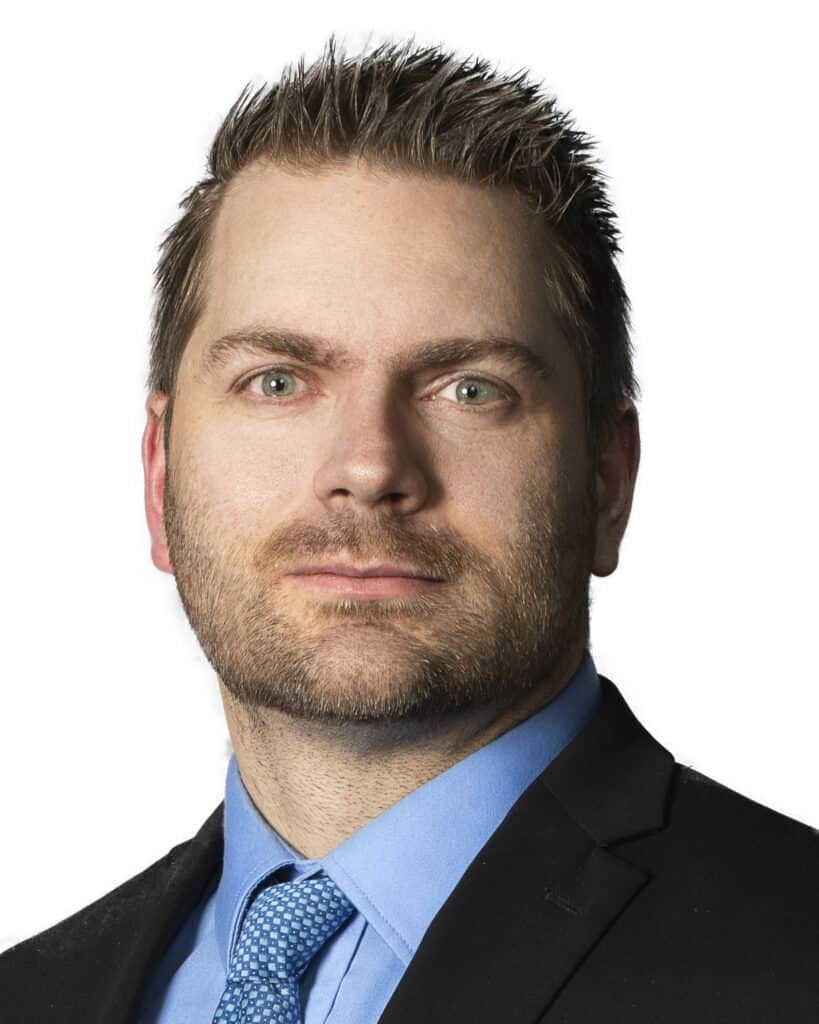 Dustin Patzer
FAMILY LAWYER
Dustin has zealously advocated for his clients at all levels of court in Alberta. Dustin has extensive civil litigation experience, as well as a background in family and divorce law.