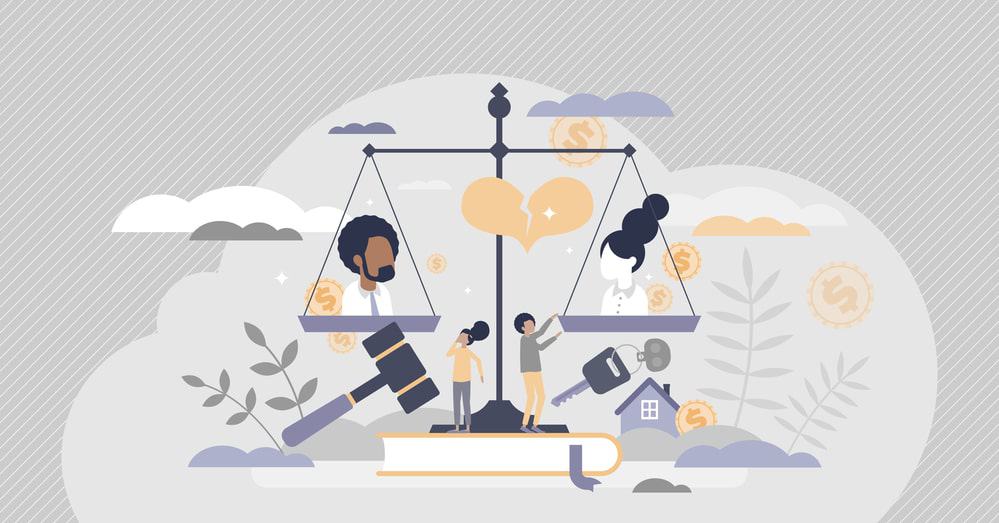 Couples who are not legally married but live in a common law or "marriage-like relationship" in B.C. are treated similarly to married couples when they separate.

If you're married, the federal Divorce Act and the BC Family Law Act may be used for legal guidance as you resolve issues of property and debt division, spousal support, child support, and so on.
For common-law couples, only the Family Law Act will apply. This legislation grants the same rights and obligations to common-law partners as it does to married spouses.
But what is considered common-law or a "marriage-like relationship" in British Columbia? And do you need a cohabitation agreement if you're considering moving in together and living like a married couple?
It helps to understand more about the similarities and differences between common-law and married status, especially when it comes to separation.
Are common law and married spouses treated the same when they separate?
Under British Columbia's family law system, people who live in a marriage-like relationship are treated the same as married spouses if their relationship breaks down.
The same rights and obligations apply to the following key matters:
The only difference is that married couples can also refer to the Divorce Act when addressing these matters (sometimes, the provisions of this Act make it beneficial to do so). Common-law partners are not covered by this legislation and will need to use the Family Law Act only.
How is "common-law" status determined in BC?
In British Columbia, there is no such status as "common law" but, instead, the term "marriage-like relationship" is used.
It can be applied to couples who:
Are legally married to another person; or
Have lived with another person in a marriage-like relationship for a continuous period of at least two years, even if they are not legally married; or
Have lived with another person in a marriage-like relationship for less than two years but have a child with that person (only for the purposes of claiming spousal support).
The same definitions apply regardless of gender in B.C. so same-sex couples are also covered.
Note that even if you have been with the same partner for 10 years but have not lived in a marriage-like relationship, you may not be regarded as common-law spouses under B.C. law.
How long do you need to be together to be classed as common-law spouses in BC?
To qualify as a spouse in B.C. (and be able to claim spousal support and equal division of property), you must have been living in a marriage-like relationship for a continuous period of at least two years.
If you have a child together and have lived in a marriage-like relationship for less than two years, you can claim child support and spousal support but not an equal division of property.
If you were living together in a marriage-like relationship without children for less than two years, you have no statutory rights on separation. However, you may retain a common law/equitable claim to the property based on contributions you made to the relationship.
What is considered a "marriage-like relationship" in BC?
It's a key term in BC common-law separations but what exactly is regarded as a "marriage-like relationship"?
The term relates to the specific characteristics of the relationship. There is no test or checklist for this but, regardless of the duration of the relationship, partners may be regarded as living in a marriage-like relationship if they can prove the following types of characteristics to the court:
Physical intimacy
Joint purchase of a home or other property
Joint bank accounts
Pooling of finances to pay expenses
Provision of financial assistance to each other
Attended counselling together
Known socially as "partners" or a "couple"
Shared meals, household chores, shopping, etc.
Purchased gifts for each other
It is not necessary to show all of this to prove common-law status but any evidence of such elements in a relationship will be considered by the courts.
Can a cohabitation agreement help common-law couples in BC?
A cohabitation agreement can be beneficial if you and your partner are thinking about moving in together — or have already moved in with each other.
These agreements typically cover the main financial issues that can arise if the relationship should end in the future: namely, the division of income (support issues) and the division of assets and debts.
Such issues can become contentious in the emotional cauldron of a relationship breakup. So, a cohabitation agreement can help to alleviate such issues and provide guidance for the next steps as you plan your lives separately.
Cohabitation agreements are similar to prenuptial or postnuptial agreements for married couples and have become an increasingly common feature of relationships in B.C.
Bear in mind that to be a legally-binding document, a cohabitation agreement should be drafted by a qualified family law lawyer and signed in front of a witness.
What is a "no common law" agreement?
Some couples enquire whether they can sign a "no common law" agreement as they enter a relationship to avoid common-law status.
While you and your partner may sign a document to state that you're NOT in a marriage-like relationship, the B.C. courts may view the matter differently. Case law has determined that the subjective intent of a couple signing such an agreement does not determine whether or not they are objectively in a common-law marriage-like relationship.
Actions speak louder than words in such cases. So, the court may rule against the terms of a "no common-law" agreement if enough evidence is provided that the relationship meets the definition of "marriage-like".
If you want to maintain non-common-law status, you'll need to prove that the characteristics of your relationship make it non-marriage-like (e.g., no physical intimacy, separate financial arrangements, etc.).
Married or common law in BC: Which is best?
The choice of living as a married or common-law couple in B.C. is a highly personal one. Often, there are spiritual as well as practical and financial considerations.
For some couples, the marriage vows are sacred and the commitment to each other during the marriage ceremony serves as a guiding principle of the marriage. Other couples prefer to avoid that and, instead, choose to live as a married couple but without a marriage certificate.
In making your decision, you should be aware of the legal and financial ramifications of both but there are no right and wrong answers — only personal decisions between you and your partner.
If you are seeking some extra clarity and protection, a prenuptial agreement or cohabitation agreement may help.
Whether you're married or in a marriage-like relationship, help is at hand if your relationship is ending. Speak with a divorce lawyer at Spectrum Family Law in BC, and we'll help you assess your options during an initial consultation.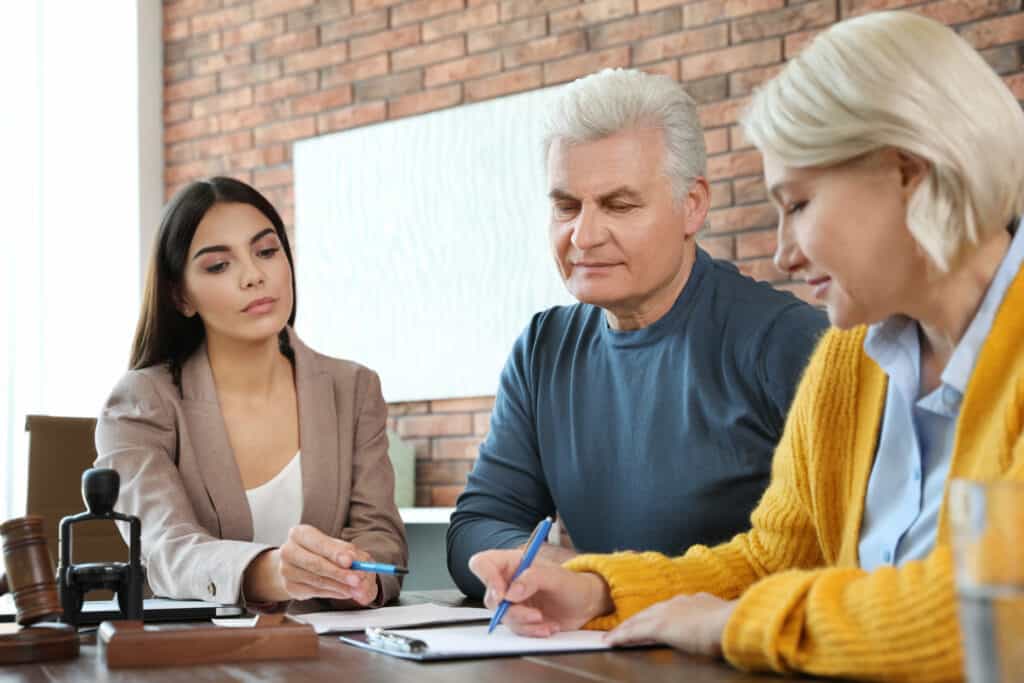 Our main hub for British Columbia is located in the heart of Vancouver. That said, we serve the entire province of BC. We have the infrastructure to work with any of our clients virtually — even the furthest regions of British Columbia.
Call 778-452-0221 [toll free 1 (877) 402-1004] to get routed to the best representative to serve you or contact us online for general inquiries.
We also have a dedicated intake form to help you get the ball rolling. Our intake team will review your specific case and advise you on the next steps to take as well as what to expect moving forward. That's the best way to schedule an appointment
Our offices are generally open 8:30 a.m.—4:30 p.m., Mon—Fri.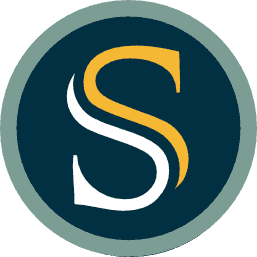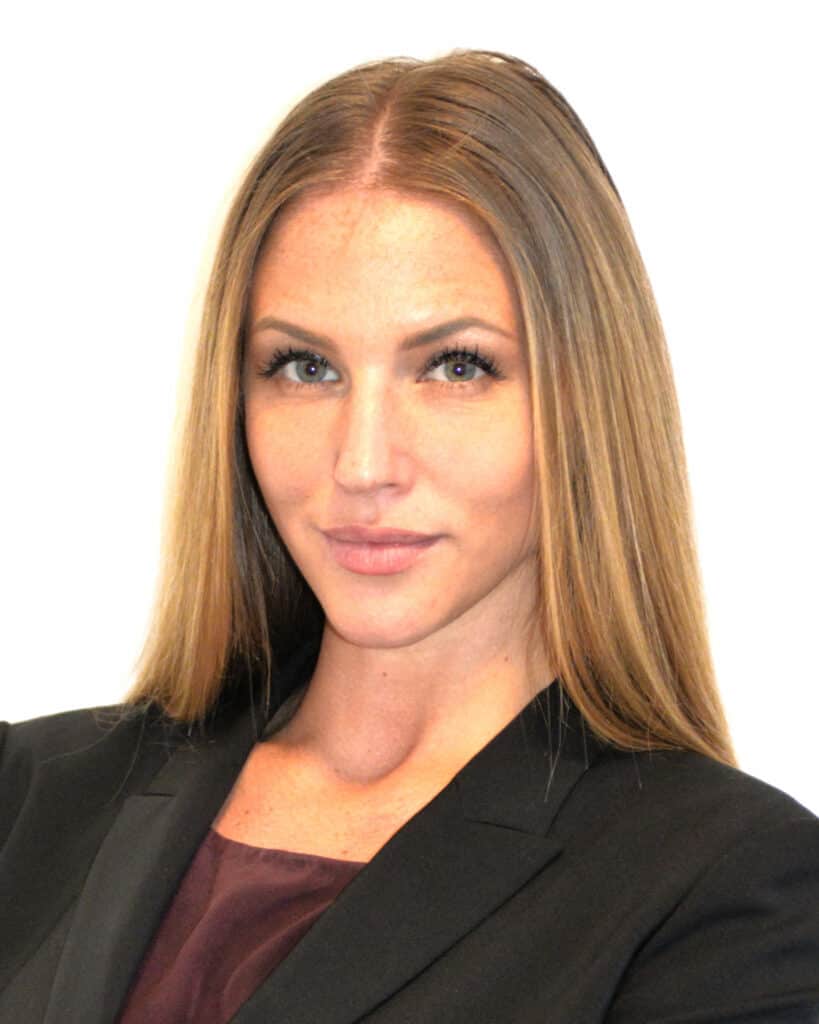 Kasia Troczynski
FAMILY LAWYER
Kasia was born and raised in Vancouver, British Columbia, where she completed her Bachelor's degree at the University of British Columbia. She went on to obtain her Juris Doctorate with Honours from Bond University in Australia.