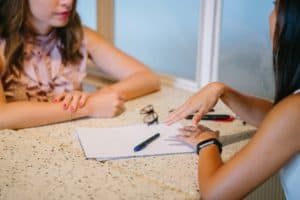 Have you got high hopes that your upcoming divorce mediation will result in an acceptable agreement with your ex?
Nobody enjoys the process of divorce and it can quickly become a bitter battle as emotions take over. Separation is a lot more palatable if you can keep things amicable and stay out of the BC courts.
Alternative divorce dispute resolution methods like mediation can help you find a middle ground and avoid a court battle if you're struggling to agree on key aspects of your separation.
It helps to know what to expect and how to prepare for a successful mediation. Here's what you need to know if you want to emerge with clarity, confidence, and a smile on your face…
What happens at mediation?
The purpose of mediation is to iron out the main sticking points in a divorce so that both partners can move on with their lives with fewer delays, lower costs, and less stress.
A professional and independent mediator is appointed to attempt to bring both sides to an agreement.
The main areas of focus in mediation are usually:
Unlike with arbitration or litigation, you and your partner stay in control of the final decision – it is up to you whether you accept the guidance of the mediator.
Divorce mediation can be successful if both individuals are prepared to negotiate on their interests so that both parties win – unlike litigation, which depends on position-based negotiation and results in a winner and a loser.
Successful divorce mediation may take one or more meetings. If you reach a positive outcome, a draft document will be prepared that reflects the agreements that you and your partner have reached.
How should you approach mediation in British Columbia?
There are certain expectations for any couple who are serious about mediation.
You and your partner will ultimately want different outcomes when you start, and you could be miles apart in your expectations, so be prepared to commit to the following:
Keeping an open mind – you must be willing to discuss difficult topics with your partner and be open to compromise and fairness. This is no place for stubbornness.
Remaining respectful – even if emotive subjects are involved or the conversation turns to hurtful incidents in the relationship, try to remain calm and respectful of your partner – without interrupting or talking over the other person. Avoid entering a "blame game".
Taking a deep breath and a break – it's better to take a breath, walk away, clear your head, and calm your mood for a few moments than say something that can derail the mediation process completely.
Spending as much time as needed – many mediations take up to 10 hours and can be spread out over several sessions. Your mediator should quickly be able to see if progress is being made.
Keeping everything confidential – make sure that you treat all information disclosed in mediation as confidential. This is important for trust and it is different from a court case, where information is publicly accessible.
How should you prepare for mediation in British Columbia?
You and your partner should decide on a mutually agreeable date for the divorce mediation to start.
It's important to choose a day with no other commitments or potential distractions. All your energies must go into this important first session.
Work out between you beforehand how you will pay for the mediation. Usually, it is split 50/50 but not necessarily. You may need to pay for the session before it starts or immediately afterwards.
Prepare the necessary documentation required at the mediation and go through each document beforehand to understand the information it contains. The documents to prepare usually include:
Any relevant legal agreements between you and your spouse
Proof of ownership for assets
Proof of earnings
Investment and bank statements
Property valuations
Pension valuations
Loan agreements
Details of debts owed
Documents relating to business interests (if applicable)
Documents relating to your children and their needs (if applicable)
Are there rules for divorce mediation in British Columbia?
Some important guidelines must be followed during divorce mediation if you hope to achieve a positive outcome.
Firstly, understand that your mediator is unable to provide legal advice. For this reason, it may be best to retain a divorce lawyer to represent you even if you hope to achieve a positive mediation and stay out of court.
The basic rules of mediation will be covered at the beginning by your mediator but they usually include the following:
One person speaks at a time
Focus on solutions – not on the actions of the other party
Enter the mediation in a spirit of compromise – rather than solely for one's best interests
Verifying information provided by the other party is permitted
Take the time necessary – don't attempt to reach a quick resolution if it's not possible
You and your spouse retain decision-making status – not the mediator
Children come first – as required by the BC family court system
Abide by the terms of any signed mediation agreement
Can you expect a successful mediation?
The success or otherwise of your divorce mediation will largely depend on four key factors:
How closely you can follow through with your commitment to the mediation process
How well you and your ex-partner follow the general rules of mediation
Having all the correct documentation at hand
The skills and experience of your mediator
When is divorce mediation not recommended?
Mediation is a great avenue for couples prepared to talk things through in a spirit of compromise. It has kept many divorces and separations out of the courtroom. However, it's not for all couples.
Mediation may not be advisable if there is a history of domestic violence or child abuse in the relationship or if one of the partners feels intimidated or is fearful of the other.
In some circumstances, mediation may still be possible if separate meetings are organized and respective attorneys are present.
Many spouses are happier with the outcomes of mediation rather than court outcomes – and the importance of this should not be underestimated when considering your options.
By following the above tips, you will have more chance of a successful outcome at mediation.
The lawyers at Spectrum Family Law in BC can sit down with you and discuss your situation if you are separating from your partner and want to explore mediation as an option.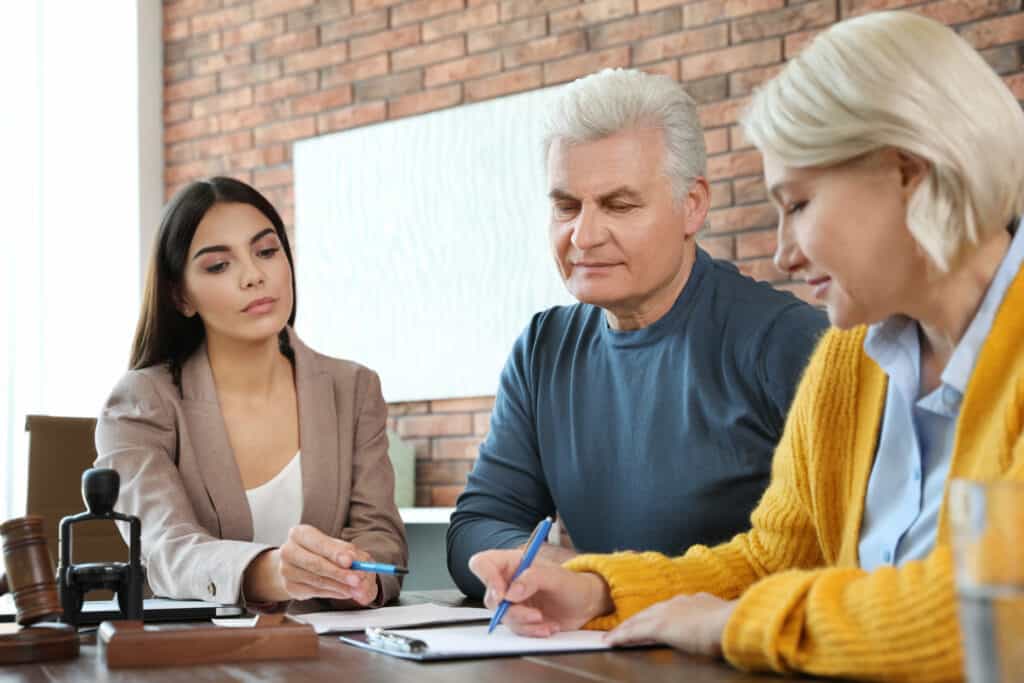 Our main hub for British Columbia is located in the heart of Vancouver. That said, we serve the entire province of BC. We have the infrastructure to work with any of our clients virtually — even the furthest regions of British Columbia.
Call 778-452-0221 [toll free 1 (877) 402-1004] to get routed to the best representative to serve you or contact us online for general inquiries.
We also have a dedicated intake form to help you get the ball rolling. Our intake team will review your specific case and advise you on the next steps to take as well as what to expect moving forward. That's the best way to schedule an appointment
Our offices are generally open 8:30 a.m.—4:30 p.m., Mon—Fri.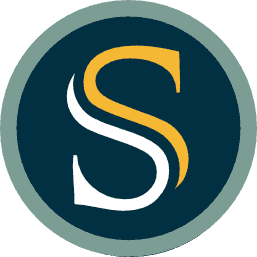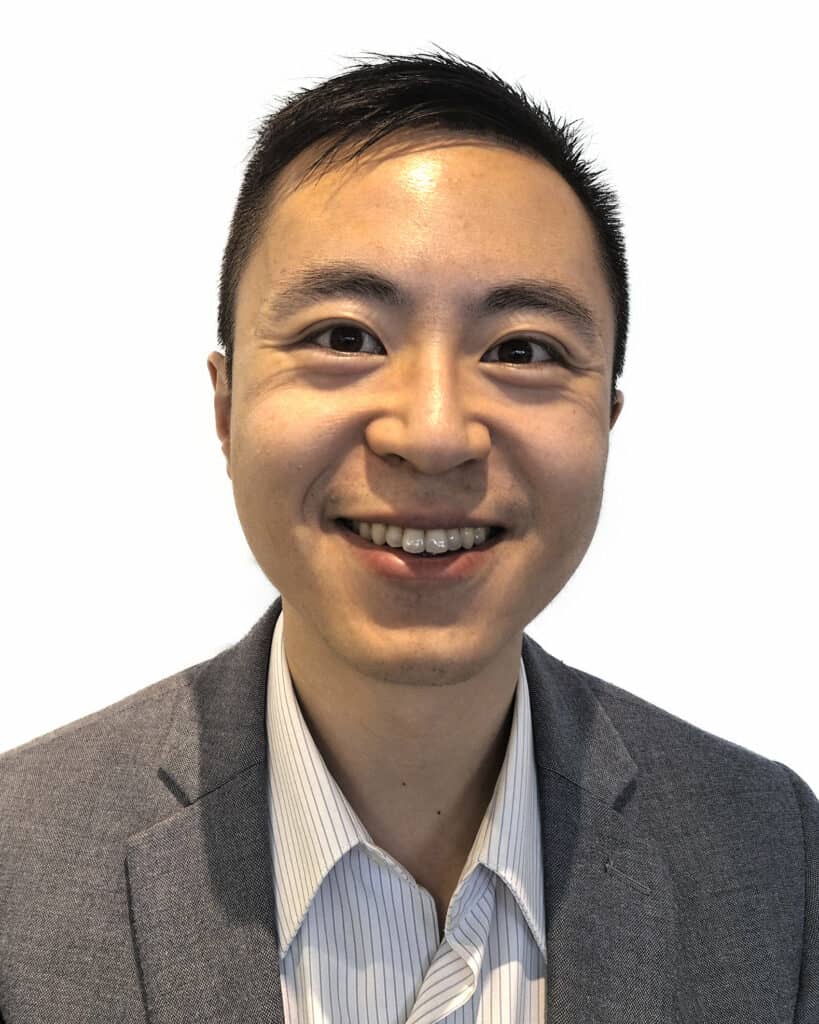 Alfonso Chen
FAMILY LAWYER
Alfonso is a lawyer of our Vancouver office who provides services in both English and Mandarin. Prior to joining our firm, he worked at a full-service law firm for over four years, where he helped clients with a wide variety of family law matters, from drafting prenuptial agreements to negotiating terms for and drafting separation agreements to representing clients for divorces.