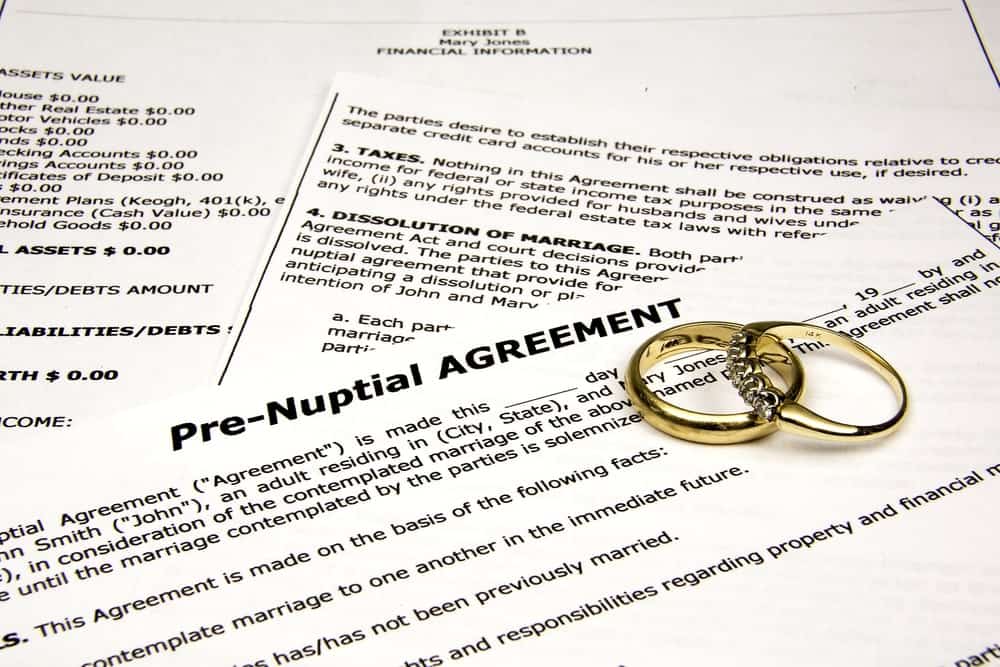 While the legal procedures for getting a divorce in Alberta are relatively simple, the emotional, financial, and practical aspects of relationship breakups are far from straightforward – especially if children are involved.
Consequently, many couples need to go through a process of mediation, arbitration or litigation to reach a settlement that is acceptable to both parties.
One way to ensure that the divorce process is simpler is to prepare a legally binding prenuptial agreement (prenup).
This can save couples from many of the disputes that arise during divorce proceedings as many of the ground rules are already in place for what happens in the event of a divorce.
But how does the divorce process change when there is a prenup?
The standard divorce procedure in Alberta
In standard divorce procedures in Alberta, couples go through the following basic steps:
One spouse files a petition for a divorce
The other spouse files a response
If there is no response after 20 days, the divorce proceeds as uncontested
The couple settles key aspects like division of property, spousal support, child support, child custody – often using mediation or arbitration from a lawyer
If the couple cannot reach an agreement, it will go to trial and be settled in court
The presence of a prenuptial agreement can simplify and speed up the normal flow of events as many of the main decisions have already been made.
What do prenuptial agreements cover?
A prenuptial agreement is made before the marriage and usually covers key financial aspects of the relationship.
For instance, it can list the assets that each spouse brings into the marriage and specify instructions for the division of property such as:
Shared property
Shared bank accounts and savings
Shared investments
A shared business
Pension contributions
The increase in the value of any assets that were brought into the marriage
A prenup may also outline the responsibilities for payments of debt and limits of spousal support. However, it cannot cover child custody or child support as the court will have the final say on these matters.
Note that postnuptial agreements are made after a marriage has commenced and usually cover the same general issues.
Alberta requirements for a prenuptial agreement
For prenuptial agreements to be enforceable in Alberta, each party must sign separately before different lawyers (not the lawyer for the other spouse) and acknowledge the following:
That the signing spouse is aware of the prenuptial agreement's nature and effect
That the signing spouse is aware of potential future claims to property (such as to the kind of division the Matrimonial Property Act standards would normally make) and that the signing spouse intends to give those claims up in favour of the agreement's terms
That the spouse is signing the agreement "freely and voluntarily without any compulsion" from the other party
How can prenuptial agreements help in divorce proceedings?
Conflicts easily arise in divorces – even when a couple decides to part on amicable terms. Emotions and tensions run high and, sometimes, the best of intentions to reach mutually beneficial solutions go astray.
There is less likelihood of this happening if a prenup is in place because it answers many of the potential points of conflict.
If there are children from the marriage, a court may still need to intervene but the process is often much smoother if the key financial issues are already resolved.
Not only does this reduce legal fees but it can also be much easier emotionally on both spouses and the children.
Are there any downsides to a prenup in a divorce?
When a prenuptial agreement has been prepared and signed correctly, and both parties agree that it is valid, there are very few downsides to prenups.
One potential downside is when one of the spouses requests that the court reject the agreement.
The judge will then have to review the circumstances of how the agreement was created and, if due process was not followed, it may be invalidated. That means the judge will check all of the criteria detailed above for prenuptial agreements in Alberta.
If it is decided that the prenuptial agreement is not enforceable, the divorce proceedings will be delayed while matters such as property division and spousal support are settled. This may be complicated by lawyers having to assess both financial and parenting issues during the marriage and before the marriage.
This often takes considerable time and expense, adding layers of complexity to the divorce. It may even end up at trial.
The key to having a prenuptial agreement positively impact the divorce process is to have it prepared and signed with an experienced divorce lawyer.
The lawyers at Spectrum Family Law in BC will sit down with you and discuss your unique situation if you are intending to marry and want to create a prenup.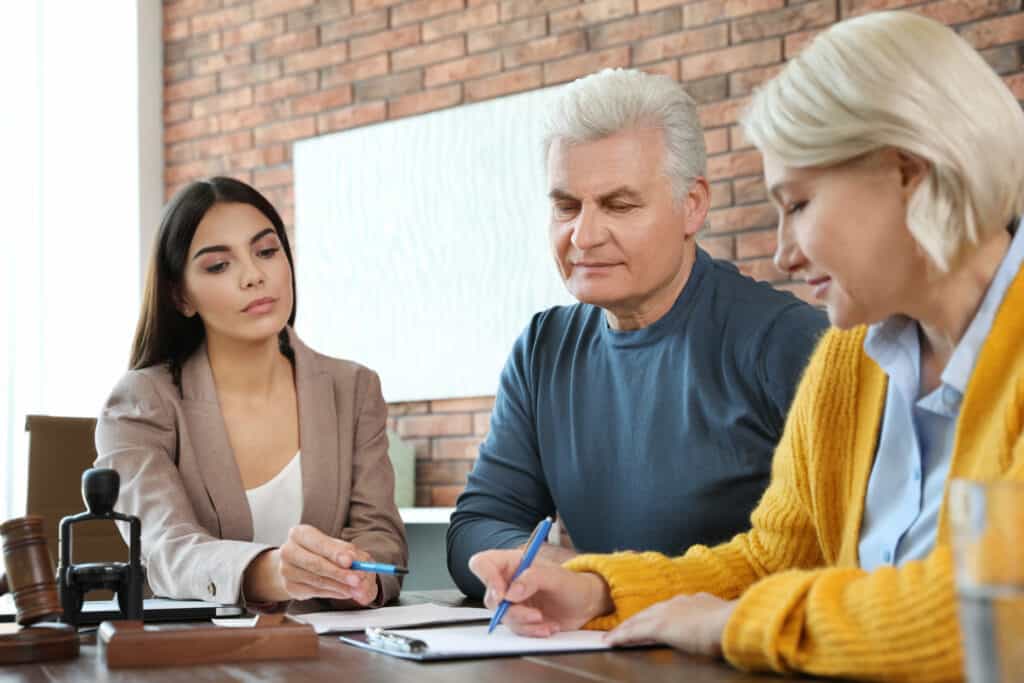 Our main hub for British Columbia is located in the heart of Vancouver. That said, we serve the entire province of BC. We have the infrastructure to work with any of our clients virtually — even the furthest regions of British Columbia.
Call 778-452-0221 [toll free 1 (877) 402-1004] to get routed to the best representative to serve you or contact us online for general inquiries.
We also have a dedicated intake form to help you get the ball rolling. Our intake team will review your specific case and advise you on the next steps to take as well as what to expect moving forward. That's the best way to schedule an appointment
Our offices are generally open 8:30 a.m.—4:30 p.m., Mon—Fri.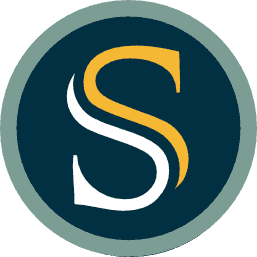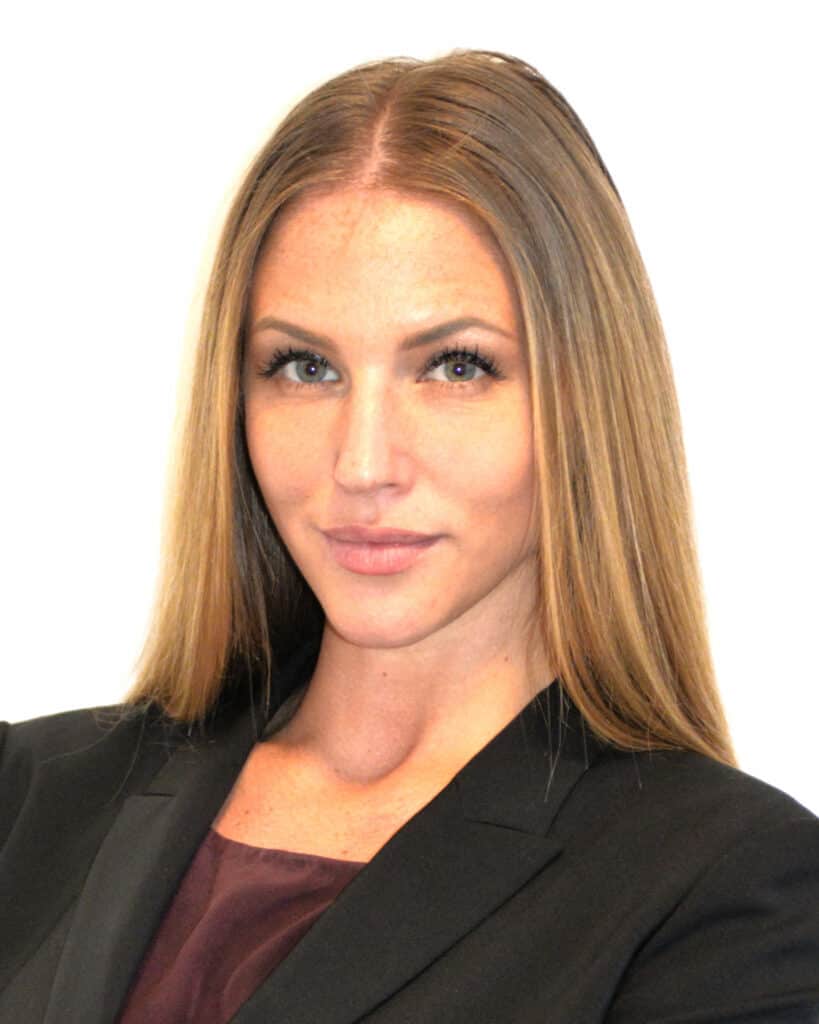 Kasia Troczynski
FAMILY LAWYER
Kasia was born and raised in Vancouver, British Columbia, where she completed her Bachelor's degree at the University of British Columbia. She went on to obtain her Juris Doctorate with Honours from Bond University in Australia.