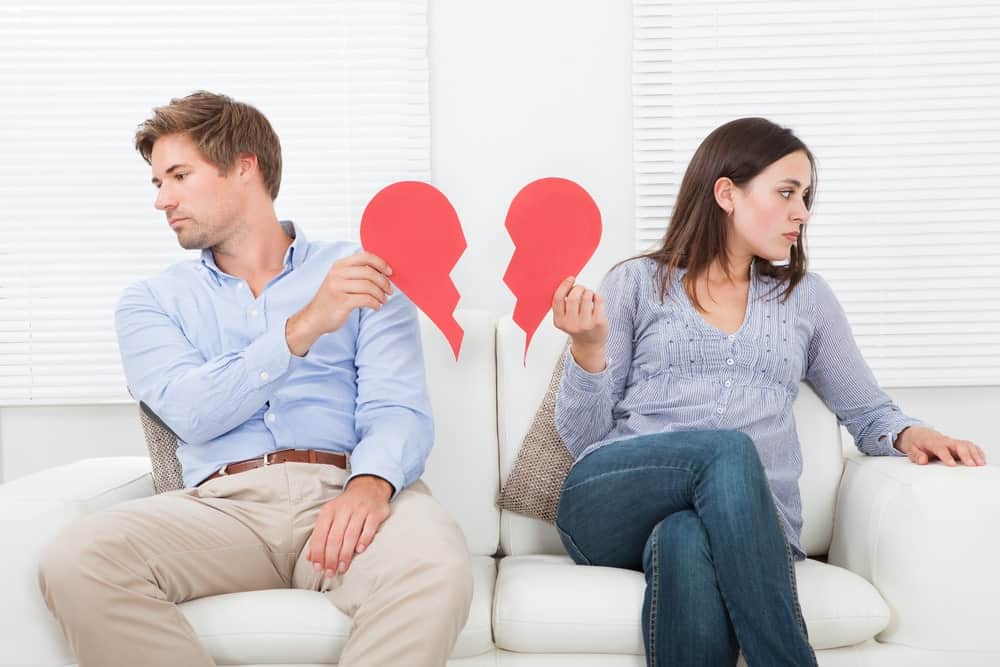 In order to file for a divorce in Canada, your marriage must have broken down and you must have either been separated for at least 12 months or been the victim of cruelty or adultery.

Most couples go through a separation period, during which time they can try to reconcile differences and decide if divorce is the way forward.
For those who decide that living apart is the best option, it is not always as clear-cut as filing for divorce.
Some couples want to remain married but also remain living apart. That's when legal separation may be the best option.
When it comes to the family and the finances, though, which one is best? Divorce or legal separation?
Both options have their pros and cons and these are considered below.
Divorce vs legal separation in Alberta
The procedure for divorce in AB always involves the courts.
You must file for divorce through your local courthouse and the entire procedure until the judge signs the divorce judgment and you receive the certificate of divorce generally takes between three and six months.
However, it can take considerably longer if the divorce is contested.
Most commonly, the contested areas of a divorce are the following:
Division of assets
Child custody and visitation rights
Child support
Spousal support
Legal separation, on the other hand, does not need to pass through the Alberta court system.
In fact, there is no legal distinction between a trial separation (which most couples go through for 12 months before divorce) and "legal separation".
So, to enter into a legal separation, there is no court appearance before a judge and no certificate issued.
However, you will have to accept the legal consequences of remaining married even though you consider yourself separated.
You still have the legal obligation to support each other and the children from the marriage and you may still be responsible for any debts incurred by the other party. Of course, you are not permitted to get married to someone else either.
In most cases, separation involves living apart but it is not necessarily the case.
You can separate and remain in the same house if you are able to demonstrate that you live independently. This generally means that you:
Sleep separately
Eat separately
Maintain separate bank accounts
Live your social lives apart
Perform separate household chores
So, just as a trial separation can apply if two spouses remain in the same property, so can a legal separation. It may not be the norm but it is possible.
We look at the financial reasons for legal separation below but other possible reasons for choosing
What is a legal separation agreement?
A legal separation agreement is essentially a contract that formalises the terms of a separation. It is a legally binding document usually prepared by a lawyer and signed by both spouses.
This agreement is useful in providing peace of mind for spouses that the main issues and risks are covered in writing in the event of problems in the future.
A legal separation agreement can also indemnify you from certain liabilities that you might face in the case of a more informal separation arrangement while still married.
In many cases, it is the precursor to divorce.
Couples may find that, after 12 months or longer of separation, they no longer want to remain married.
The legal separation agreement then becomes a useful reference document for the divorce agreement.
Does Alberta recognize legal separation agreements?
Whereas divorce agreements confer a specific legal standing on ex-spouses, there is no concept of legal separation in Alberta law. So, when you separate and begin living apart, you are already legally separated (but still married).
How long is legal separation before filing for divorce?
In AB (and all of Canada) a married couple must be separated for a period of at least 12 months before being able to file for a divorce.
Does separation lead to divorce?
The step from 12 months of separation to divorce is never an automatic one. Beyond the first year, a couple can remain separated for as long as they wish before getting divorced. If at the end of the 12-month period, a couple wants to separate permanently, they may consider divorcing the best option. Usually, they will hire a divorce lawyer, file for divorce, and follow the process as laid out by the family law courts in Alberta.
What needs to be addressed in a Canadian legal separation?
A legal separation agreement should include all the issues that you need to solve as spouses and (if applicable) parents, just like a divorce agreement.
Judges rarely change property divisions or spousal support terms that are in writing though they may intervene if the agreement is not in the best interests of the children.
It is important to understand and agree with all the terms of the separation agreement before signing it.
Most people draft their agreement with the help of a divorce lawyer but this is not required by law.
If you are drafting an agreement, you will need to ensure that it's legally binding, include the full names of both spouses and the separation date, and address the following issues:
Division of property with a clear list
Liability for debts – including the mortgage and credit cards, etc.
Who will live in the marital home?
Who will get custody of the children?
Parenting and access/visitation rights
Child support – amounts and duration
Spousal support – amounts and duration (if applicable)
How you intend to educate the children
How will you split pensions, RRSPs, RESPs, etc?
Remember that your separation agreement may eventually become your divorce agreement. It's important not to sign anything that you are not comfortable with.
Divorce or legal separation: Which is better financially?
This is the big question.
There may be strong financial reasons for remaining married but living permanently apart, especially in the following circumstances:
Meeting social security benefit requirements: if you divorce after 10 years or more of marriage, you're entitled to extra social security benefits at the age of 62.
Receiving health insurance benefits: when a spouse receives health insurance benefits, he or she may be reluctant to give these up by getting divorced.
Retaining military benefits: sometimes, significant military benefits mean that financially it makes sense not to divorce.
Tax benefits: you may receive tax benefits by remaining married and filing tax returns jointly even if you're legally separated.
Saving daily costs: running two households is usually more expensive than running one; some couples stay separated and live in the same house because of this.
It's important to speak to a lawyer if you're considering legal separation for financial reasons.
Decisions about separation and divorce are too important to be guided by false assumptions.
CONTACT OUR EXPERIENCED DIVORCE LAWYERS
If you are going through a separation in Western Canada, talking to experienced divorce lawyers as early as possible in the separation or divorce process can reduce stress and misunderstandings.
The divorce lawyers at Spectrum Family Law will sit down with you and discuss your options in detail.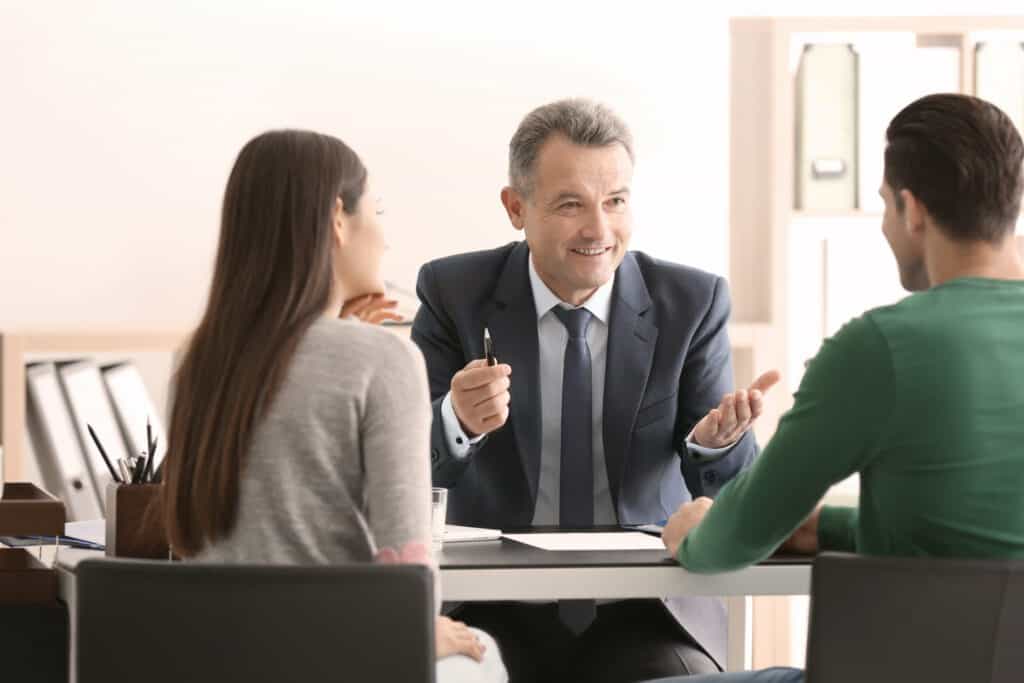 We currently have three offices across Alberta — Edmonton, Calgary, and Red Deer. We serve the entire province of Alberta (and BC). We also have the infrastructure to work with any of our clients virtually — even the furthest regions of Alberta.
Call 1 (855) 892-0646 (toll free) to get routed to the best office for you or contact us online for general inquiries.
We also have a dedicated intake form to help you get the ball rolling. Our intake team will review your specific case and advise you on the next steps to take as well as what to expect moving forward. That's the best way to schedule an appointment
Our offices are generally open 8:30 a.m.—4:30 p.m., Mon—Fri.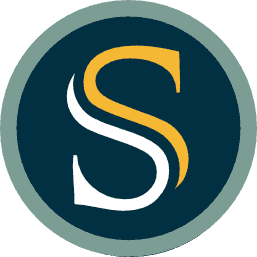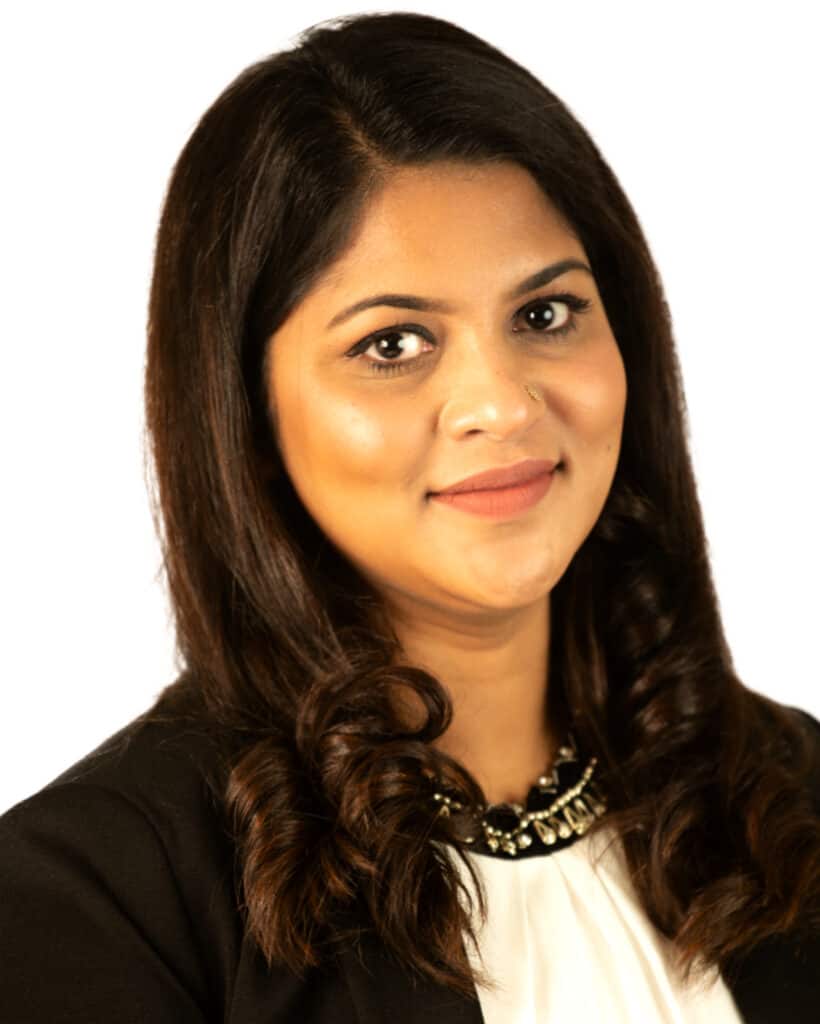 Ayesha Siddiqua
FAMILY LAWYER
Ayesha possesses an exceptional ability to put her clients at ease, driven by her active listening skills and adept problem-solving abilities. Her passion lies in practicing law and achieving favourable resolutions for her clients.