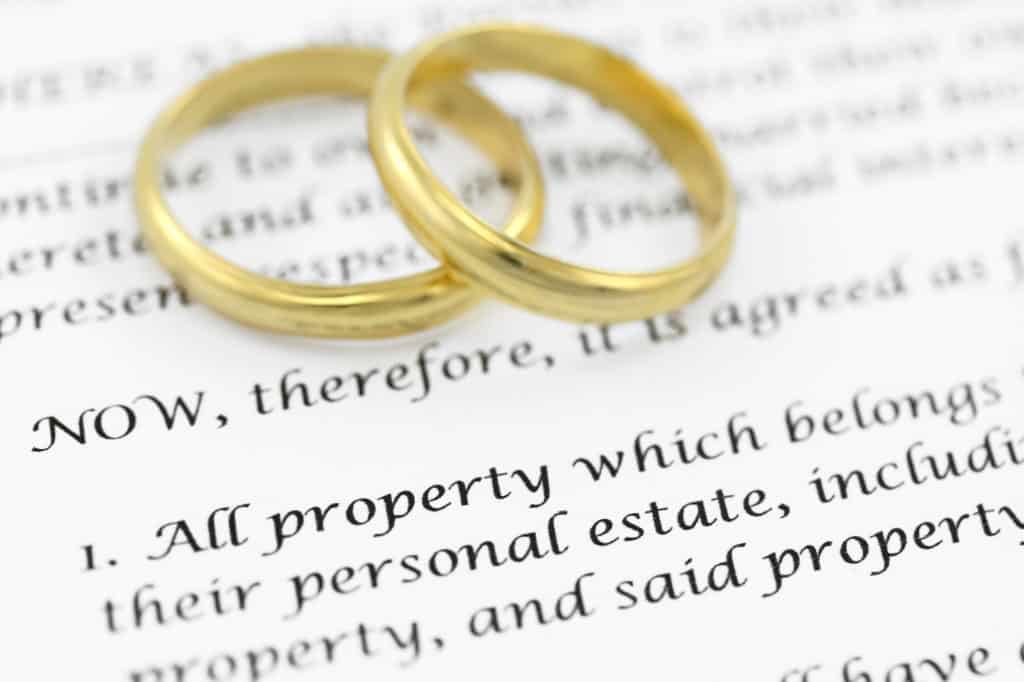 Prenuptial agreements have become more common in Alberta in recent years.

Prenups used to be mainly considered by people of high-net-worth or those entering second marriages but this has changed.
Many people are getting married later in life, having already accrued significant assets that they want to protect from a possible marriage breakdown.
That's where a prenuptial agreement can be worth considering for you and your spouse-to-be.
What some couples are not aware of is that such agreements can be made after marriage too. These follow a similar concept and are called "postnuptial agreements".
Why should my spouse and I sign a prenuptial agreement?
The main reason for signing a prenup is to ensure that certain agreed arrangements are enacted in the case of a future marriage breakdown and divorce, or in the event of the death of one of the spouses.
While some people consider this a negative outlook to be entering a marriage with, a prenup can be a practical "insurance" strategy for people looking to protect their assets and/or children from a previous marriage.
If the marriage does break down, an enforceable prenuptial agreement usually means that divorce proceedings suffer from fewer delays, less conflict, and less expense.
For instance, it lays out clearly what happens to the house and contents so that there are no arguments about this to add to the stress of the divorce.
A prenup can even protect you if you enter into a cohabitation (common law) arrangement rather than a formal marriage, though laws about asset division may vary.
Your marriage can change
A prenup allows you to plan ahead for worst-case scenarios.
Unfortunately, things change in marriages and the indisputable truth is that many do end up in divorce.
Ignoring this possibility can make it harder emotionally, mentally, and financially if your marriage doesn't end up the way you want.
A prenuptial agreement can make divorce a little easier for everyone involved.
Use a prenup to decide what happens with joint assets in Alberta
Some of the key decisions in divorce settlements are what happens to assets accrued during the marriage (joint assets).
If left up to the Alberta divorce courts, an even distribution of joint assets between two spouses will result.
A prenuptial agreement can override this general rule, providing it is correctly drawn up by an experienced lawyer to make it enforceable in the Edmonton courts.
You can then determine the division of assets and spousal support arrangements according to your wishes, providing that you both agree to the decisions made and there is no coercion.
For instance, let's say that one spouse owns a business at the time of entering into marriage.
Under Albertan family law, the other spouse would be entitled to an equal share of the increase (or decrease) in the value of the business during the time of the marriage, should a divorce occur.
If a prenuptial agreement specifically addresses this point with a different share of the business assets, this would be the legally enforceable arrangement at the time of divorce.
If no agreement is made before a marriage, you have three options:
Draw up a postnuptial agreement
Come to an equitable arrangement at the time of divorce, or
Let the court decide
A prenup protects assets you bring to the marriage
Anyone who has property of value prior to entering into marriage might want to consider drawing up a prenuptial agreement.
It can address assets that you bring to the marriage and protect these in the event of divorce or death.
This includes assets such as:
Retirement funds and pension contributions
Any property you own
Savings and investments
Gifts and inheritance
Business assets
If you have children from a previous marriage and want to protect their interests and ensure that they receive certain assets after divorce or death, this can be achieved through a properly drawn-up prenuptial agreement.
Prenuptial vs. postnuptial agreements: Is there a difference?
The only real difference concerns timing.
A postnuptial agreement is made after the marriage has already commenced. It covers similar topics to a prenuptial agreement.
If you sign a postnuptial agreement, you may give up some of the rights you acquired when you became married.
Note that both prenuptial and postnuptial agreements are binding documents. However, circumstances do change between married couples and agreements can be changed if both spouses agree.
Indeed, after ten years or so of marriage, it might be considered wise to review and update your agreement.
Do you need a lawyer to create a valid prenup in Alberta?
While there is no legal requirement for a lawyer to be present when creating a prenup in Alberta, most people do not have the legal skills to word such agreements so that they are legally enforceable.
A lawyer with experience in prenuptial agreements and divorce can guide you on the steps to ensure that the terms of your agreement are upheld in the event of divorce, and can act as your witness.
Contact our prenuptial agreement lawyers for help today
The lawyers at Spectrum Family Law in Edmonton are ready to work with you on a prenuptial or postnuptial agreement that is acceptable to both parties, avoids potential conflict, and is recognized by the Alberta courts.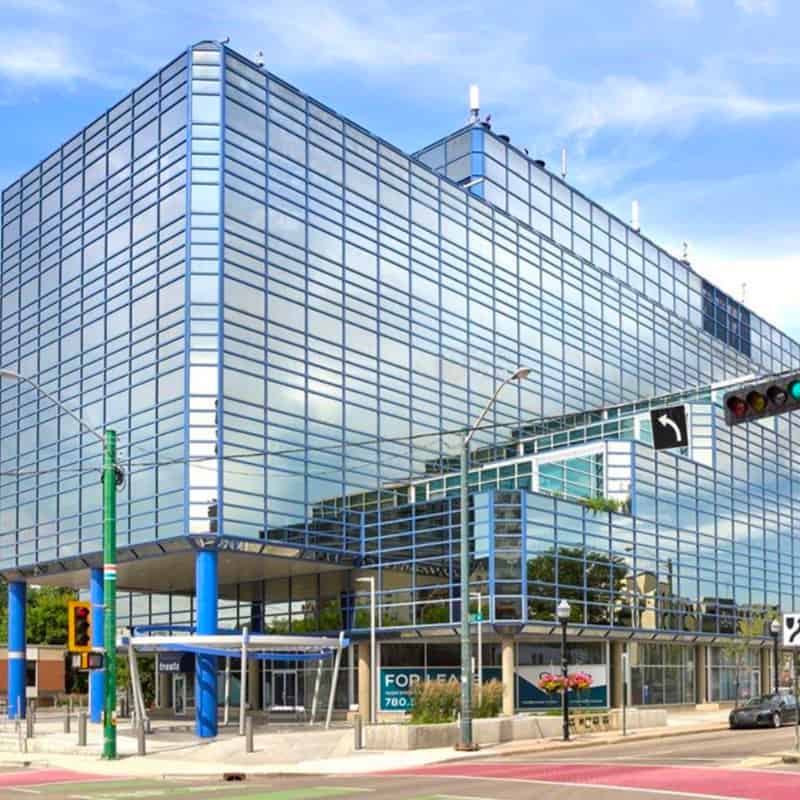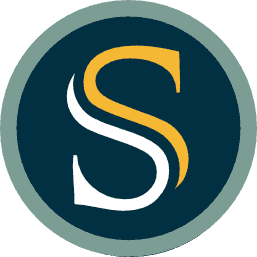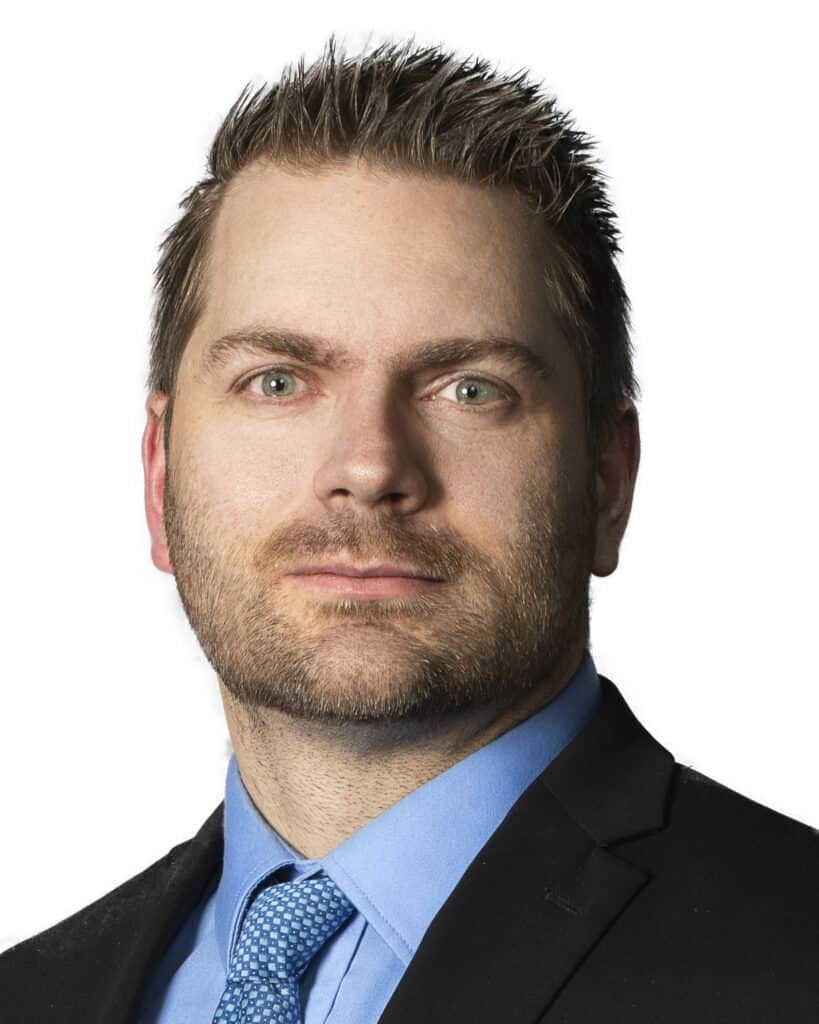 Dustin Patzer
FAMILY LAWYER
Dustin has zealously advocated for his clients at all levels of court in Alberta. Dustin has extensive civil litigation experience, as well as a background in family and divorce law.