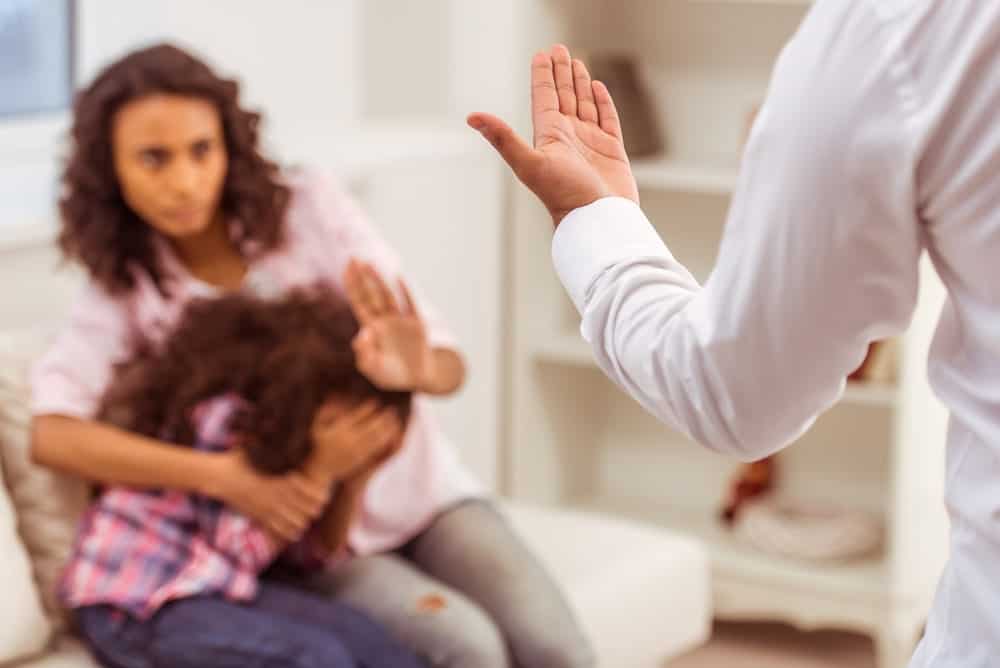 Emergency Protection Orders in Alberta

If you or your children are in danger, you may be able to obtain an Emergency Protection Order (EPO) that can keep you from harm.

Family violence is taken seriously in Alberta and the family law courts recognize that sometimes it's necessary to take emergency measures to prevent bad domestic situations from getting worse.
But to qualify for an order, you'll need to explain your grounds for applying for protection to the court. For it to have the desired effect, you'll need to ensure that the police and your abuser are aware of the court's actions.
As well as EPOs, Canada's court system can protect victims of domestic violence with Queen's Bench Orders and peace bonds.
If you're in the midst of a domestic crisis and are looking to safeguard the well-being of your family, an experienced family lawyer can help you navigate the legal hurdles.
What is considered family violence in Alberta?
Family violence can be challenging both to detect and acknowledge. Obvious examples involve physical harm to a family member or sexual abuse.
However, the following may also be considered family violence:
Damage or destruction to property
Threats to hurt a family member or damage property
Yelling, name-calling, insulting or berating
Not allowing a family member to leave or go somewhere (forcible confinement)
Stalking
Limiting or removing access to finances
So, family violence is not only physical but can also be verbal, emotional and even financial. It depends on the individual situation.
Any of the types of violence outlined can result in an Emergency Protection Order being issued by the Alberta courts.
Who is considered a family member in domestic violence cases?
Under the Protection Against Family Violence Act, family members include anyone who:
Is (or was) married to you
Lives or lived with you in an intimate relationship
Is or was an adult interdependent partner
Shares one or more children with you (regardless of marital status)
Is your parent or child
Is related to you by blood, marriage or adoption
Resides with you and has care and custody of another according to a court order
What you need to know if you're a victim of domestic violence
Nobody should have to suffer violence from a family member and such situations should never be considered a "normal" part of family life. Domestic violence is a criminal offence and is treated as such by the Alberta judicial system.
If you and your children are in danger, it's essential to get away from the situation that is causing the abuse as soon as possible.
Go elsewhere, get the medical attention you need (if applicable) and inform the police. If you don't want to tell the police just yet, speak to a domestic violence lawyer who will be able to advise you on the recommended next steps, including applying for an Emergency Protection Order.
As you consider your options, bear in mind the following:
Domestic violence is rarely a one-off event: unless you take steps to address the situation, it is likely to happen again, potentially with greater severity and frequency.
Violence against one family member harms all family members, especially if children are involved or witness the violence.
Domestic violence doesn't just happen in poor households: no correlation exists between economic status and the frequency of domestic violence.
Contrary to popular belief, men are considered more likely to make false accusations of domestic violence than women (often in child custody battles).
Do you need an emergency protection order?
Whether or not you can escape to a new location, if you're the victim of domestic violence, one of your options is to seek an Emergency Protection Order.
This will prevent a violent family member from contacting you or coming within a certain distance of you and your children for a stated period, to ensure your safety. The order applies wherever you choose to stay in Alberta.
Other conditions imposed on the alleged abuser may include:
Moving out of the family home
Staying away from your home
Not coming near your place of employment
Not coming near the children's school or daycare centre
Not contacting you by phone, text, email etc.
Sometimes, too, an EPO can specify that the abusive family member must reimburse the applicant for monetary losses suffered as a result of the violence (e.g., loss of earnings, medical expenses, and relocation expenses). Another common provision is that the abusive family member must attend counseling.
Once an EPO is served, if the individual breaches its terms, he/she may be fined and/or serve jail time.
Importantly, an application for an Emergency Protection Order can be made without giving the abusive individual advance notice.
You will need to satisfy the court that:
You and the alleged abuser are family members.
Family violence has occurred.
The violence is likely to continue.
Out of seriousness or urgency, the EPO should be granted to provide immediate protection for you and your family.
If the EPO is granted, the Court of Queen's Bench must review it within nine working days, as stated in the order. During that hearing, you can request that your Emergency Protection Order is continued for up to one year.
How to obtain an emergency protection order in Alberta
Alberta runs an Emergency Protection Order program reachable in Calgary (Tel:1-403-297-5260).
If you visit the Calgary Court Center during business hours, a duty counsel lawyer will be available to assist you with your application.
Out of business hours (on evenings and at weekends), the police can help you obtain an EPO. If the order is granted by the court, a police officer will serve the document on the abusive family member.
For assistance with domestic violence matters, contact us here to schedule a consultation with a qualified lawyer at Spectrum Family Law in Alberta.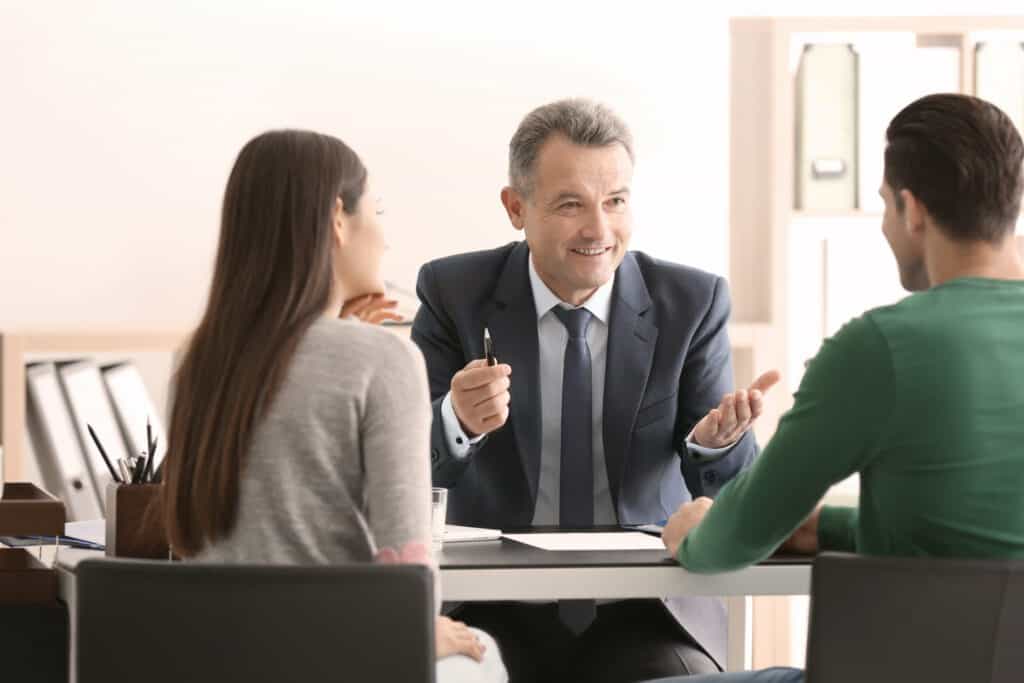 We currently have three offices across Alberta — Edmonton, Calgary, and Red Deer. We serve the entire province of Alberta (and BC). We also have the infrastructure to work with any of our clients virtually — even the furthest regions of Alberta.
Call 1 (855) 892-0646 (toll free) to get routed to the best office for you or contact us online for general inquiries.
We also have a dedicated intake form to help you get the ball rolling. Our intake team will review your specific case and advise you on the next steps to take as well as what to expect moving forward. That's the best way to schedule an appointment
Our offices are generally open 8:30 a.m.—4:30 p.m., Mon—Fri.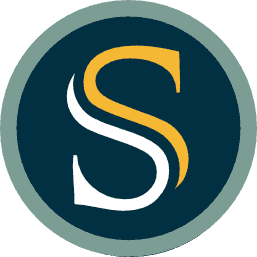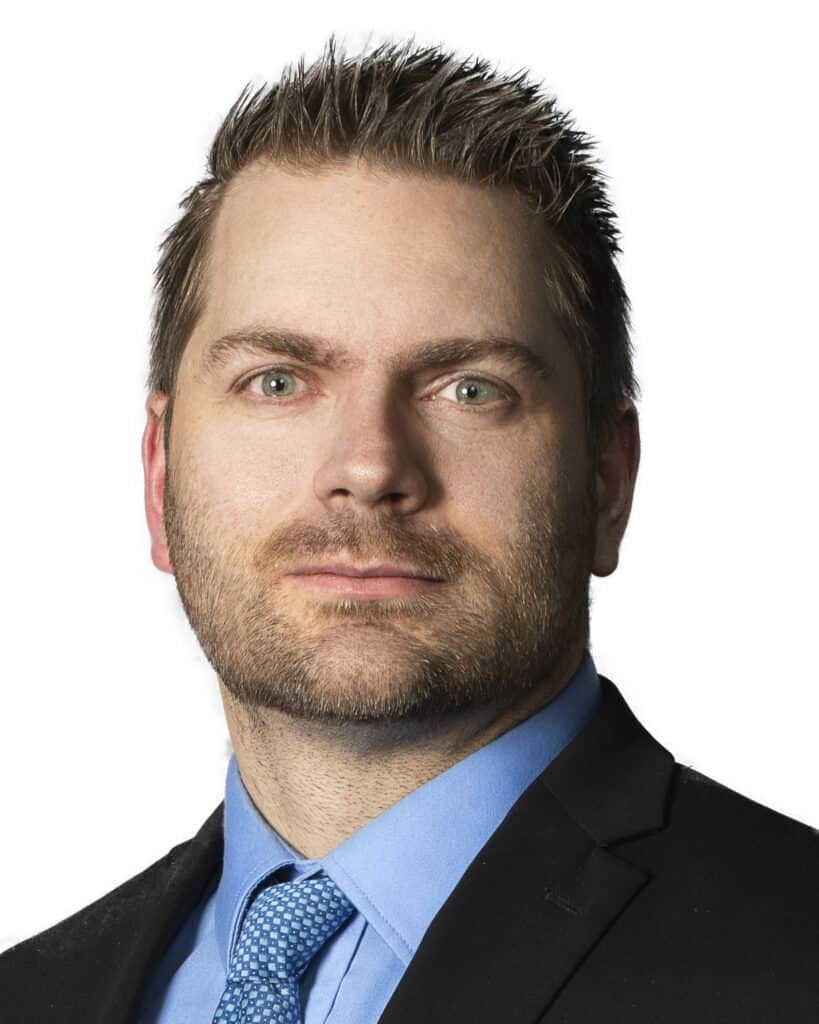 Dustin Patzer
FAMILY LAWYER
Dustin has zealously advocated for his clients at all levels of court in Alberta. Dustin has extensive civil litigation experience, as well as a background in family and divorce law.