Understanding Family Law Legislation in Alberta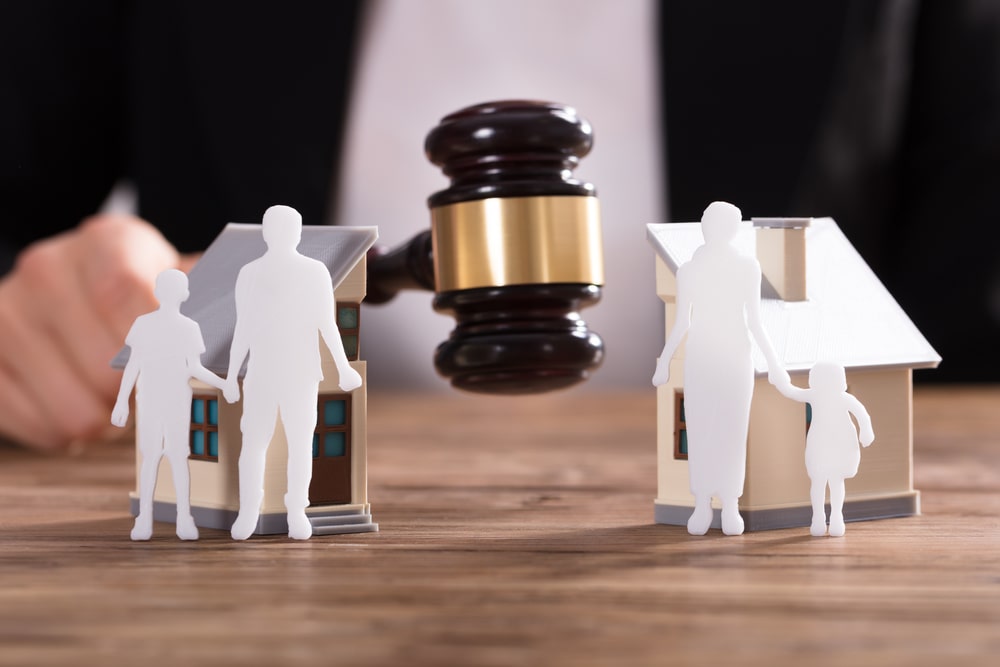 Several important laws govern family matters in Alberta, the most important of which is the Family Law Act.

These provincial laws must also work with federal laws like the Divorce Act in certain situations.
It is normal for families to experience issues like relationship breakups, disputes over children or parenting, support issues, parentage or guardianship issues, and so on.
The prevailing laws are designed to help resolve such issues and, from time to time, amendments are made to them.
These important laws are the mainstays of family law in Alberta, so families seeking legal assistance should ensure that their family lawyer is up to date with the applicable laws and has the necessary experience to resolve matters.
Read More → Reasons why you need to hire a family lawyer
Alberta's 2005 Family Law Act set out to create a simple, integrated and effective family law system that promotes the well-being of children and families.
Previous family law in Alberta was difficult to understand for most people outside of the legal profession and the new Act changed that, making it easier for Albertans to understand.
A principal tenet of the Act is that it protects the best interests of the child when families break down. It encourages parents to work together to reduce the financial effect of disputes and to limit the emotional effect on the children.
While the Alberta family courts can make decisions if resolutions are problematic, the Family Law Act is designed to help families settle conflicts out of court if possible.
The Act applies to many challenging family situations but not to divorces. It covers the following and more:
Legal guardianship of a child
The legal rights and obligations of parents and guardians
Contact between children and grandparents, etc.
The Matrimonial Property Act in Alberta
What changed in the Family Property Act?
The main thrust of the changes in the new Family Property Act concerns the extension of property division rules to couples in broken adult interdependent partner (AIP) relationships.
Adult interdependent partners are those in so-called "common law" relationships, who live together as a married couple and are emotionally and financially committed to each other without ever officially marrying.
If you cohabit for three years or more or have a child together, you are considered an AIP, though other factors may come into play.
The new Act applies to anyone who became a former AIP after January 1st, 2020. It covers all such relationships, regardless of their gender makeup.
To be considered as separated, you need to have lived apart from your ex for longer than a year or have a signed agreement identifying your separation. If one of you has married a third party, this also means that you are legally separated in Alberta.
Previously, AIPs were excluded from property division laws under the Matrimonial Property Act. The updated law addresses this so that judges no longer need to rely on the application of common law when making decisions.
Read More → What to Know About Alberta's Family Property Act
How is property divided in Adult Interdependent Relationships?
If AIPs separate, property division can be managed without court intervention. This requires a written agreement signed by both parties and by separate lawyers who have provided independent advice to both parties.
Contested AIP property division matters can now be heard in Alberta's family law courts, the same as in legal divorces. However, one partner must make an application to the court for a family property order within two years of the relationship ending.
The judge will then divide property equitably, according to the same principles as a contested divorce property division.
Parentage is covered under the Family Law Act, providing for the status of parent-child relationships for all purposes of the law in Alberta.
The parents of a child are the birth mother and the biological father unless the child is adopted or was conceived through assisted reproduction.
The biological father of the child is presumed to be the husband or AIP of the mother unless proven otherwise.
Guardianship
To make decisions on behalf of a child in Alberta, you must have guardianship over a child rather than simply parentage status. In the vast majority of cases, the parents and guardians and the same individuals but this is not always the case.
The Family Law Act outlines the legal rights and responsibilities of guardianship.
Parenting orders
In most cases after separation, the child's guardians discuss how to raise their child and make joint decisions that are perceived to be in the child's best interests, according to their guardianship powers and responsibilities.
If they do not agree, either guardian may apply for a parenting order, where a judge will decide issues such as parenting time and/or responsibilities and how to resolve disputes in the future.
There may sometimes be conflicts between custody and parenting orders made under the Divorce Act and the provisions of the Family Law Act. A family lawyer can help you resolve these issues.
Contact orders
Contact orders are made to ensure that people who are considered important in a child's life are not excluded by guardianship decisions. A good example is grandparents.
Anyone denied contact may make an application to the court for a contact order though there is no guarantee that it will be granted. Your best bet is through an experienced family law lawyer.
What's does "best interests of the child" mean?
According to the Family Law Act, the standard used in Alberta for all decisions involving children is the "best interests" of the child. This is taken to mean the child's physical, psychological and emotional wellbeing.
If the guardians cannot agree on what is best for the child, a judge will decide. The following factors will be considered:
The history of care of the child
The child's views and preferences (if mature enough to express them)
The benefits of the child having relationships with both parents/guardians
The nature of the existing family relationships
Any history of family violence or criminal proceedings against either parent
Parents must provide for the basic needs of their children, such as food, shelter, education, and medical care as well as for other needs such as childcare, insurance, and so on.
These responsibilities do not end when the relationship between the parents breaks down.
Accordingly, the Family Law Act contains Child Support Guidelines that govern how parents can financially support their children.
Generally speaking, the parent who lives apart from the child must pay a monthly amount of child support to the parent with primary physical custody to assist with the support obligation.
If this cannot be worked out between the parents, a judge will use the guidelines to calculate the amount of child support payable. If, however, the parents are getting divorced, this is likely to be covered in the divorce proceedings using the provisions of the federal Divorce Act.
Once an order has been issued, any requested changes must be made under the applicable federal or provincial Act applied during the initial court decision (Divorce Act or Family Law Act).
Adult interdependent partners and "spousal" support
Spousal support for formerly married couples is usually calculated according to the Divorce Act.
For disputes in adult interdependent partner relationships, the Family Law Act makes provisions for calculating whether support is due after a separation and, if so, how much.
Separating AIPs in Alberta can resolve their differences by mediation, negotiation between lawyers or through the family court system.
Generally, if you cannot resolve matters and must proceed through the courts, you should consider taking legal advice from an experienced family law lawyer.
To claim support, you will need to file a statement of claim setting out what you seek. Your partner may file a statement of defence in response and the court proceedings may begin. Many times, the matter can be settled before a trial is necessary.
Contact a family lawyer in Calgary
If you are experiencing difficulties with any family law matter described above, a lawyer from Spectrum Family Law in Calgary can sit down with you and discuss your situation.
Contact us here directly online to schedule a consultation, or call us at (403) 452-0043. We look forward to meeting with you.
In This Section
Client Testimonials
"I was very pleased with how Launa and her assistant Carmen took care of me through the whole process. They were professional as well as very understanding and compassionate. I always felt understood as well as understood all communicated to me. I would very much recommend Launa And her team."
— B. R.
"Lorraine was very easy going , super nice and caring. Knowledgeable and professional. She helped me win !!! Thank you very much, now we can move on to a better part of our live's !!! Definitely recommend."
— J. D.