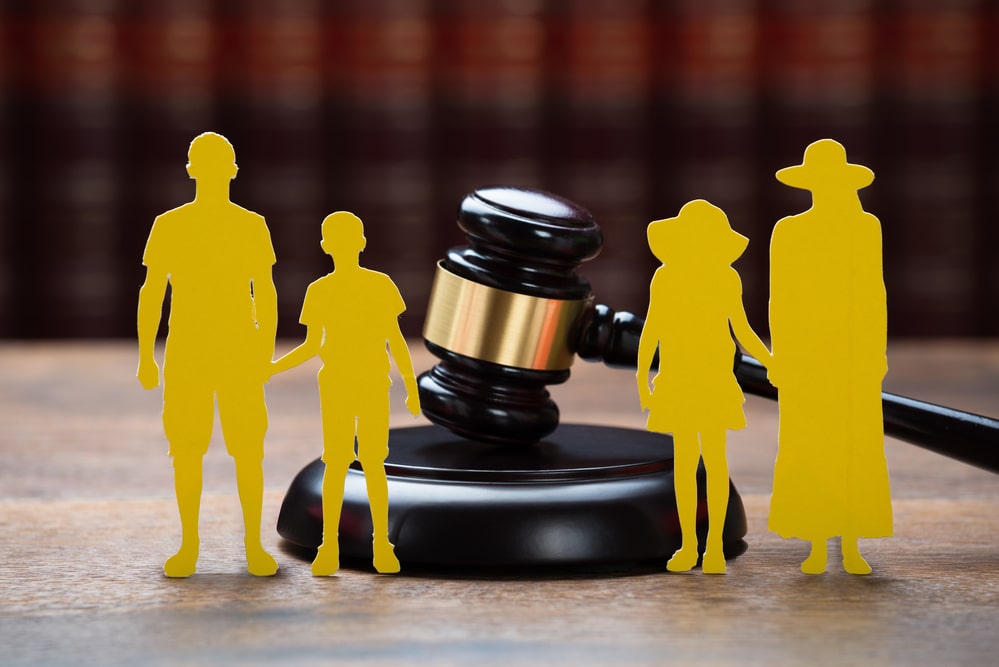 Step 1: A divorce process starts with a document called a "Statement of Claim for Divorce". If you are the person starting the divorce, you will be the Plaintiff and your spouse will be the Defendant. If your spouse is starting the divorce action, he or she is the Plaintiff and you are the Defendant.
You can also use a similar document which is called a "Statement of Claim for Divorce and Division of Matrimonial Property". This second type will deal with property division at the same time – but it is not required.
Step 2: Once the Statement of Claim for Divorce is completed, it must be signed and taken to the Courthouse.
Step 3: Once the Statement of Claim for Divorce is filed at the Courthouse, it must be "served" on the Defendant (your spouse). This means that it must be personally delivered to the Defendant. Please note that the Statement of Claim MUST be delivered to the Defendant by someone OTHER than you. This can be a friend, family member, or a professional process server that you can hire to serve documents for you. If it will be too difficult, or impossible, to serve the Defendant personally, you can ask the Court for an Order for Substitutional Service which will allow you to serve them in a different way. As well, if the Defendant lives outside of Canada, you will need to ask the Court for an Order to serve them outside of Canada.
Step 4: After service of the Statement of Claim, the Defendant has 20 days (1 month if he or she is out of province but still in Canada, and 2 months if outside of Canada) to dispute the Statement of Claim. If the Defendant does not file a dispute (Statement of Defence), then you can go on with the other forms. If you are using one year of separation as your grounds for divorce, make sure that one year has passed before moving on to this step. If the Defendant does not respond within the appropriate time period the Plaintiff may file a Sworn Affidavit of Service, Noting in Default, Request for Divorce, Affidavit of Applicant, and a proposed Divorce Judgment. Your affidavit should include:
Your original Marriage Certificate;
A copy of any orders or agreements pertaining to your divorce, and
A copy of any previous Certificates of Divorce, if applicable.
If you have children you should also include Child Support Data Sheets, a Parenting After Separation Certificate or Exemption Form, and a Divorce Judgment that includes arrangements for the children.
Step 5: The Clerk will then give the divorce file to a Justice to look at. Once the Justice is satisfied with the documents and evidence presented, he or she will sign the Divorce Judgment. The Judgment will then be returned to the Clerk, who will mail one copy each to the Plaintiff and the Defendant at the addresses given in the Request for Divorce. This process usually takes 4-6 weeks.
Step 6: Thirty-one days after the Divorce Judgment has been signed, it becomes final and the parties can make a request for a Certificate of Divorce from the Courthouse, which is the final document of the divorce action. This is an important document for both the plaintiff and defendant to keep because it proves that they are no longer married. You will also need this certificate if you want to re-marry.
Other steps may be needed if the defendant lives outside of Canada, if the defendant cannot be located, or if the plaintiff is asking for maintenance (support) or other costs.
Contact a Family Lawyer for Divorce Help Today
Due to the emotionally charged nature of divorce cases, it is important to have an objective advocate assist you.
The lawyers at Spectrum Family Law can provide you with practical divorce solutions so that you can get through this difficult time in a cost-effective manner.
Although it is always preferable to negotiate a resolution of the issues arising out of a separation, our lawyers are prepared to go to court when necessary to ensure your rights are respected.
Please contact us now to schedule a consultation with one of our lawyers or call us at (778) 452-0221.
We look forward to meeting with you.
In This Section
Client Testimonials
"I was very pleased with how Launa and her assistant Carmen took care of me through the whole process. They were professional as well as very understanding and compassionate. I always felt understood as well as understood all communicated to me. I would very much recommend Launa And her team."
— B. R.
"Lorraine was very easy going , super nice and caring. Knowledgeable and professional. She helped me win !!! Thank you very much, now we can move on to a better part of our live's !!! Definitely recommend."
— J. D.