If you're going through a separation or divorce, you don't need anyone to tell you that it can all get stressful.
The sleepless nights, the lack of appetite, and the worries about what's best for the children tell you that.
You may put a brave face on to the world because that's what you're "meant to do" and it's "best for the children".
But what if your mental health really starts to suffer?
Sometimes, the situation can become so stressful that it starts to impair your judgment, cloud your decision-making, lead to depression and anxiety, and even start taking a toll on your physical wellbeing.
This is far more common during and after a divorce than most of us would care to admit. It's essential that you don't ignore the risks – for your own wellbeing and also for the wellbeing of your family.
So, what can you do about protecting your mental health during and after a divorce?
Taking care of your mental health during a divorce
One of the first things to deal with is acknowledging that emotions such as sadness, anger, frustration, and loneliness are to be expected during a divorce.
Everyone goes through a grieving process and you are no exception.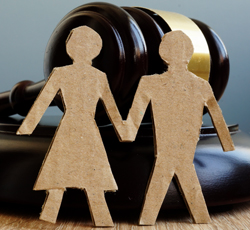 Some people find the following five stages of grieving model useful in identifying the stage of the grieving process:
Denial – usually at the beginning, when it is difficult to accept that your marriage is coming to an end.
Questioning/Bargaining – you question whether there is another solution besides divorce? Whether you could have done something differently?
Depression/Anger – you may flip between depression and anger as the negative feelings start to emerge. You need the support of loved ones or even professional guidance at this stage.
Evaluation – you consider the reasons that your marriage didn't work and take responsibility for your part in the breakdown.
Acceptance – you accept that the marriage is over and it's time to move on with your life.
You may cycle through these stages quickly or very slowly. Everyone is different.
Recognising the stages can help you identify where you are and understand that there is a positive end to the process you're going through.
It may be easier said than done but maintaining a positive mental attitude has a lot going for it – in terms of your physical, mental, and emotional wellbeing.
There is a lot to be said for laughter and maintaining a sense of humour. Make sure that you surround yourself with the right people to carry you through this tough period of your life.
Taking care of your physical health to improve your mental health
Many women find that, during a divorce, a valuable outlet for maintaining their mental health is focusing on their physical health.
Looking after the body during such a stressful time will enhance positive emotions and help to release pent up stress, frustration, anger, and other negative emotions.
This is a genuine "release" for the body and the positive effects it has on your mental health should not be underestimated.
Healthy foods, plenty of exercise, maintaining a good weight, and keeping your shape will all help you feel better physically and mentally as you start planning for life after divorce.
You can even try yoga and breathing exercises or meditation, hiking, or running. It can be a good time to experiment and discover new active pursuits that you enjoy.
Anything that helps with the tension and stress-relief is a positive move. If that means starting a journal and writing everything down, do it!
Conversely, try to avoid too much alcohol, as it is a depressant that can make you feel worse about yourself and your life at such a testing time.
How your mental health can affect the divorce order
As well as looking at the effects of mental health on your wellbeing, we need to consider how it will affect the actual divorce order.
Problems with mental health can impede progress with the divorce agreement. It may become difficult to reach a solution that works for all parties, even with the intervention of experienced divorce lawyers.
Mental health issues can affect a divorce agreement in terms of division of property, child and spousal support, and child custody (see below).
Problems will need to be brought to the attention of the judge so that they can assess your family's needs and take appropriate action.
How your mental health can affect child custody
One of the key areas that may be affected if you or your spouse are suffering from mental illness is child custody.
It is the duty of the Court in Alberta to protect the best interests of the children, as detailed in section 24(2) of the Children's Law Reform Act.
Mental illness will need to be professionally diagnosed and assessed in terms of whether it would negatively affect a parent's ability to look after the children.
If the court decides that it's not in the best interests of the child to remain living with the parent with mental illness, custody will usually be awarded to the other parent.
A judge will also need to provide guidance in the divorce order concerning visitation rights and the upbringing of the children.
This will all be assessed on a case-by-case basis and there are no hard and fast rules.
The main thing to bear in mind here is that looking after your mental health is vital during a divorce as it can affect important decisions about child custody.
The effects of divorce on your children's mental health
Of course, it's not only you and your ex-spouse who suffer emotional turmoil during a divorce.
For many families, the strain of the marriage breakdown tells on the children before the parents.
You may not be aware of it as children can be adept at hiding their feelings. However, it is a good idea to keep a close eye on their behaviour at school and keep in contact with their teachers and parents of their friends to make sure that they are coping with the process.
Beware! The emotions may hit you later
Acknowledge the emotions but don't allow the negativity and sense of loss to consume you. You have a new life ahead and it's important to stay positive.
Knowing how to look after your mental health should help maintain emotional and physical wellbeing too during the healing process that you will inevitably go through during a divorce.
In the future, this will help you view the experience not as a wholly negative one but as an opportunity to start anew. If you need a family divorce lawyer or a consultation to discuss your options, contact Spectrum Family Law's experienced family lawyers and mediators.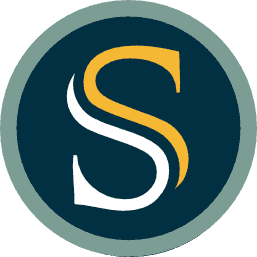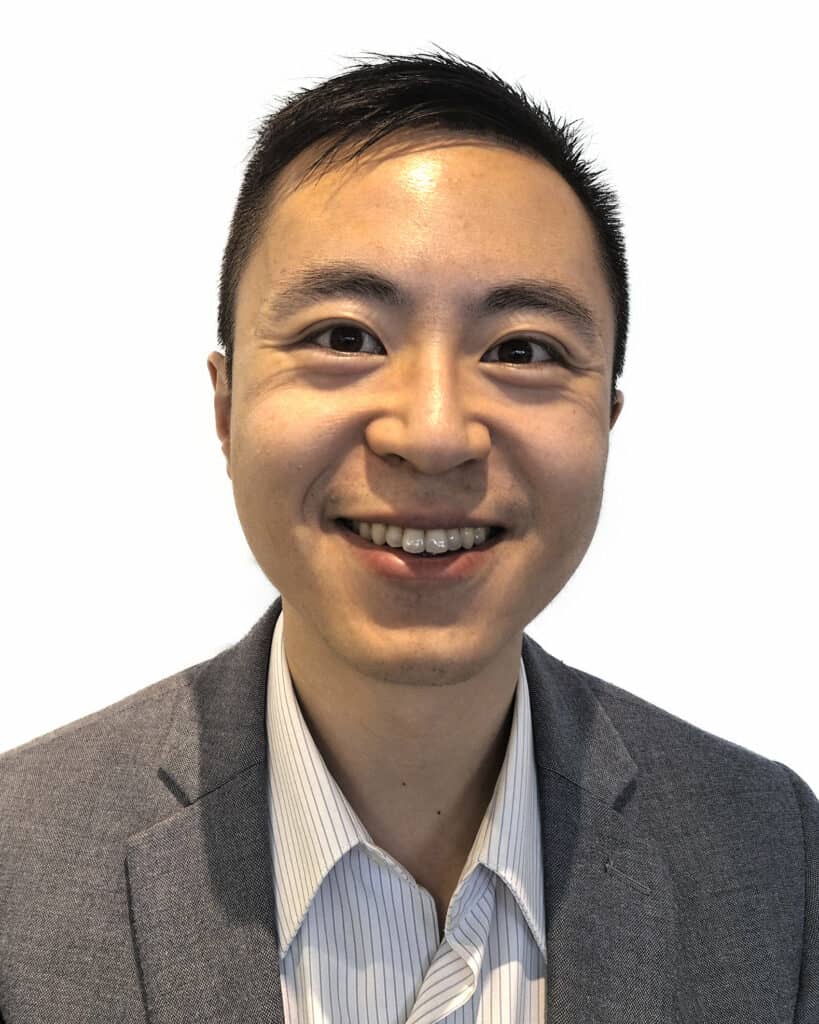 Alfonso Chen
FAMILY LAWYER
Alfonso is a lawyer of our Vancouver office who provides services in both English and Mandarin. Prior to joining our firm, he worked at a full-service law firm for over four years, where he helped clients with a wide variety of family law matters, from drafting prenuptial agreements to negotiating terms for and drafting separation agreements to representing clients for divorces.