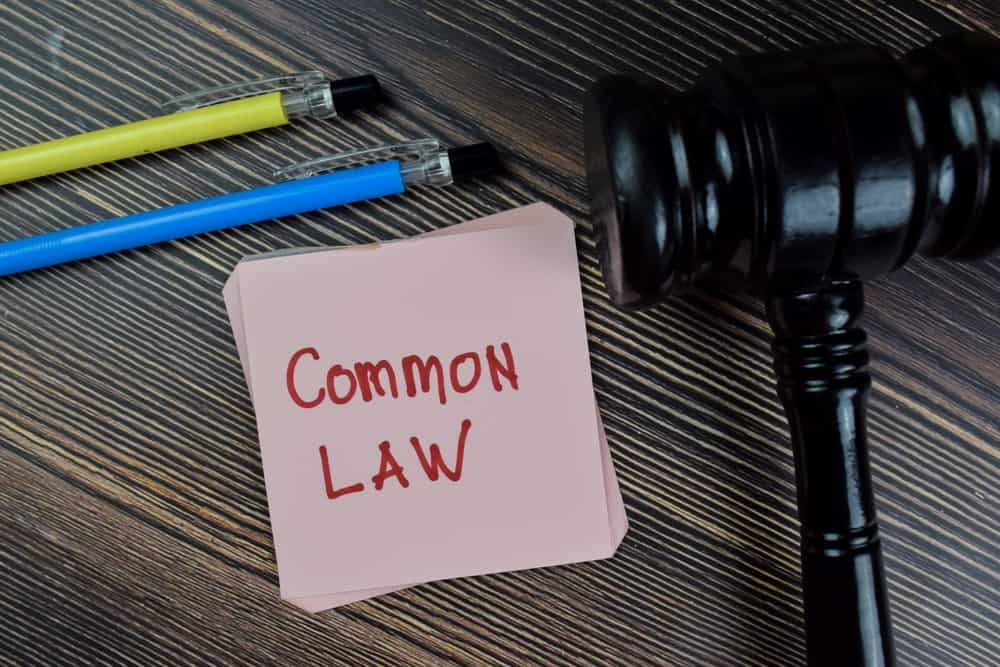 People in "common law" relationships in Alberta enjoy similar rights to married couples but, in the absence of a formal agreement, they must sometimes prove that they are common law partners.
This is often easier said than done, as there are certain requirements for a relationship to be classified as such.
This article outlines what common law relationships are in Alberta, what your associated rights are and how you can prove common-law status.
Learn More → Reasons Why You Should Hire a Family Lawyer
What is a common law relationship in Alberta?
Rather than "common law relationship", Alberta law uses the term "adult interdependent relationship" to describe a relationship where two people live together like in a marriage but without a marriage certificate.
Adult interdependent partners (AIP) is a legal designation that applies in one of the following three circumstances:
The individuals have lived together for three or more years,
The individuals have lived together with some level of permanence, such as having a child together, or
The individuals have signed an adult interdependent partner agreement.
To be considered an adult interdependent relationship in Alberta, the two individuals are expected to:
Share one another's lives,
Be emotionally committed to one another, and
Function as an economic and domestic unit.
The relationship between AIPs can be sexual or platonic and they do not necessarily have to live together (though they usually do).
What are adult interdependent rights in Alberta?
Recent changes to Alberta law mean that the Family Property Act applies to both married couples and adult interdependent relationships in the province.
The rights and responsibilities of AIPs are similar to those of married spouses and the division of property after the dissolution of a relationship is similar too.
Under the Wills and Succession Act, an AIP is considered a dependent and has the right to the same inheritance as a spouse upon the death of their partner. It should, however, be noted that dower rights only apply to married couples.
What are the main differences between interdependent relationships and marriages?
There are several important differences between common law relationships and marriages in Alberta, most notably the following:
To get married in Alberta, you must be at least 18 or (if between 16 and 18) have written consent from a legal guardian. Adult interdependent partners must be at least 16.
To be legally married, a couple must obtain a marriage license and hold a legal ceremony, whereas adult interdependent partners simply need to meet the criteria outlined above.
Adult interdependent partners can be related to one another (if so, they must be at least 18 and have a formal adult interdependent agreement) but married spouses cannot be closely related to each other.
An adult interdependent partner cannot change his/her surname to that of his/her partner, unlike in a marriage.
How do you prove common-law status in Alberta?
When assessing whether a relationship can be classified as adult interdependent, judges in Alberta will refer to the Adult Interdependent Relationships Act. The following criteria will be taken into account if there are disputes:
Is the relationship sexual?
Is the relationship exclusive? In other words, are the partners committed exclusively to each other?
How does the couple handle living arrangements and household responsibilities?
Does the couple present themselves to others as an economic and domestic unit?
Has the couple entered an Adult Interdependent Partner Agreement?
Have the partners made provisions for each other in their wills?
Has the couple made financial contributions to each other for their well-being, such as using joint bank accounts or providing health benefits?
Are the partners financially dependent on each other?
Does the couple have, care for, and support any children?
Does the couple own property together?
If you are looking to prove common law status in Alberta and don't have a formal adult interdependent partner agreement, obtaining the following documentation will help:
Documentation that proves shared ownership of residential property
Joint leases/rental agreements
Bills for shared utility accounts
Driver's licenses or insurance policies that show you live at the same home address
Adult interdependent partner agreements
The easiest way to prove adult interdependent relationship status is with an adult interdependent partner agreement signed by both partners. This is a legal document that should include the following information:
Your names and addresses
A statement showing that you understand your rights and obligations as adult interdependent partners under Alberta law
Declarations stating that you are at least 16 years old, unmarried, have not signed another adult interdependent agreement, and are living together or intend to live together in a relationship of interdependence
A clause that makes the agreement void if the relationship ends
The date of the agreement
Your signatures and those of two witnesses each (with names and addresses)
Signed consent by a legal guardian for any 16- or 17-year-old partner
Could a housemate be considered an adult interdependent partner?
A relationship doesn't need to be sexual to be an adult interdependent relationship but it may be more difficult to prove if other people don't consider you partners.
You'll need to gather evidence that demonstrates the features of the relationship that make it adult interdependent (as detailed above).
How does the Family Property Act divide property between AIPs?
When an adult interdependent relationship breaks down and the partners separate, property from the relationship must be divided fairly.
This is another difference to marriages where, during the separation or divorce of a married couple, property from the marital estate must be divided equally.
This usually means that each partner keeps the property they brought into the relationship and some of the things like gifts, inheritances, etc. that are not considered part of the relationship's "estate".
There are no hard and fast rules but joint property and debts will need to be shared evenly and the increase in value of any property brought into the relationship may also need to be split. Many AIPs take independent legal advice about this.
Contact us if you have recently separated from your partner or spouse and are considering your legal options.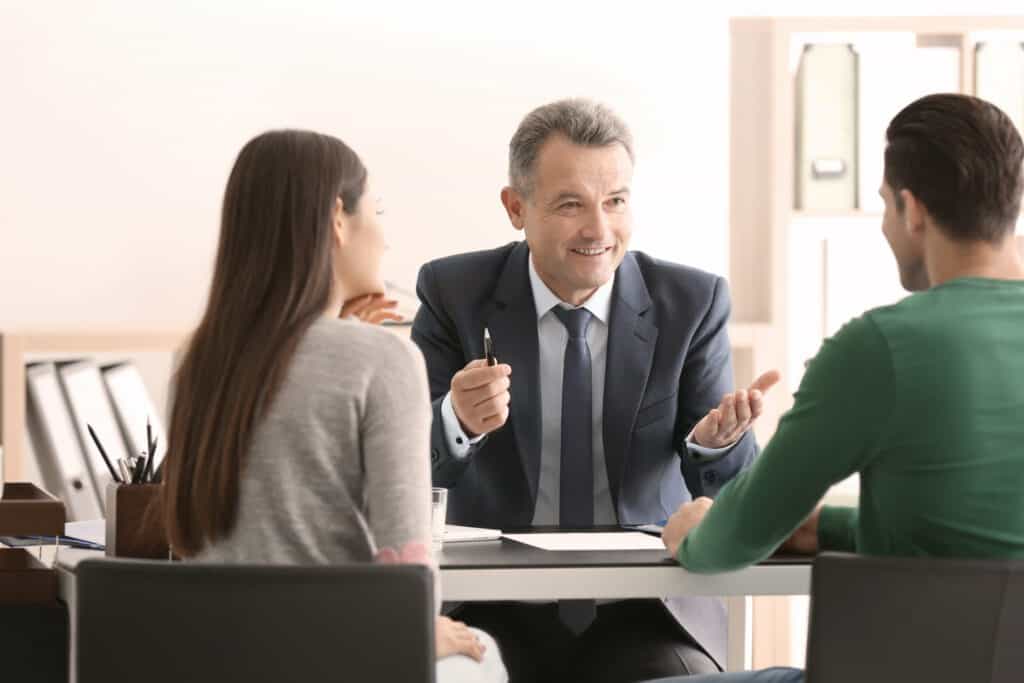 We currently have three offices across Alberta — Edmonton, Calgary, and Red Deer. We serve the entire province of Alberta (and BC). We also have the infrastructure to work with any of our clients virtually — even the furthest regions of Alberta.
Call 1 (855) 892-0646 (toll free) to get routed to the best office for you or contact us online for general inquiries.
We also have a dedicated intake form to help you get the ball rolling. Our intake team will review your specific case and advise you on the next steps to take as well as what to expect moving forward. That's the best way to schedule an appointment
Our offices are generally open 8:30 a.m.—4:30 p.m., Mon—Fri.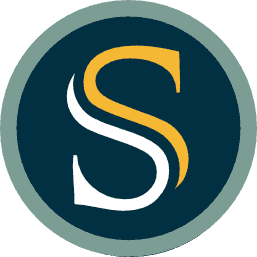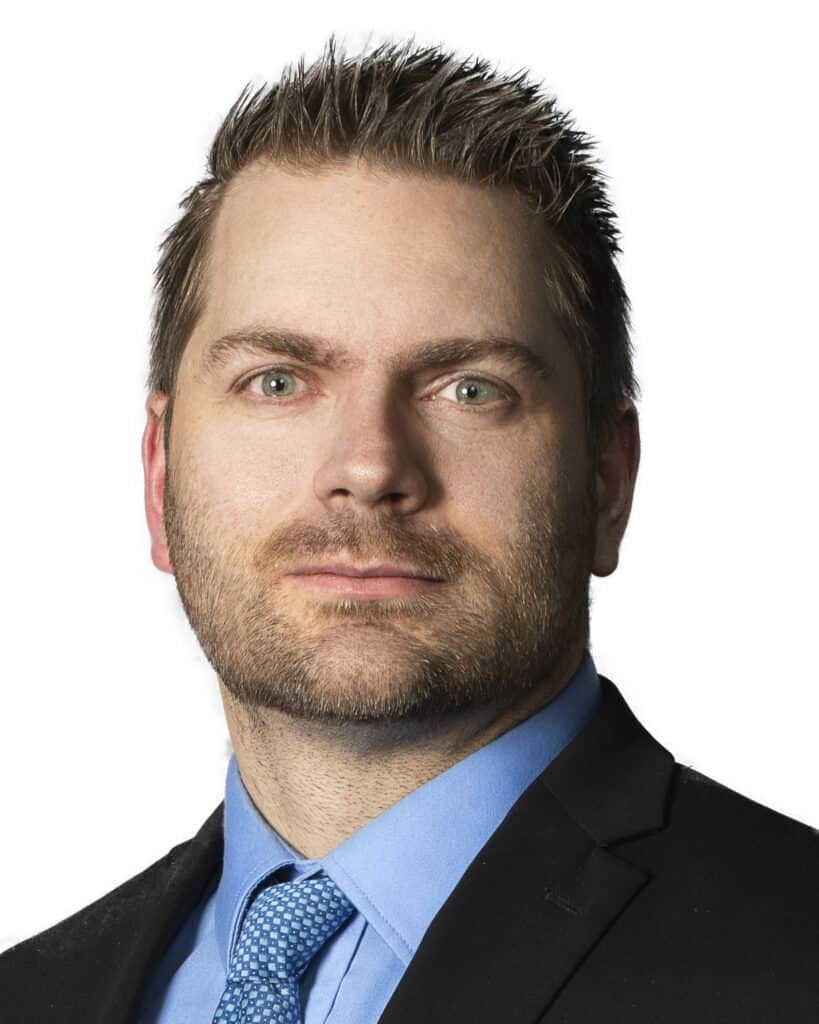 Dustin Patzer
FAMILY LAWYER
Dustin has zealously advocated for his clients at all levels of court in Alberta. Dustin has extensive civil litigation experience, as well as a background in family and divorce law.