Intestate Succession and "Marriage-like Relationships": Determining Who Inherits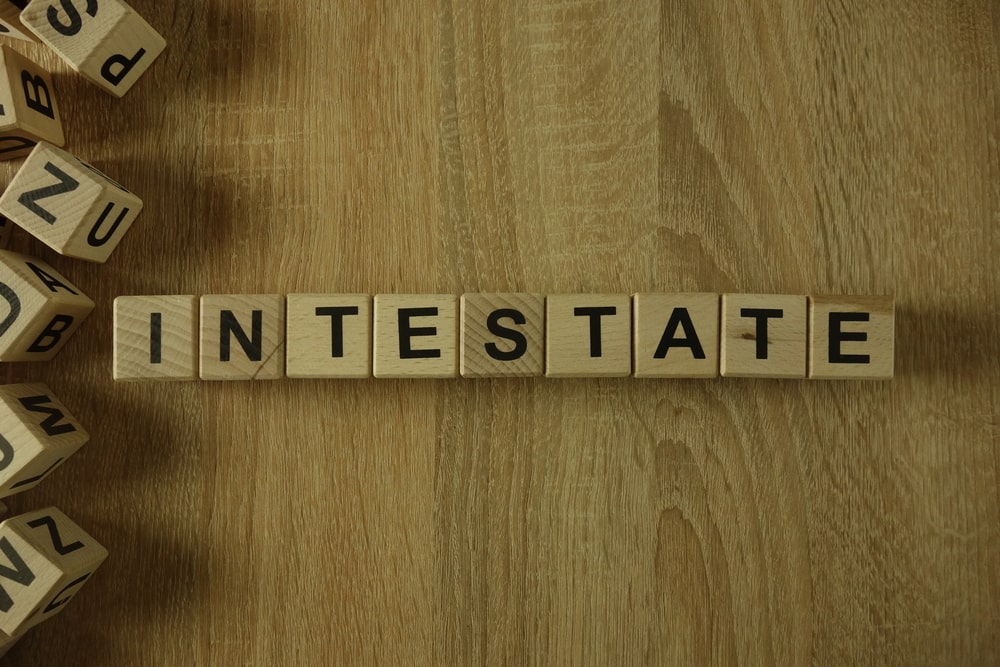 In two recent decisions, the British Columbia Court of Appeal has provided guidance concerning the circumstances in which a common law partner may qualify as a "spouse" under the Wills, Estates and Succession Act ("WESA").
The qualification is an important one – it determines whether the individual is entitled to inherit the estate of a partner who has died without leaving a will. In Coad v. Lariviere, 2022 BCCA 222, the applicant was found to be entitled to inherit; in Jones v. Davidson, 2022 BCCA 31, she was not.
Under WESA, when a person dies without a will, that person's surviving spouse is entitled to inherit either the entirety of the estate (if there are no descendants) or a preferential share of it (if there are descendants) (ss. 20-21 of the Act).
Section 2 of the Act defines two persons as "spouses" if they were married to each other, or if "they had lived with each other in a marriage-like relationship for at least 2 years". What constitutes a "marriage-like relationship" is not defined in the Act, and even the courts have declined to provide a fixed definition.
Principles Identified by the Court
In Coad, the court emphasized that, "there is no specific definition of whether a marriage-like relationship exists", and indicated that courts should not attempt to make the determination using a "checklist approach". The court affirmed pronouncements from prior cases opining that, "[s]pousal relationships are many and varied" and require courts to untether their analysis from a narrower range of factors that might have been considered to govern in the past:
[…] The precise definitions of the past are no longer valid in our changing world. Such relationships are no longer defined by financial dependence, sexual relationships or the mingling of property and finances.
In Jones, the court observed that "the characterization of a relationship as marriage‑like is contextual" and requires courts to consider the subjective intentions of the parties, as well as objective evidence addressing "a wide assortment of characteristics or indicia for which there is no definitive classification system to determine the ultimate characterization of the relationship".
In Coad, the surviving partner had lived with the deceased, Lariviere, until 2006, and then had resumed living with her in 2013 until she died in 2016. In the intervening period, they continued a relationship but share a residence. Throughout the entire period of the relationship, Lariviere also maintained a relationship with her ex-husband, and at times the three people all lived together. Lariviere left behind several documents that could have indicated her testamentary intent, but the trial judge ultimately found that she died intestate. Coad argued that he was in a marriage-like relationship with her, and was thus entitled to inherit her estate, in preference to her mother. The ex-husband did not claim to be a "spouse", notwithstanding his continuing relationship with Lariviere throughout the same period.
The trial judge had concluded that Coad was not in a marriage-like relationship with Lariviere. The Court of Appeal overturned the decision, finding that the trial judge had failed to take a contextual and holistic approach to the evidence, and had failed to recognize that the factors he measured the relationship against "were not a checklist and not appropriate in light of the diversity that exists among relationships." In doing so, he had ignored or dismissed other relevant evidence, and been unduly influenced by Lariviere's parallel relationship with her ex-husband:
[146]   […] He placed undue emphasis on the fact that Mr. Coad and Ms. Lariviere did not share what he referred to as conjugal relations, meaning sexual relations, after she left in 2006 (at para. 200). He turned it into a competition between Mr. Coad and Mr. Lariviere: who shared her bed more, who attended to her medical needs more, who gave her advice on her financial affairs more (at paras. 202, 204). But, the uncontested evidence was that Mr. Coad did live with Ms. Lariviere, shared her bed, attended to her medical needs, advised her on her finances, shared meals and celebrations with her, ran errands for her and spent substantial portions of his day with her. All circumstances that led friends who observed them to conclude that they were in a marriage-like relationship.
Thus, the Court of Appeal concluded that there was both subjective and objective evidence supporting a finding that Coad and Lariviere were in a marriage-like relationship.
In Jones, the surviving partner, Davidson, had applied for and been granted letters of administration in respect of the estate of Jones, who had died intestate, and with whom she and her daughter had been living prior to his death. Jones' son contested the letters of administration and transactions transferring Jones' property to Davidson, on grounds that the couple's relationship was not of sufficient duration to qualify Davidson as a common law spouse under the Estate Administration Act (a predecessor to WESA).
The trial judge granted the son's application, revoked Davidson's grant of administration, and held that the son was the sole heir to Jones' estate. That decision was upheld on appeal. The critical issue was at what point the relationship between Jones and Davidson could be qualified as "cohabiting" or "marriage-like". The court concluded that while the couple had a romantic relationship starting in February 2012, they did not have a marriage‑like relationship until April 30, 2013. Since Jones died in March 2014, the two-year period required by the Act was not satisfied.
The April 30th date relied on by the court was the date at which Davidson gave up her own residence in North Vancouver and moved into Jones' home in Terrace, BC. Other factors, such as changes made by Jones to his insurance, and by Davidson to her declaration of marital status on her tax return, which also occurred around that time, were noted by the trial judge. He concluded that although the parties had spent time in each other's homes prior to moving in together, and Jones' had been providing financial support to Davidson before that date, these factors were insufficient to establish the existence of a marriage-like relationship commencing more than two years prior to Jones' death.
In affirming the trial judge's assessment of the evidence, the Court of Appeal nonetheless observed that two people "can cohabit even though they do not live under the same roof and, conversely, they may not be cohabiting in the relevant sense even if they are living under the same roof". Similarly, "a party may live with another before the relationship transforms into one that is marriage‑like." The court therefore recognized that, while the date when the parties commenced physically residing together was the relevant date in this case, a different conclusion might be reached on different facts.
Intestate Successions in BC: The Take-Away
The need for a holistic, highly contextualized assessment of both subjective and objective factors in order to determine whether a "marriage-like relationship" exists has been expressed in prior BC cases. These two new decisions from the Court of Appeal affirm that analytical framework, and provide fresh examples of its application in diverse factual situations.
In This Section
Client Testimonials
"I was very pleased with how Launa and her assistant Carmen took care of me through the whole process. They were professional as well as very understanding and compassionate. I always felt understood as well as understood all communicated to me. I would very much recommend Launa And her team."
— B. R.
"Lorraine was very easy going , super nice and caring. Knowledgeable and professional. She helped me win !!! Thank you very much, now we can move on to a better part of our live's !!! Definitely recommend."
— J. D.