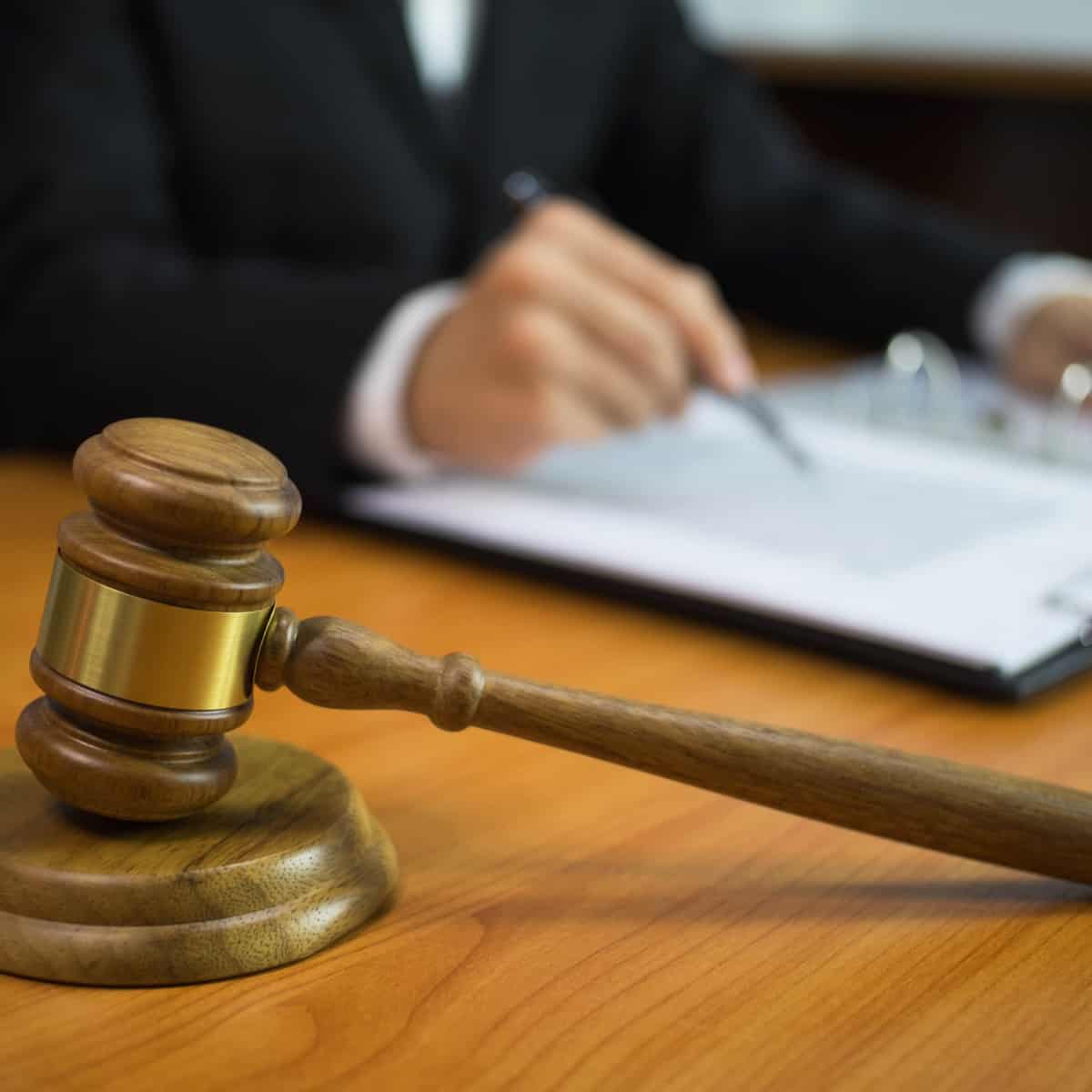 So-called "restraining orders" are protection orders issued by the courts in B.C. to protect family members or others from physical, sexual, psychological or emotional violence or the threat of harm.
These orders usually take the form of a family protection order or peace bond. Either can be used to protect a person from a potentially unsafe situation but in an emergency situation where there is a threat of imminent harm, it's generally best to call the police.
Let's look at what the court will consider before issuing a protection order, how you get one and the different types of orders available in British Columbia.
Protection orders in B.C.
A protection order protects family members from harm if there is a threat of violence from within the household.
Under the Family Law Act of British Columbia, you can apply for a protection order if any of the following types of threatening behaviour are aimed at you or another family member by a member of the household:
Physical abuse, including forced confinement or deprivation of the necessities of life
Sexual abuse
Psychological or emotional abuse, including intimidation, harassment, coercion, threats or demeaning remarks
Direct or indirect exposure to family violence (for a child)
Litigation conduct amounting to a form of emotional abuse and harassment
Under the terms of a protection order, the Court can restrict communication and contact between family members and restrict certain rights like the possession of a weapon.
What will the court consider with a protection order application?
Before issuing a protection order, the B.C. courts will consider the following factors outlined in the Family Law Act:
Any history of family violence by the family member against whom the order is to be made;
Whether any family violence is repetitive or escalating;
Whether any psychological or emotional abuse constitutes a pattern of coercive and controlling behaviour directed at the at-risk family member;
The current status of the relationship between the family member against whom the order is to be made and the at-risk family member, including any recent separation or intention to separate;
Any circumstance of the family member against whom the order is to be made that may increase the risk of family violence by that family member, including substance abuse, employment or financial problems, mental health problems associated with a risk of violence, access to weapons, or a history of violence;
The at-risk family member's perception of risks to his or her own safety and security;
Any circumstance that may increase the at-risk family member's vulnerability, including pregnancy, age, family circumstances, health or economic dependence
How long do protection orders last?
Protection orders last up to one year, unless the courts declare otherwise. You can re-apply after the period has expired if you still require protection.
If a protection order is issued, the person against whom the order is made must abide by the conditions. Protection orders must be registered with the Protection Order Registry, enabling the police to quickly reference the order and offer the appropriate assistance if any problems arise.
Is being afraid enough to get a protection order?
Claiming that you're afraid of another family member is generally not sufficient for the B.C. courts to issue a restraining order of this type.
The person requesting the order must be able to show that their (or another family member's) safety and security are threatened, or they are at risk from family violence.
It is important to note that you don't need to prove that violence or abuse has occurred; only a reasonable fear of it.
Peace bonds in B.C.
A peace bond is also sometimes referred to as a "restraining order". It is a criminal order designed to prevent behaviour such as harassment, stalking, threats or assaults.
Unlike a protection order, anyone can apply for a peace bond against any other person (not necessarily a family member), and it is usually a more straightforward process than obtaining a protection order.
If you feel under threat, you can call the police, explain why you feel threatened and request a peace bond to be issued.
If the threat is credible, the police officer will forward a report to Crown counsel. If Crown counsel agrees that the matter should proceed, a hearing date will be set.
If the police or Crown counsel do not agree that the threat is credible, you can apply for a peace bond separately by laying an Information with a Justice of the Peace in Criminal Court. Some people hire a lawyer to help with this process.
If the order is issued, the subject of the peace bond may be ordered to stay a certain distance from the petitioner and their home, place of work, school and car. Failure to comply with the order can result in criminal charges.
Like protection orders, peace bonds expire after one year, and you can apply for the period to be extended if a credible threat still exists.
Types of restraining orders in British Columbia
We've covered the two main types of restraining orders in B.C. but other types are commonly referred to. Here's a summary of the main types of restraining orders you may hear mentioned:
Standard restraining orders: this refers to the family protection orders described above, where a family member has a reasonable fear of harm.
Peace and good behaviour orders: as outlined above, these can be issued in non-family situations where there is a credible threat of harm (but not enough evidence for criminal charges to be laid).
Emergency restraining orders: these may be issued where there is a credible and immediate threat of harm in a domestic situation (the order lasts up to six months, but is renewable).
No-contact restraining orders: this refers to the stipulation in a protection order that prohibits direct or indirect contact with the petitioner.
If you live in the Vancouver area and feel threatened or require a restraining order, speak with a family lawyer at Spectrum Family Law. We'll help you assess your options.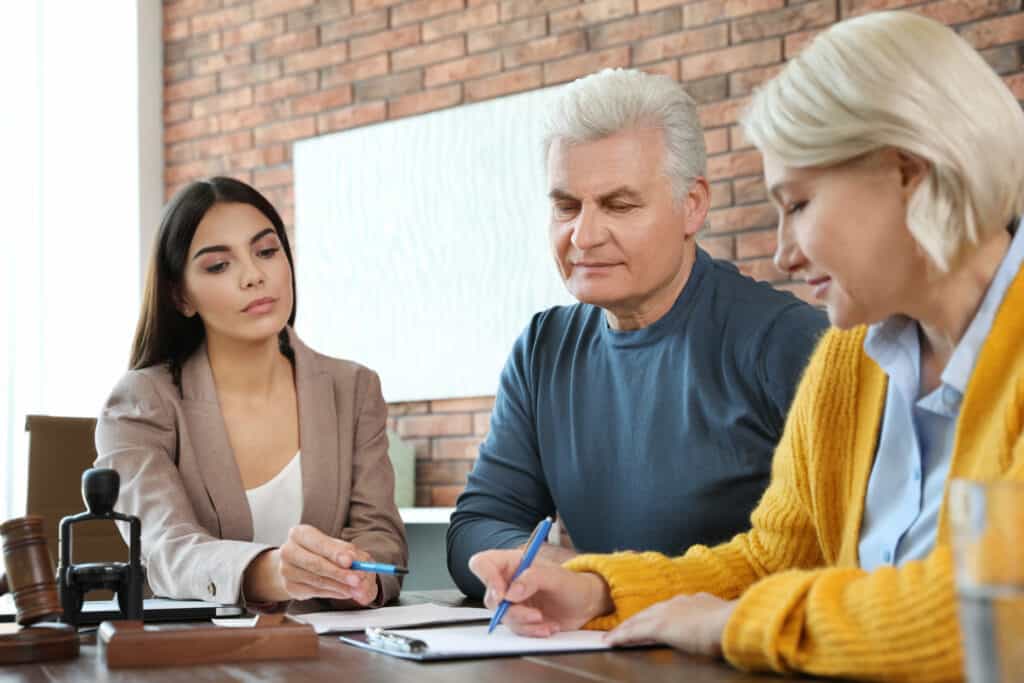 Our main hub for British Columbia is located in the heart of Vancouver. That said, we serve the entire province of BC. We have the infrastructure to work with any of our clients virtually — even the furthest regions of British Columbia.
Call 778-452-0221 [toll free 1 (877) 402-1004] to get routed to the best representative to serve you or contact us online for general inquiries.
We also have a dedicated intake form to help you get the ball rolling. Our intake team will review your specific case and advise you on the next steps to take as well as what to expect moving forward. That's the best way to schedule an appointment
Our offices are generally open 8:30 a.m.—4:30 p.m., Mon—Fri.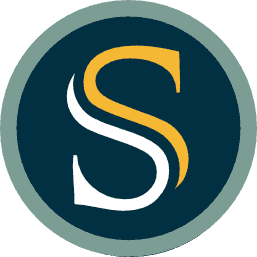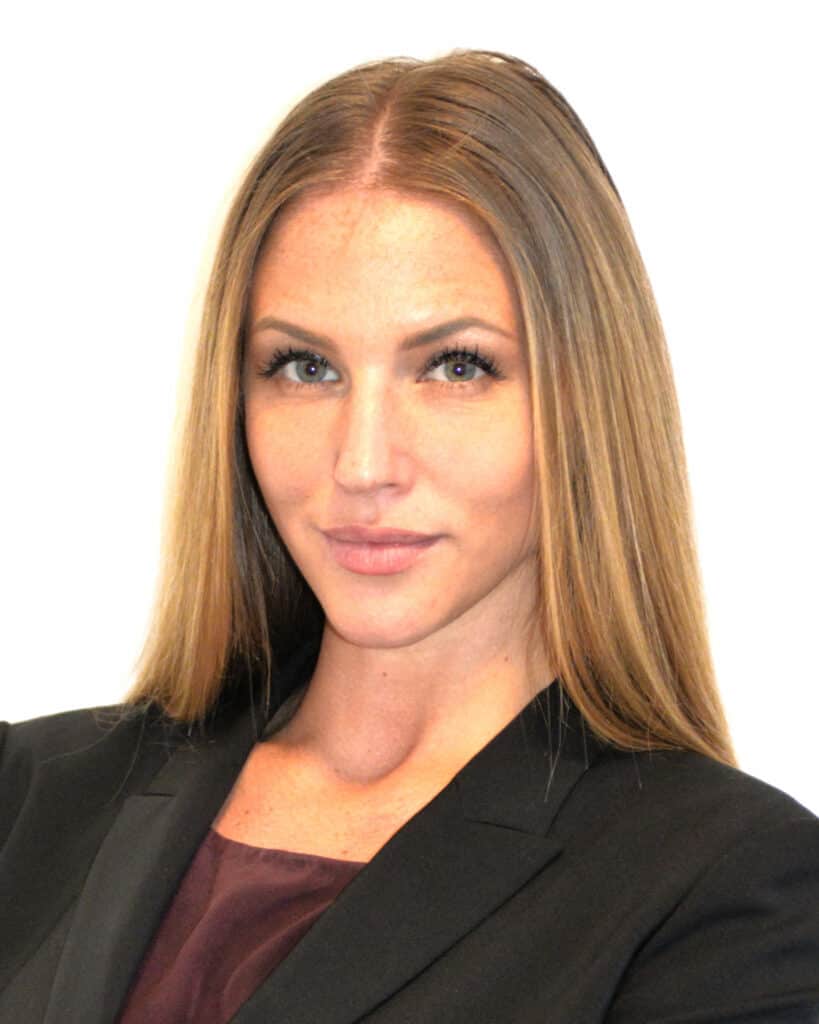 Kasia Troczynski
FAMILY LAWYER
Kasia was born and raised in Vancouver, British Columbia, where she completed her Bachelor's degree at the University of British Columbia. She went on to obtain her Juris Doctorate with Honours from Bond University in Australia.