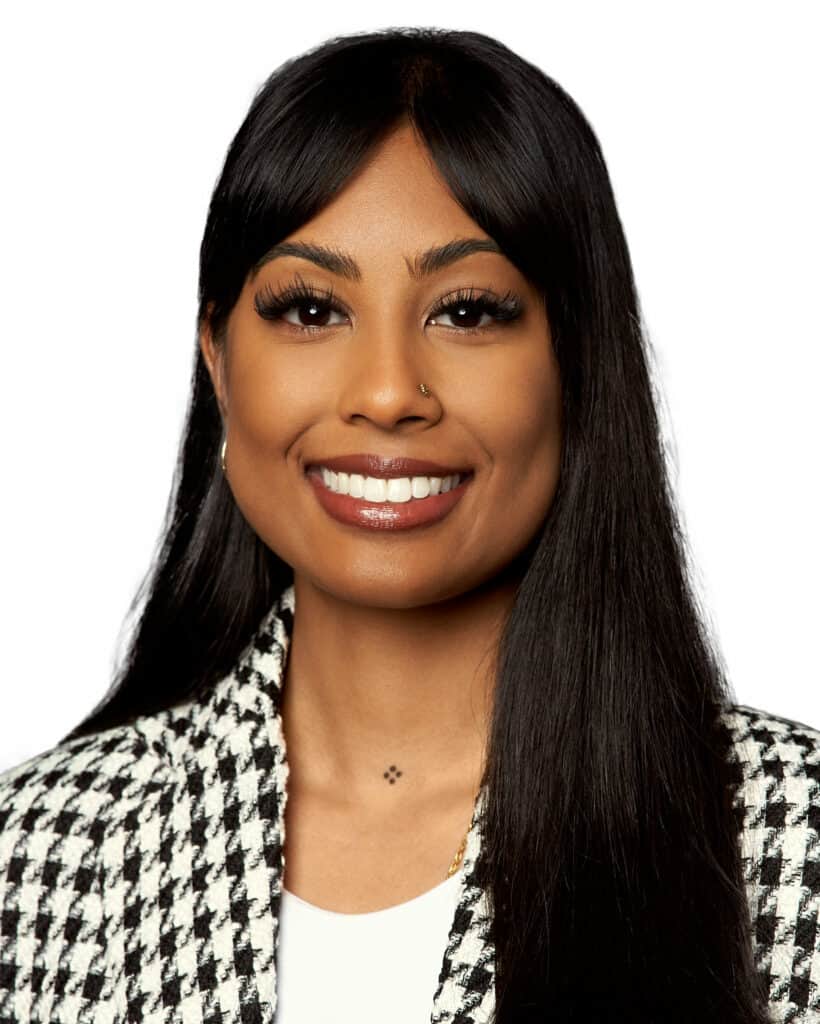 Ashna Prakash
FAMILY LAWYER, CALGARY
aprakash@speclaw.ca
1-888-410-1677
About Ashna Prakash
Hi, Namaste! My name is Ashna Prakash, and I am a family lawyer with SPECTRUM Family Law. I work out of the Calgary office, and I offer services in English as well as in Hindi. I was born and raised in Calgary, but my itch for exploring took me to Lethbridge, Alberta, for my undergrad in Psychology and Human Resources, then to the Gold Coast, Australia, for my legal education. Through my education and my experiences, Ichanneled a passion for guiding families through their legal matters.
My practice is trauma-informed and I apply a therapeutic and empathetic lens to my files. What that means is that I believe in harnessing the client's strengths and building off that to determine how we can best resolve matters. I also believe collaborative law processes can be effective and am happy to speak to clients further about this. Safety and harm reduction is something I am skilled in addressing on my files because it ultimately informs me of the best route for us to take for resolution. Safety issues aside, and pending the client's needs, my other focus on files is to reach amicable results for the family unit without the use of litigation, especially if children are involved. I believe alternative dispute resolution is the best way to ensure the least amount of psychological harm is caused for both the parents and the children.
I am flexible with my skills and navigate each file on a case-by-case basis. At each step, I stop to evaluate what the client's needs are, what the most cost-effective method is to achieve results, as well as what goals we are looking to achieve. As such, I believe that court-focused routes are sometimes necessary and the best way forward to achieve the fairest and safest results on certain files. I am an effective advocate in both the Provincial Court, as well as the Court of King's Bench.
Outside of the law, my priority is to live an enriched and balanced life. I like to spend time with my family and friends, in nature and exploring. Mental health is a big factor in my life, so you may find me wandering outdoors, or eyes shut in meditation. I am passionate about giving back to my community, so I volunteer with Calgary Legal Guidance to provide summary legal advice and access to justice for vulnerable populations.
I look forward to meeting you and helping your family with its legal matters.